Say Yes in an exceptional venue in the centre of nature!
Located on the banks of the Marne River, Domaine de La Coudraie offers an idyllic setting for a wedding that is both timeless and poetic.
La Coudraie is the ideal spot to celebrate your union in the company of your friends and family with the lush surroundings as a backdrop. Our reception hall, wrapped in large bay windows, offers a unique view of the two hectares of the surrounding grounds and its gardens.
You will have twenty bedrooms with private bathrooms to ensure your guests are comfortable and relaxed.
Hortense and her teams are at your service and can easily adapt to your needs to make your special day magical and unforgettable.
Request a quote
Bright, welcoming spaces
Discover our rooms
where the magic happens...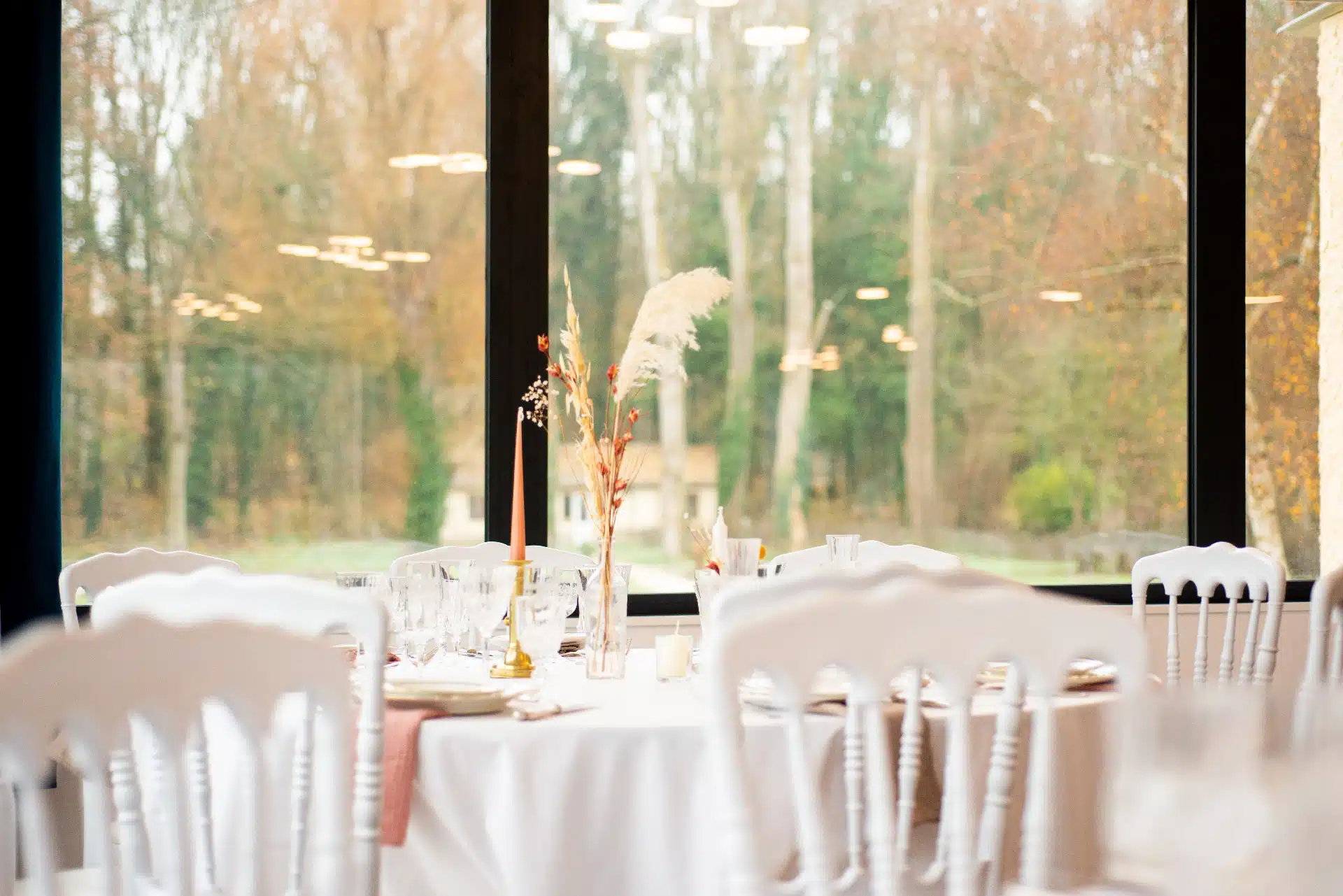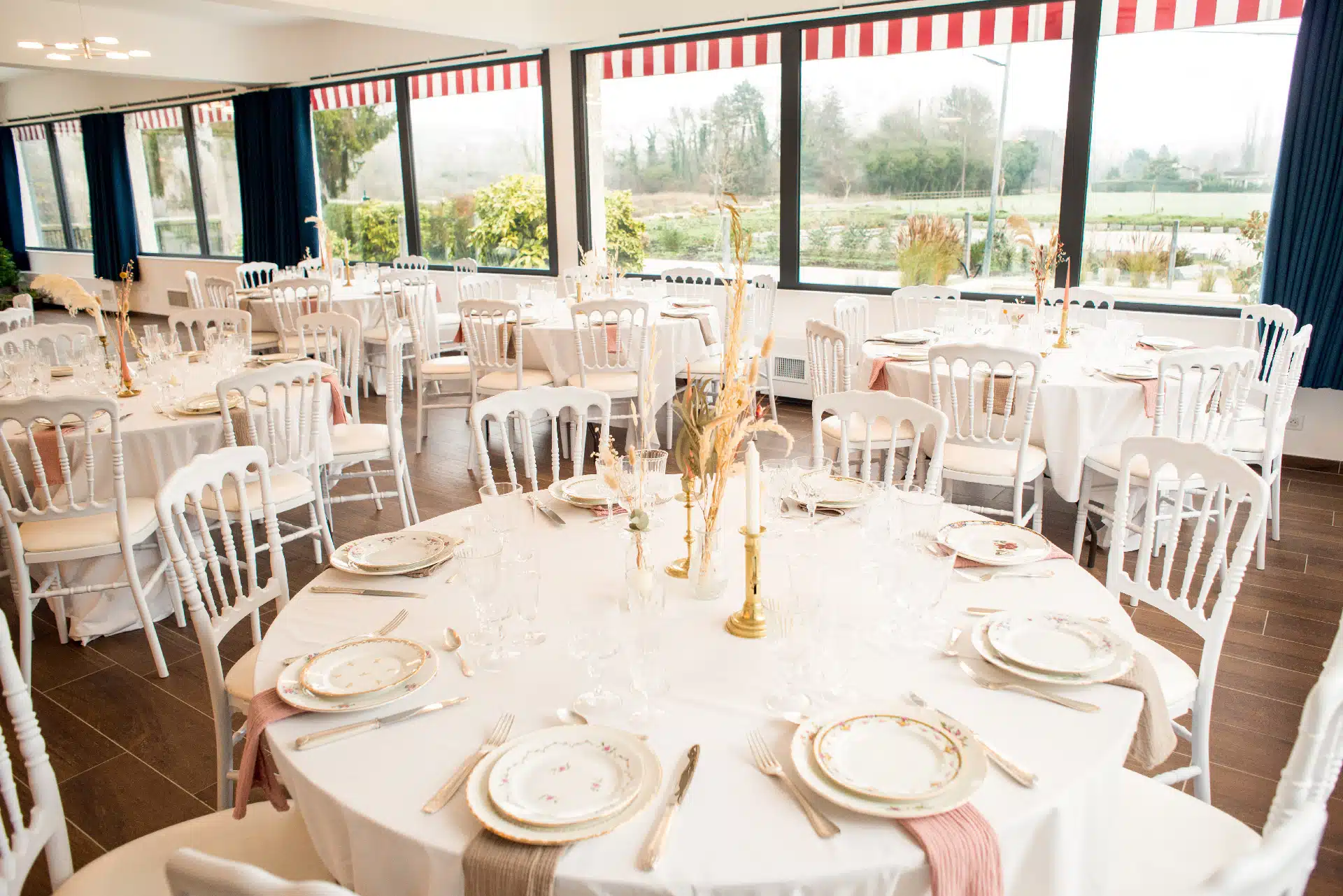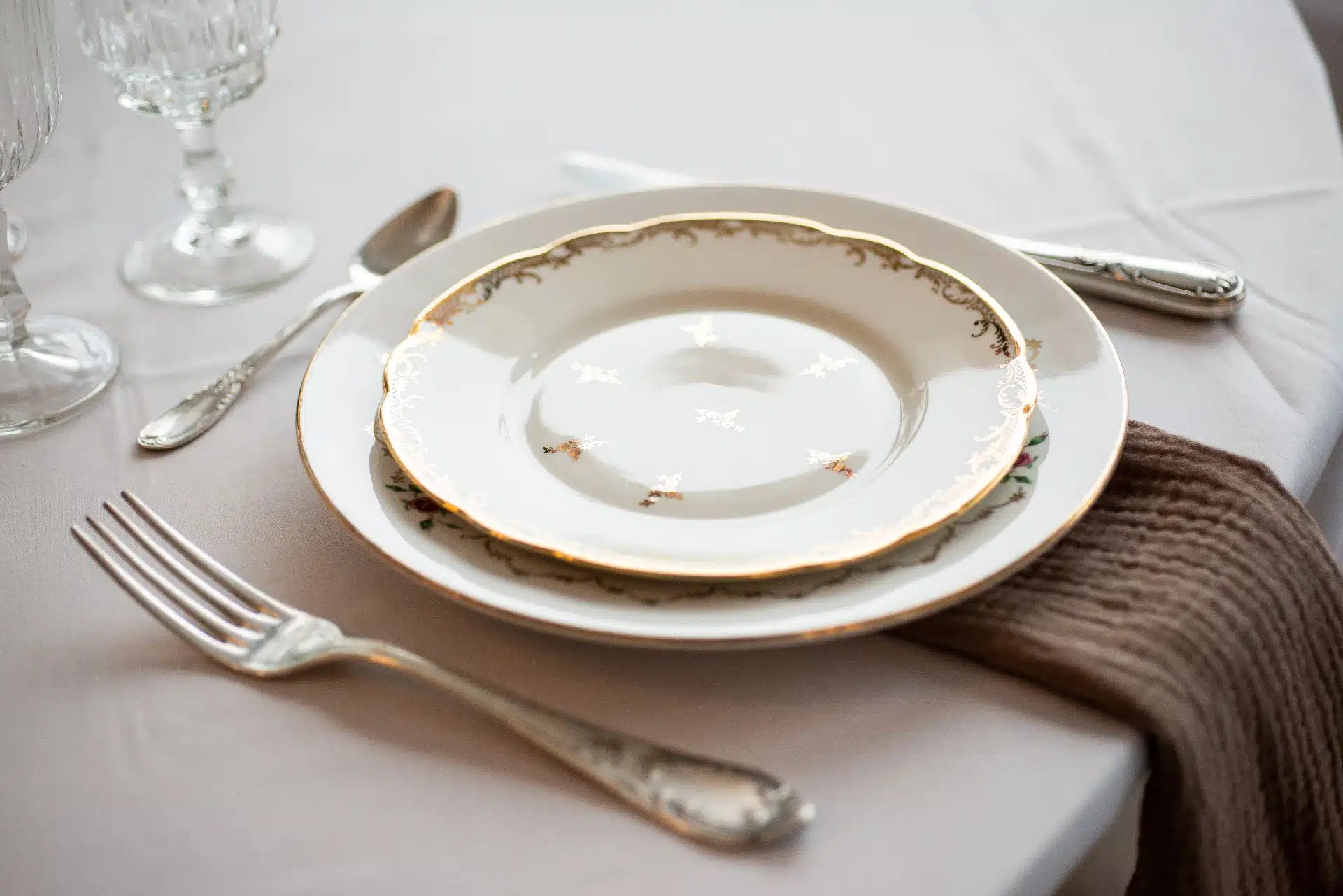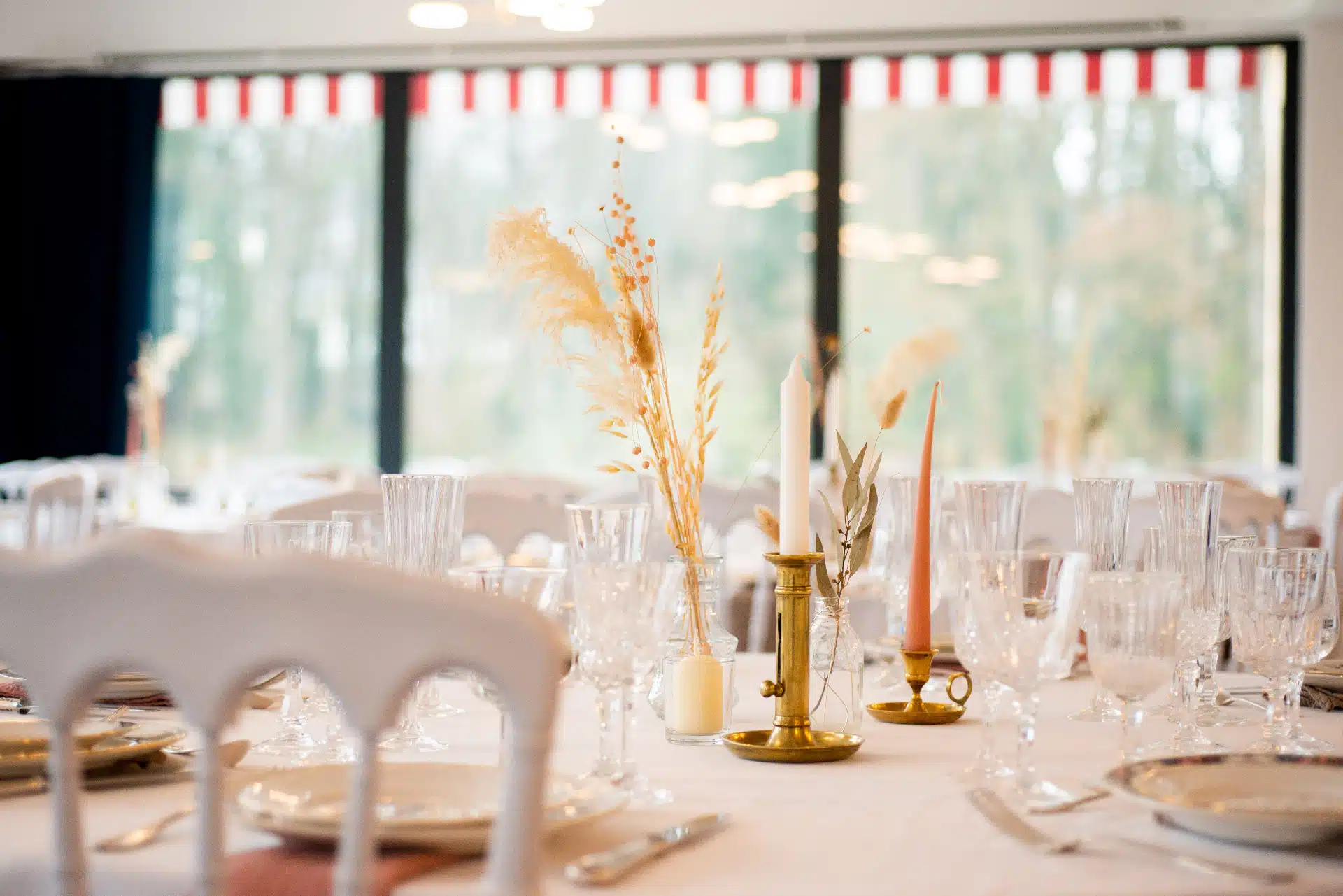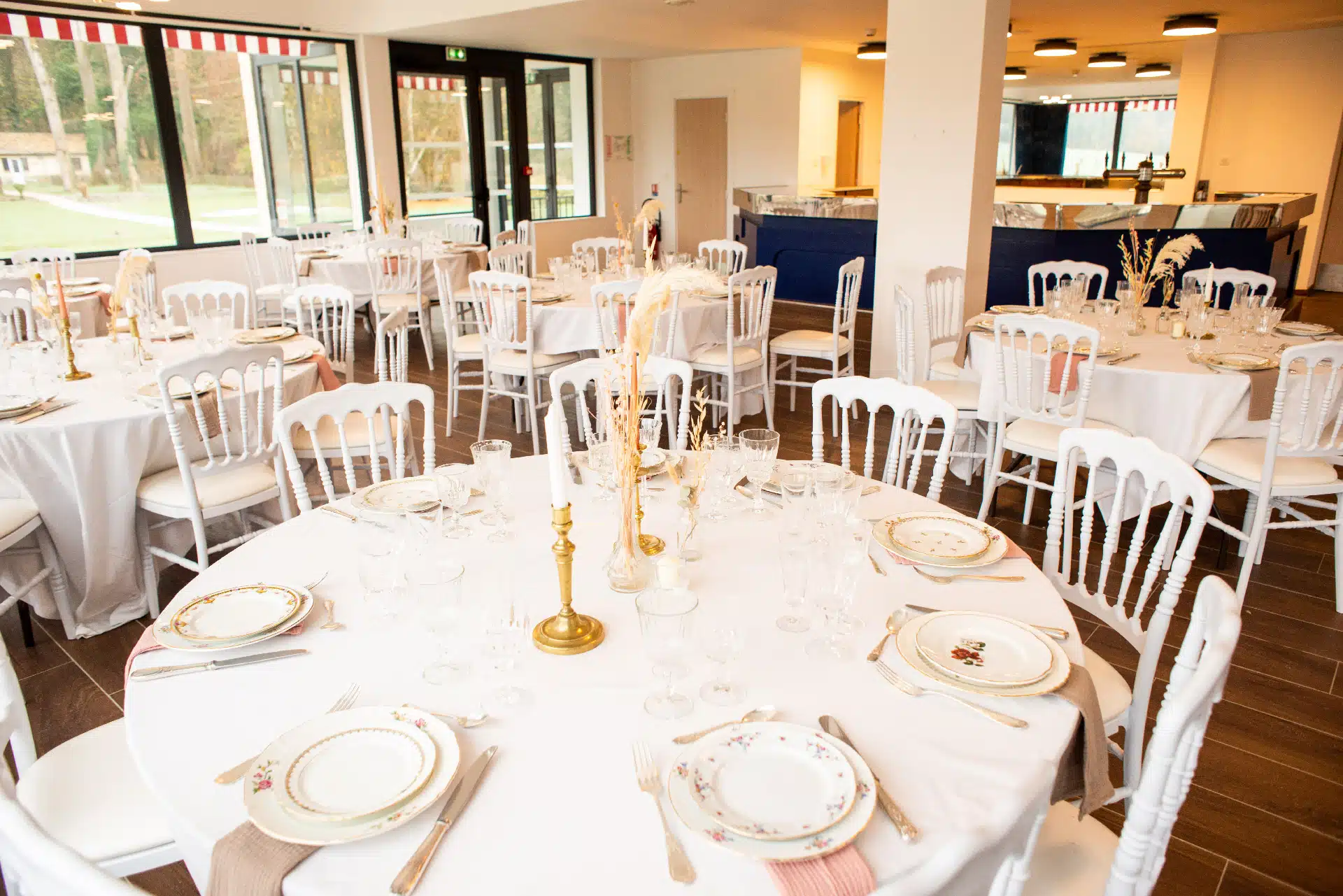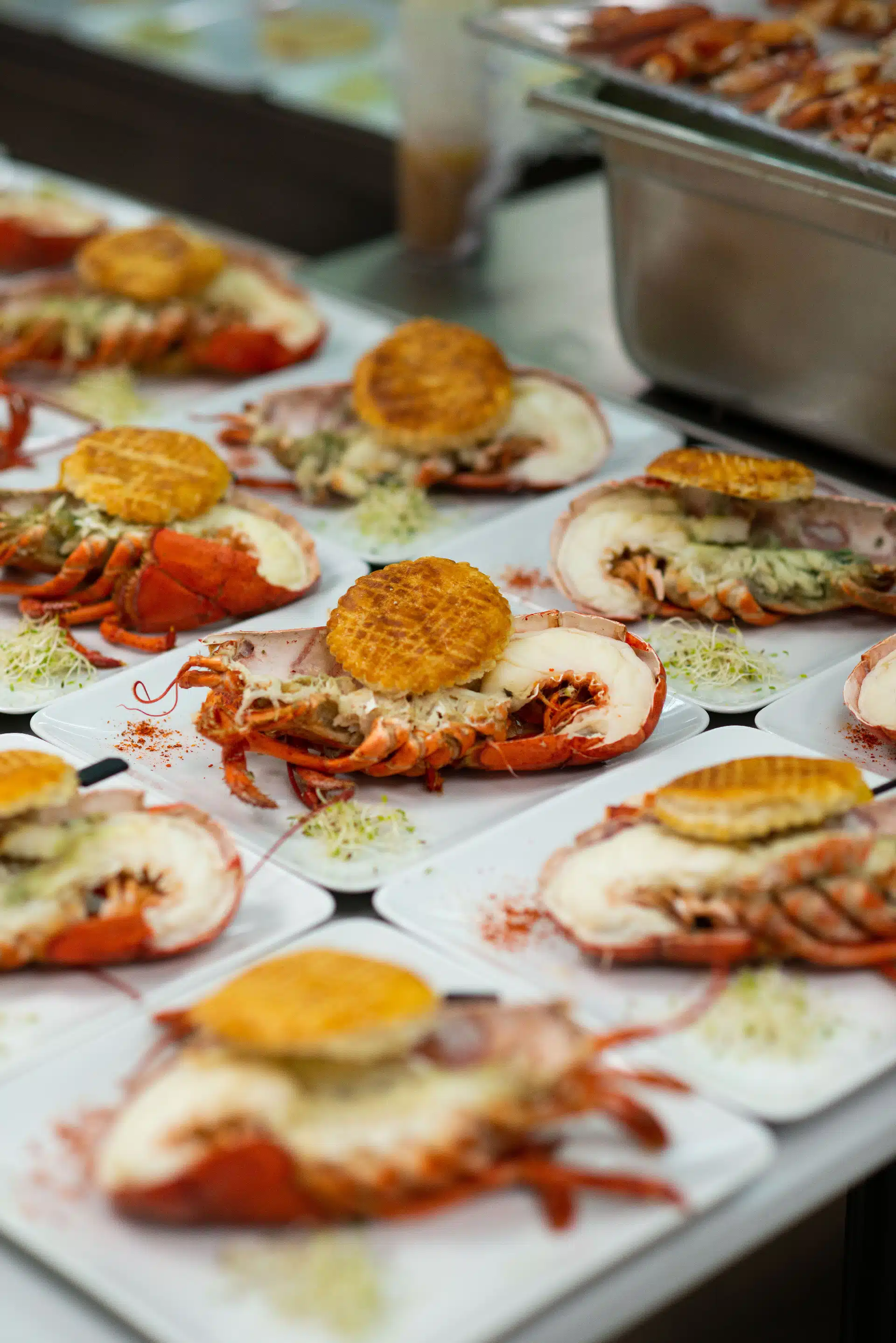 A reception room where your
imagination is the only limit !
Our luminous reception hall offers an exceptional panorama of the surrounding nature thanks to the windows lining the space, a sign of the venue's authenticity and delicacy. With its intimate size, this space is the ideal location for your wedding dinner and evening party.
The hall opens onto a 90 m2 terrace, which is perfect for organising open-air ceremonies and wedding receptions.
170m²

up to 40pers.

up to 50 pers.

up to 120pers.

up to 140pers.

up to 150pers.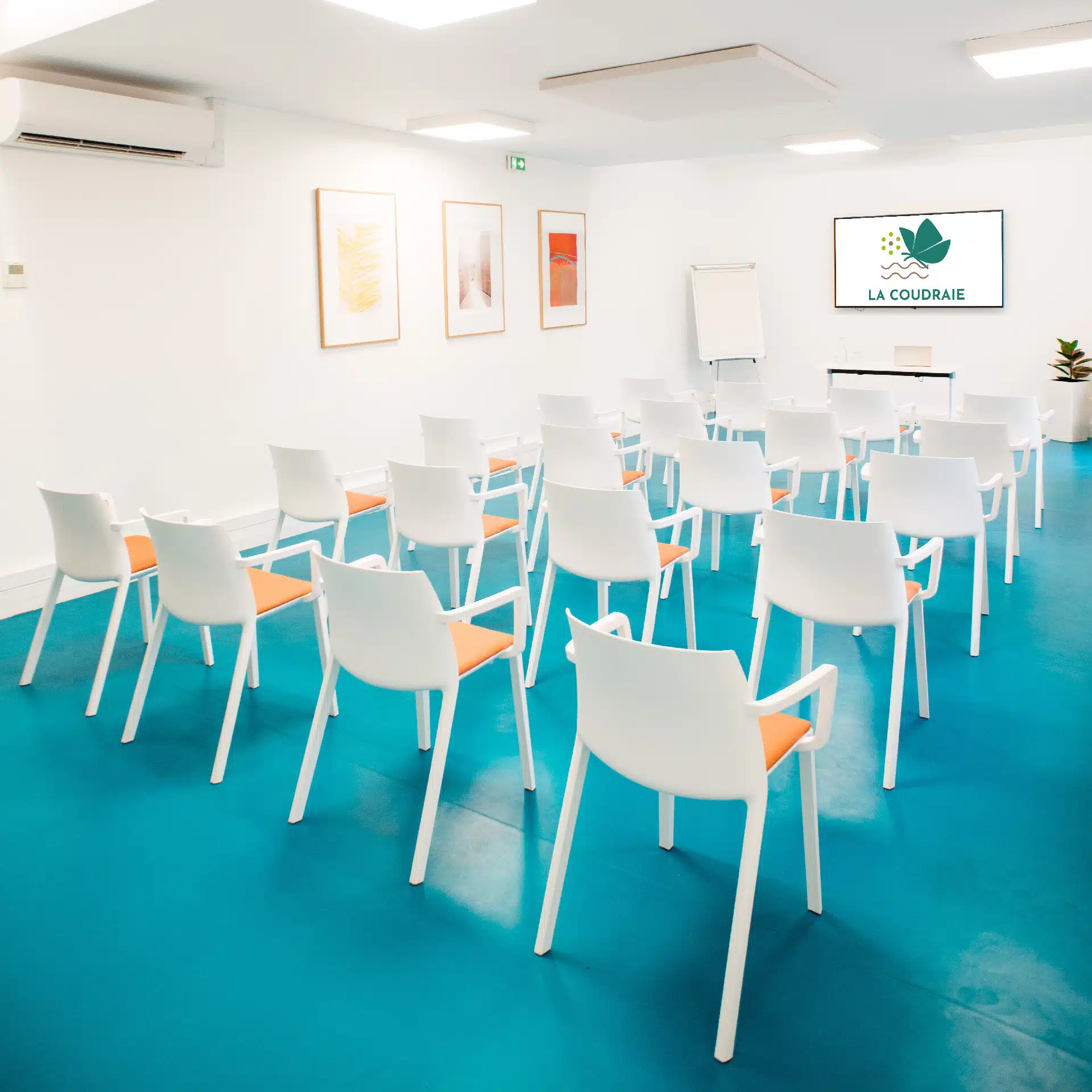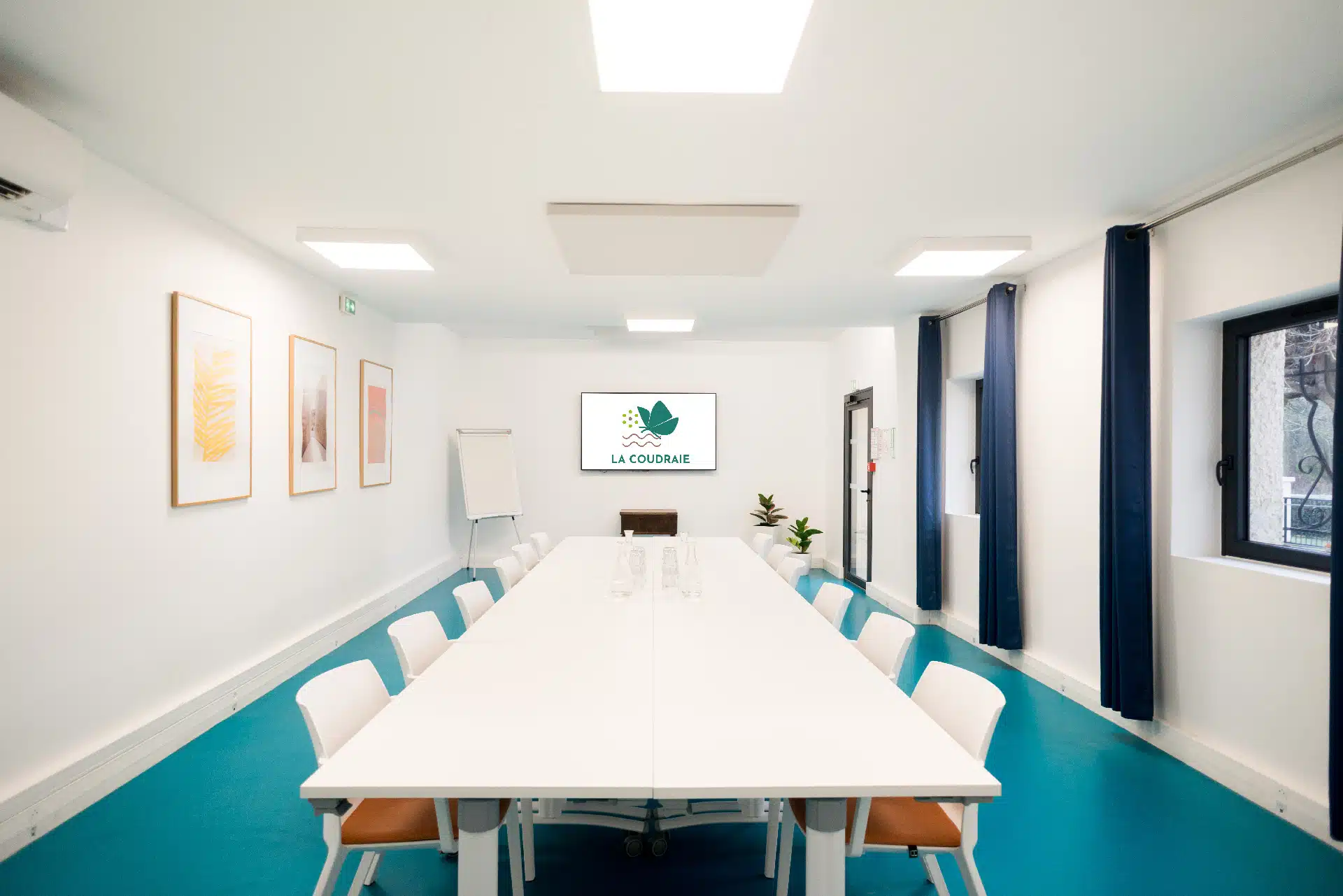 Will children be attending your big day?
Take advantage of our 50 m2 seminar room and transform it into a play room! For example, you can create a space for manual activities with markers, pencils and toys, a "calm" corner with small soft mattresses, books and cushions. You can even have an activity leader to plan and guide the activities!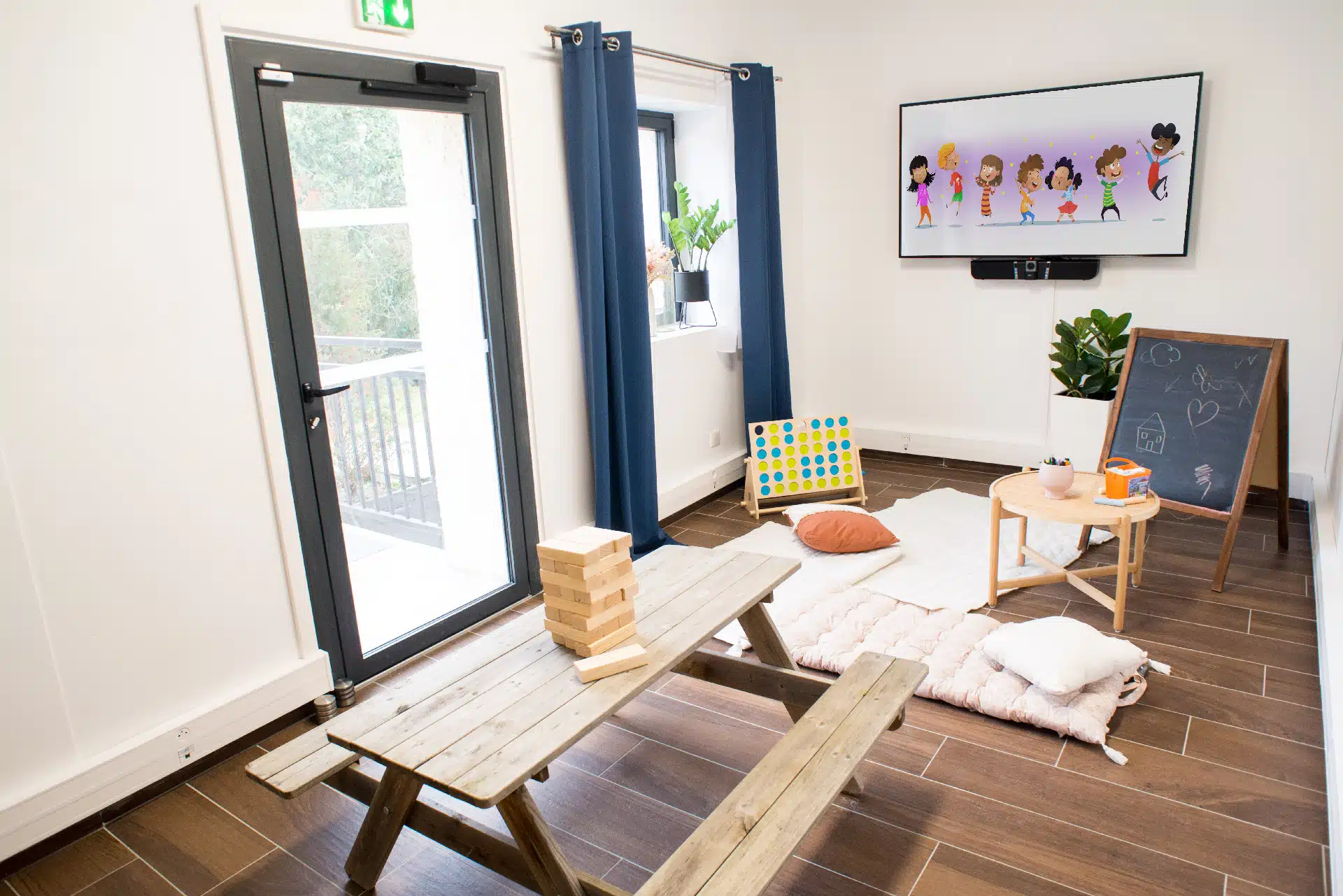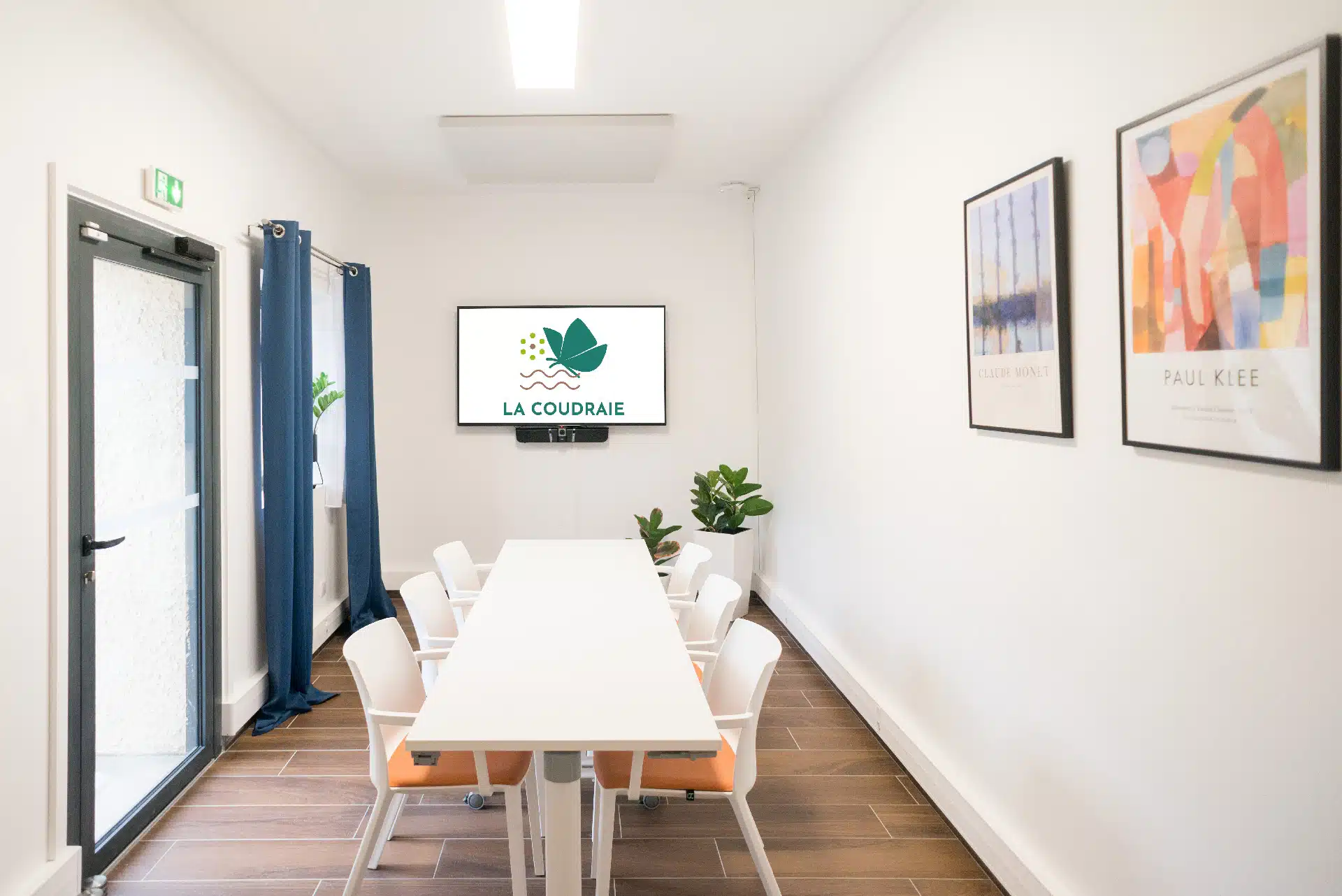 Our workshop can be a big help for your event.
You can use this additional 20 m² space for a cloakroom for your guests or a storage space for the various professionals you've hired (photographer, videographer, florist, etc.).
Professional equipment for a stunning wedding
Share the
magic of the moment !
At La Coudraie, you will have free access to a professional kitchen that can handle the needs of the catering service.
Furniture (round and rectangular tables, chairs, high bar tables)
Lounge area with settee and coffee table
Stainless steel bar with beer taps
Sound system and microphone
Professional kitchen with cold room, refrigerator, walk-in freezer, ice machines, glass washer, dishwasher and gas
Let's plan together
the most beautiful day of your life !
Spacious and comfortable accommodation
After a very emotional day...
Enjoy a peaceful night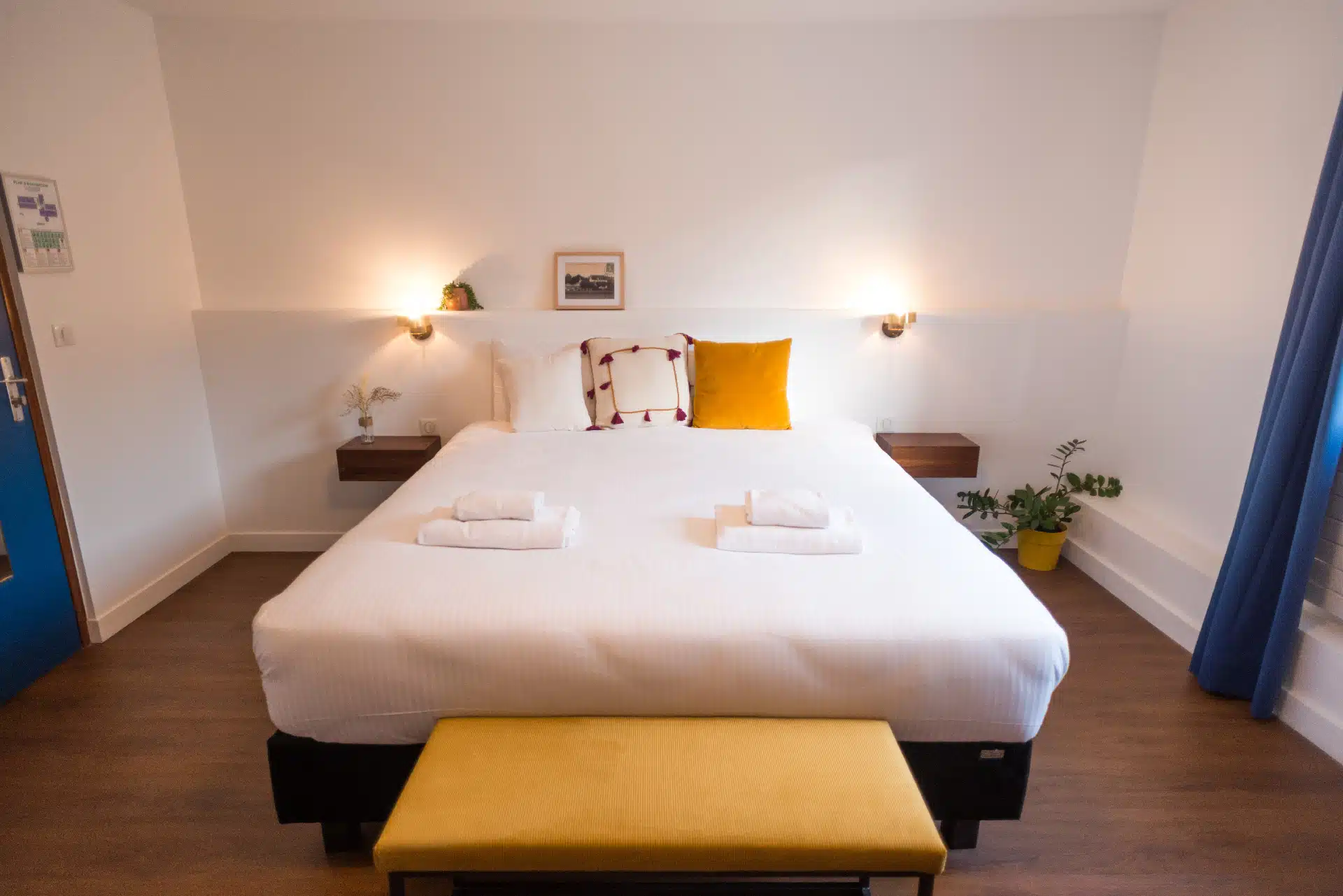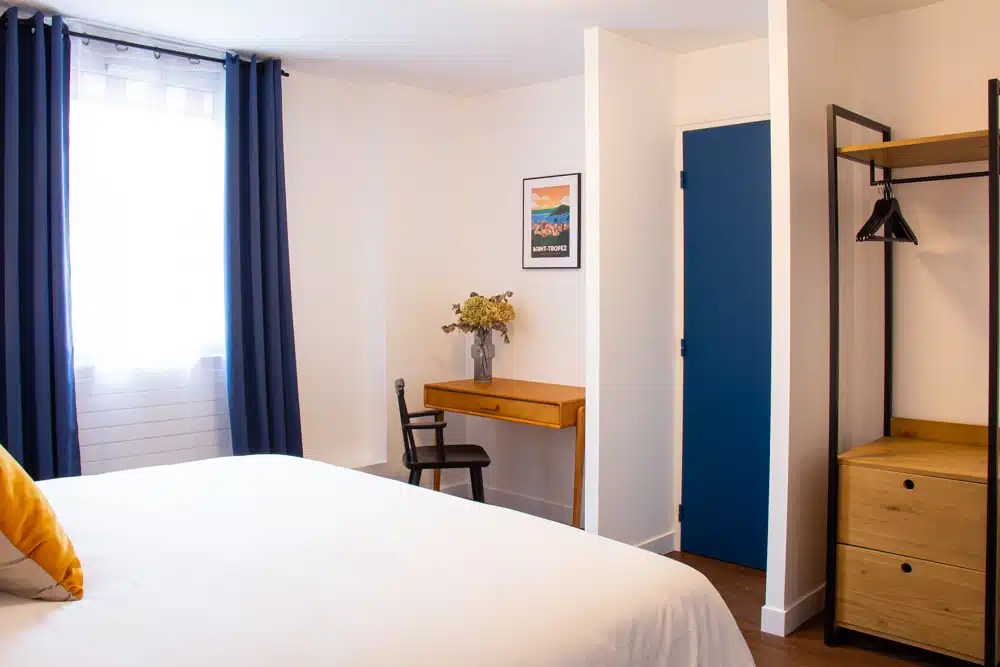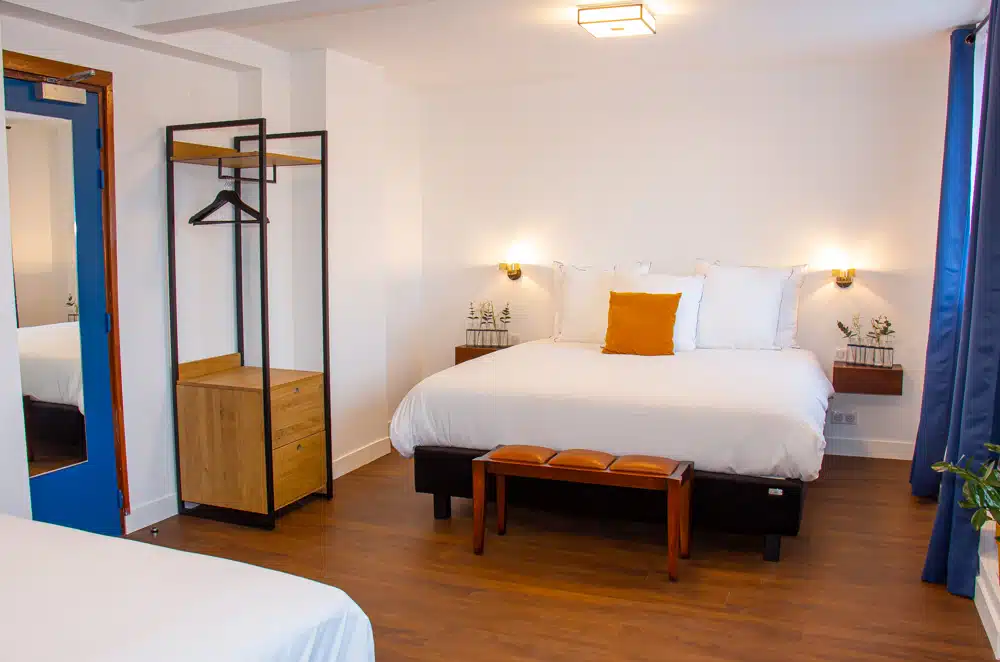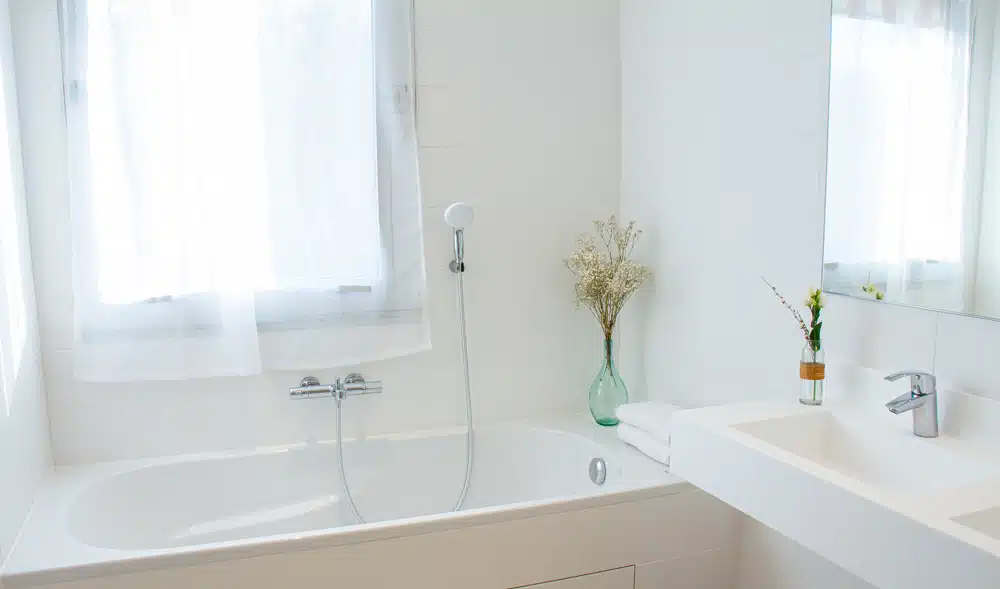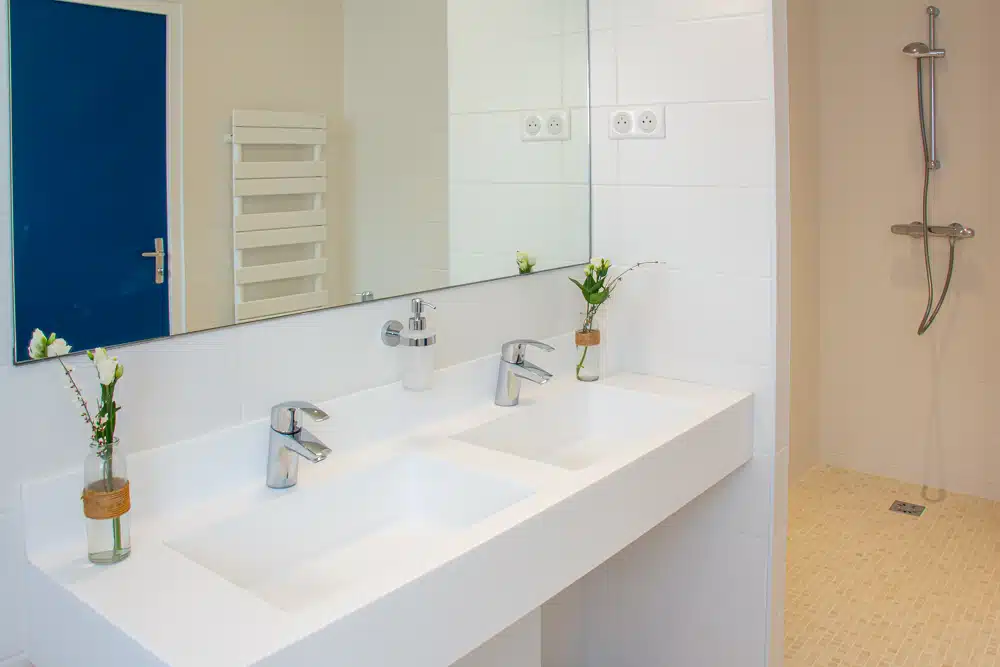 Calm, comfortable

bedrooms accommodating up to 47 people

You can enjoy a comfortable spot in one of our twenty bedrooms, located just above the reception hall. Your guests can also stay at the venue in total peace and comfort.

With single, double or triple bedrooms, La Coudraie offers comfortable lodgings with modern and refined décor. All rooms have their own private bathroom and views of the estate's gardens. They are an ideal place to relax after the wonderful wedding day.
8 triple bedrooms

11 double bedrooms

1 single bedroom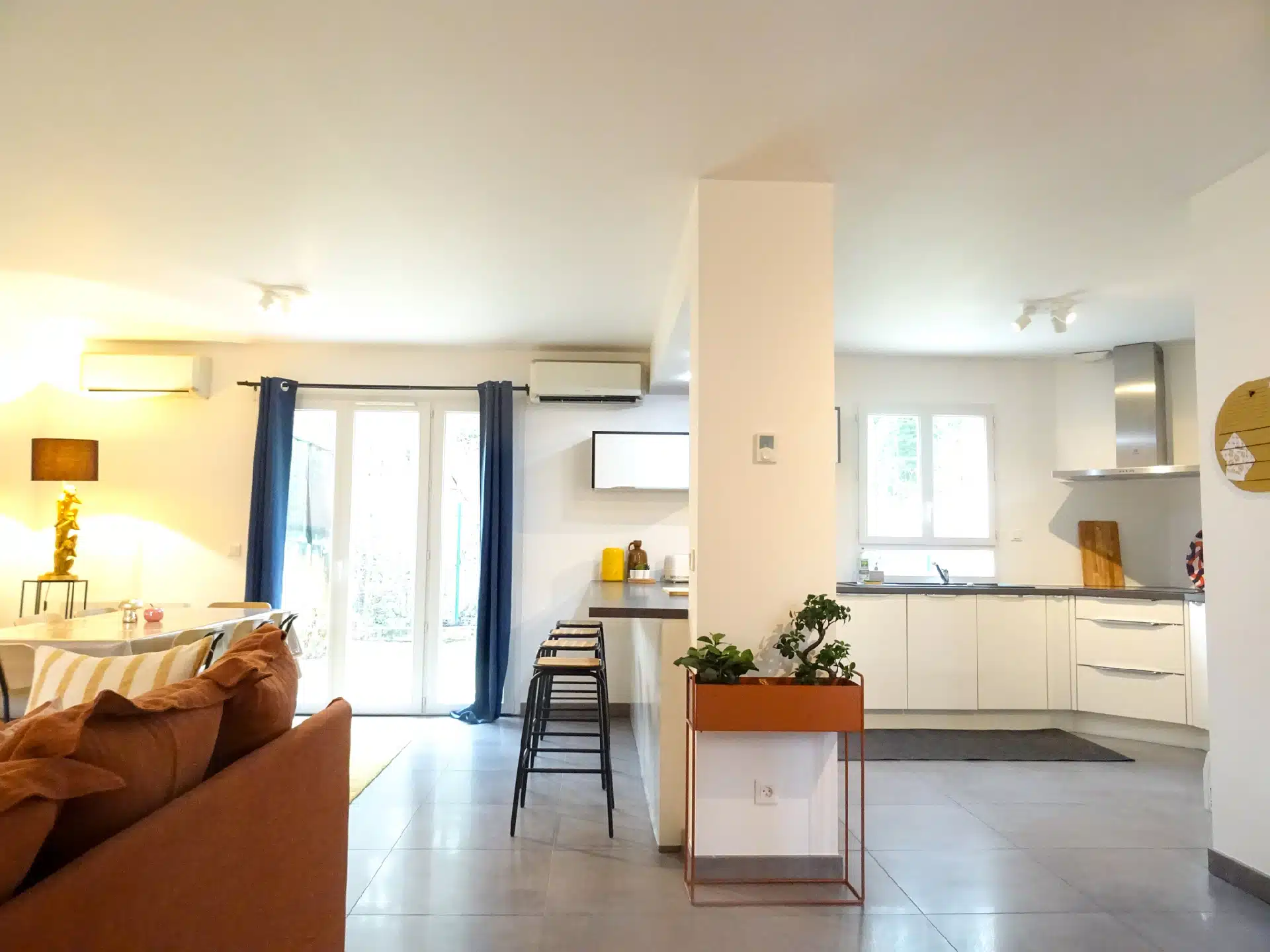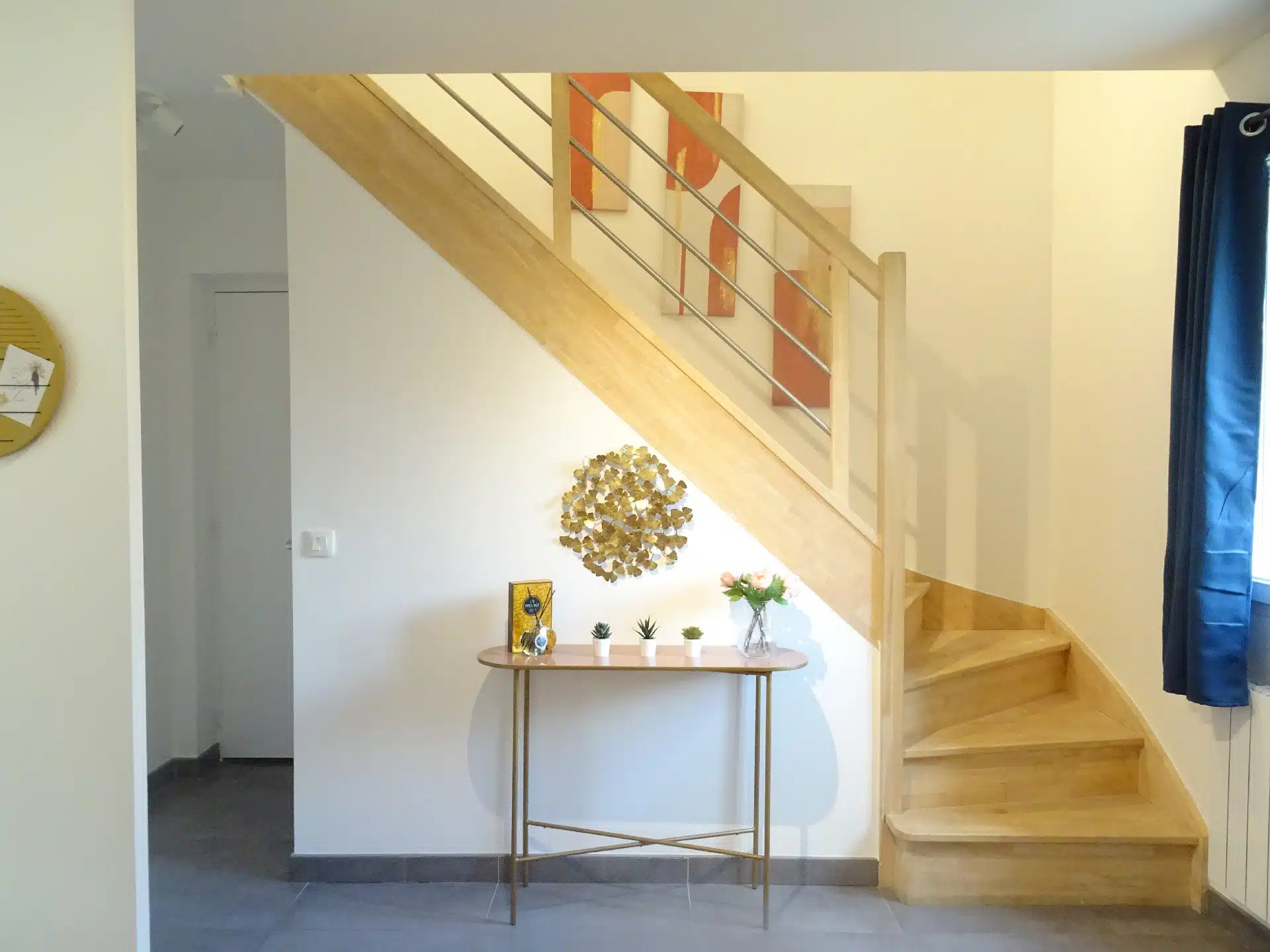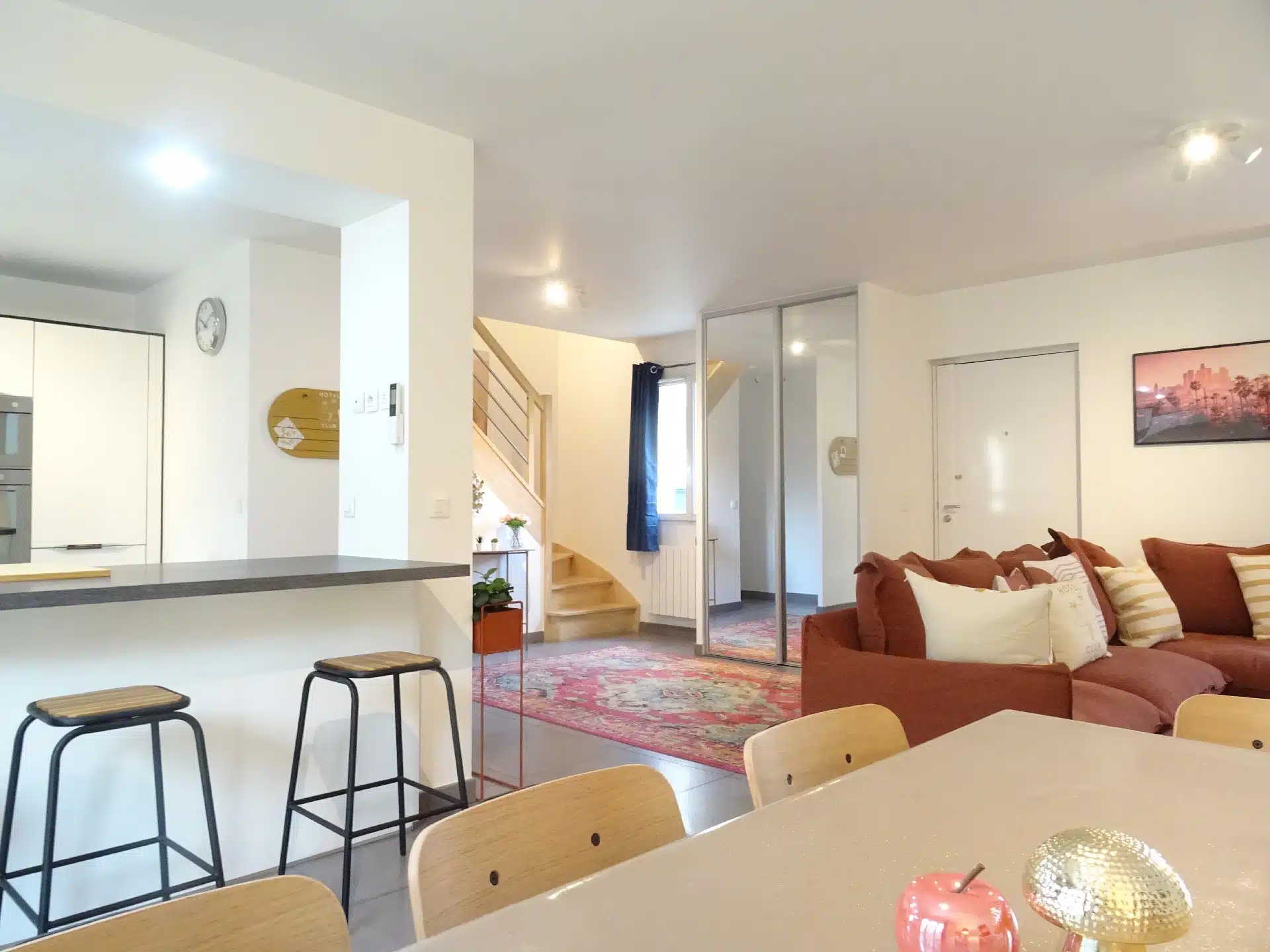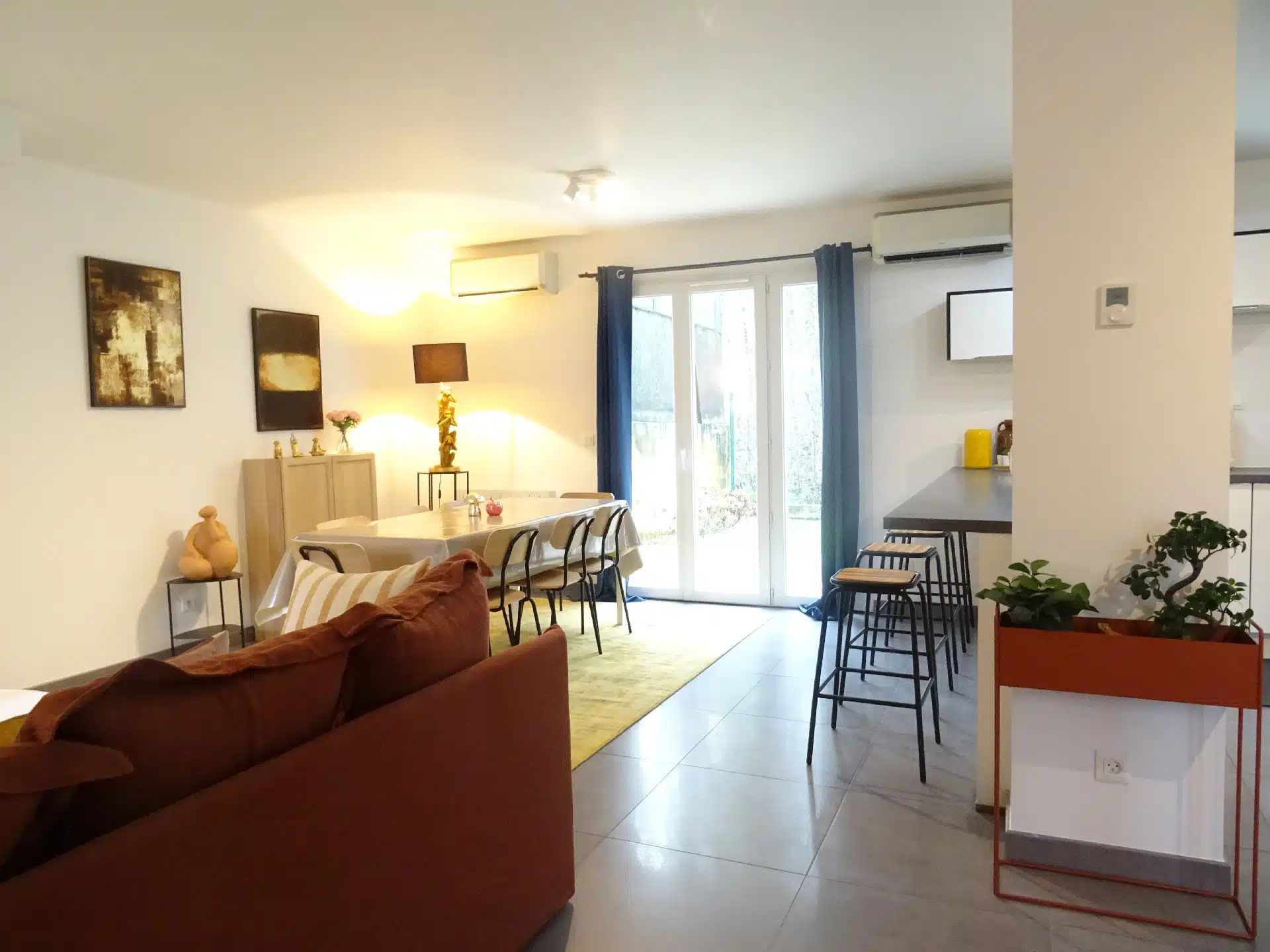 The Watermelon House
For even greater intimacy, you can stay in the Watermelon House, our cottage located in the centre of the two-hectare estate of La Coudraie. This is a genuine lush oasis can accommodate up to eight people. You will spend a peaceful night after a very emotional day.
Preferred partners
Make a wonderful day and
a forgettable memory !
We carefully selected trusted partners to assist you in planning your wedding.
These premier service providers can make your wedding into a beautiful day, filling it with special moments for your guests. From the decorations to the music and the catering service in the reception area, we ensure the most important day of your life plays out perfectly.
(You are not obliged by our establishment to use our partner service providers. You are free to select your own.)
Catering service
Custom decorations
Professional photographers and videographers
Lighting and sound system
Music organisation
Florists
Marriage officer for secular weddings
Additional services (transport, babysitting, etc.)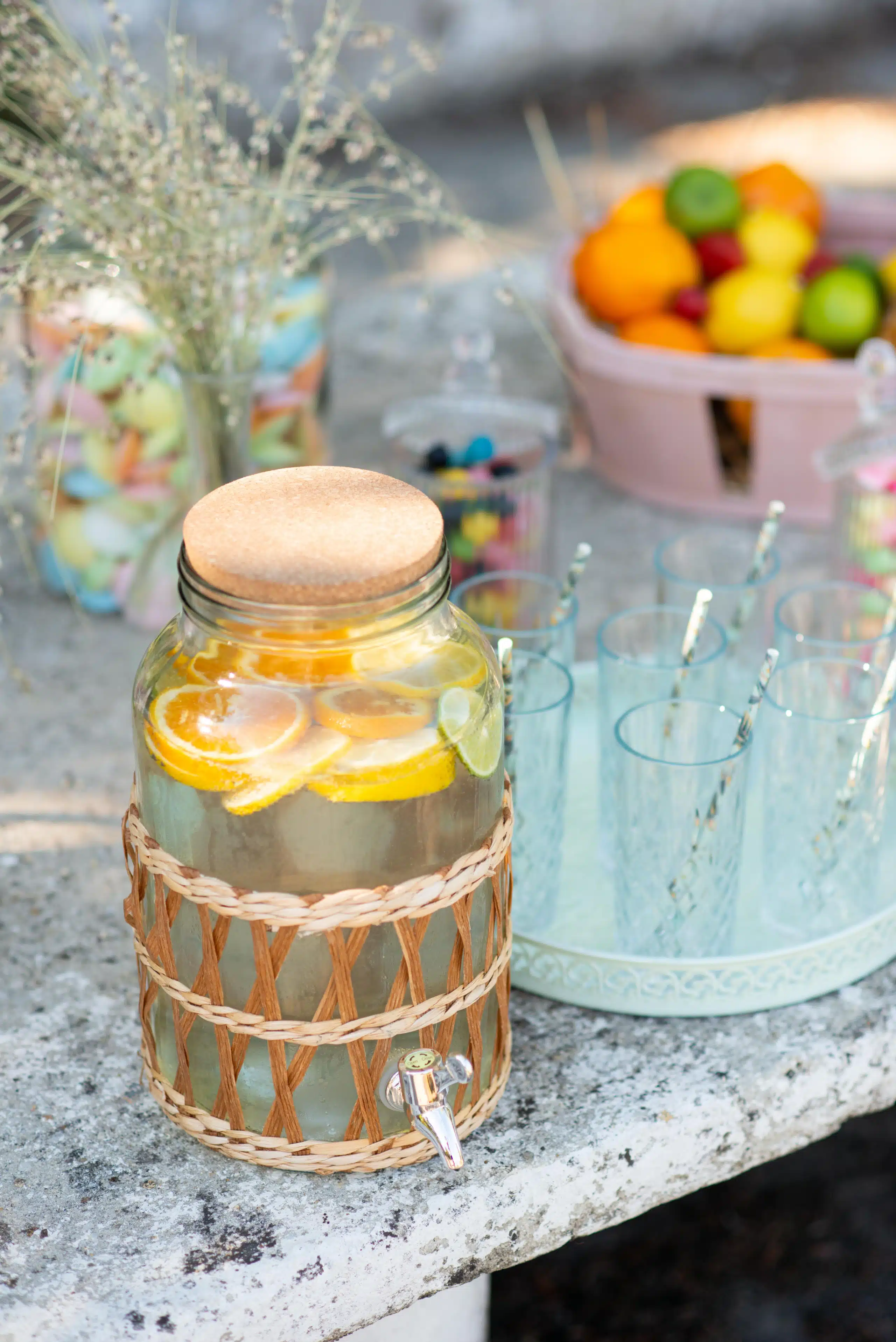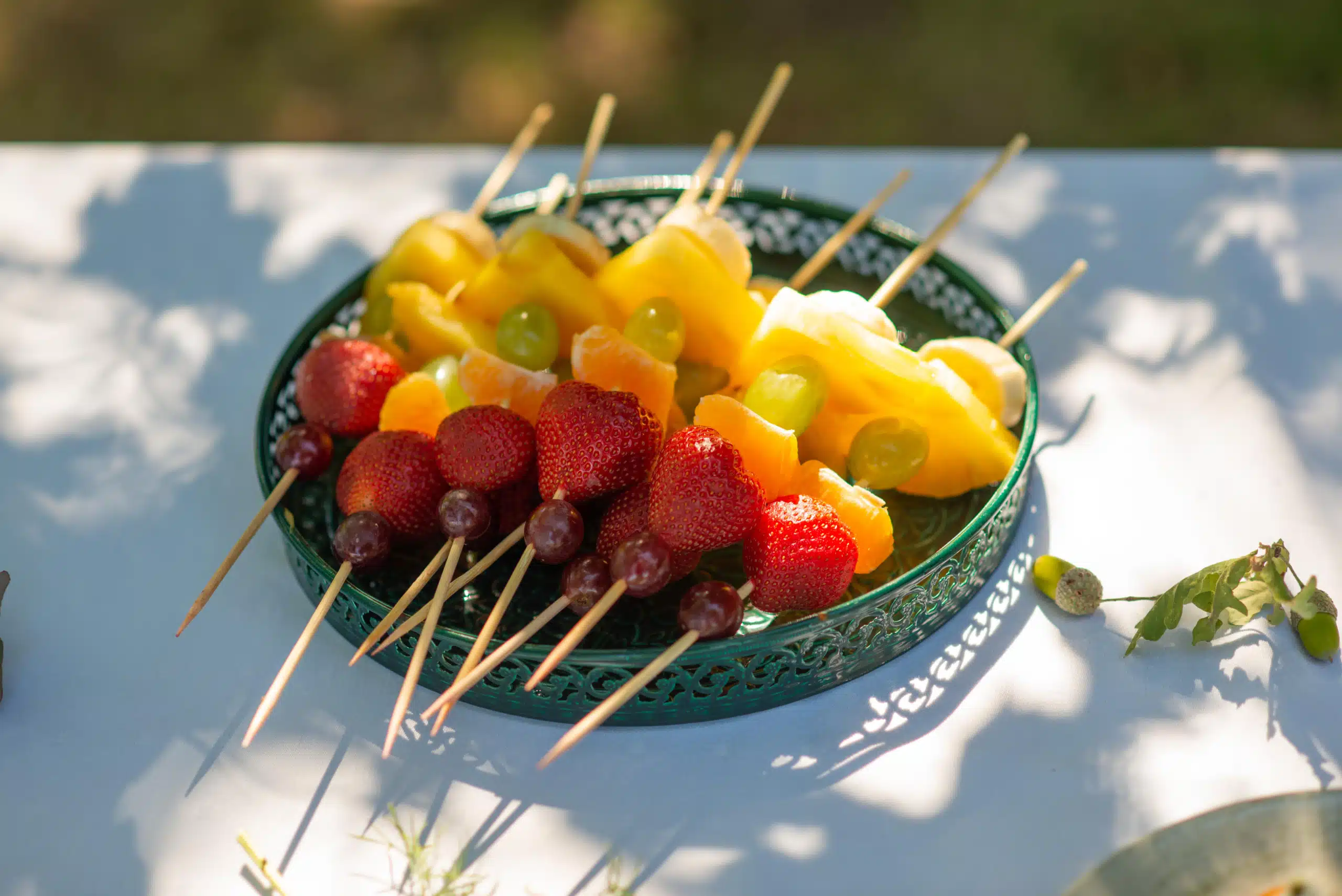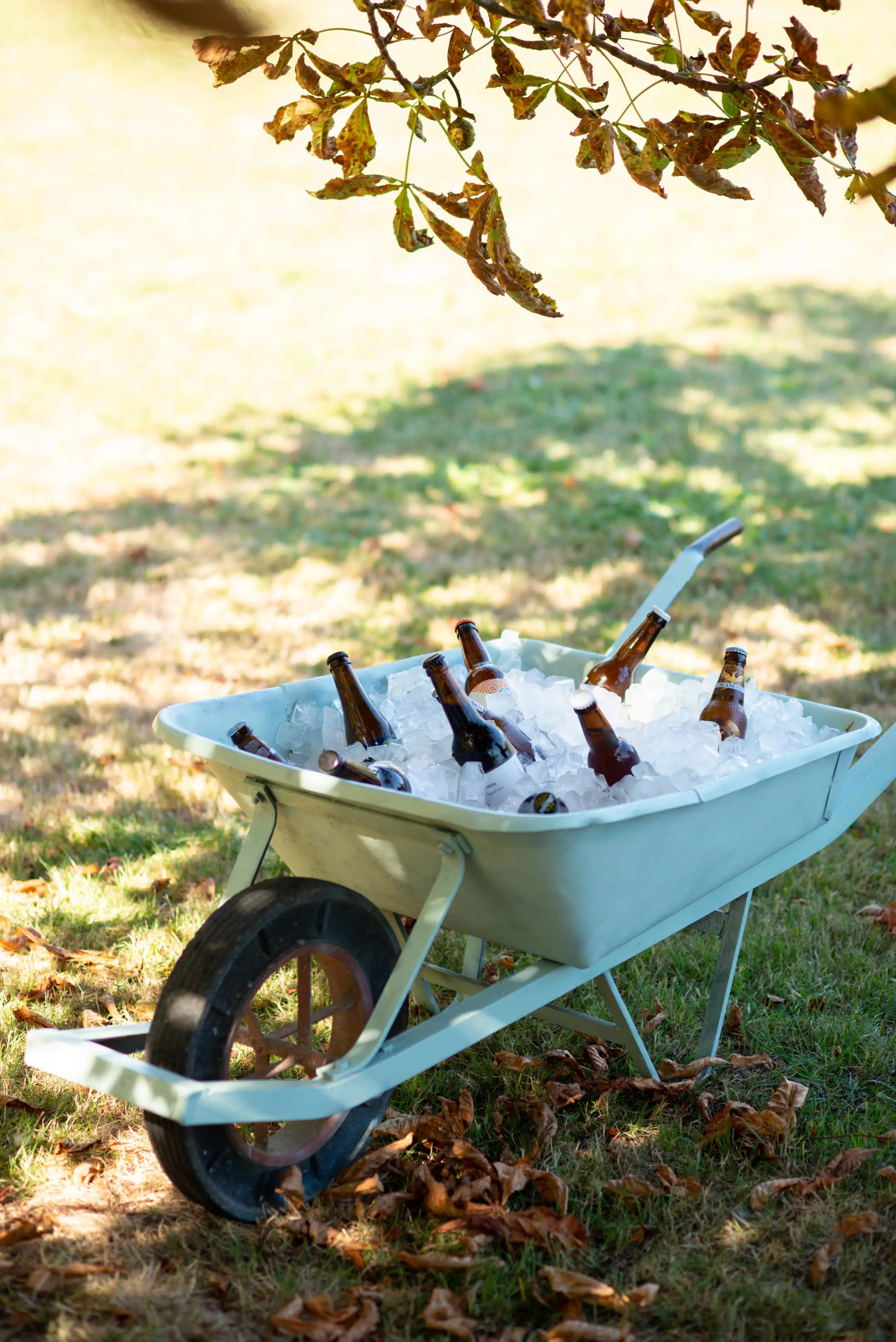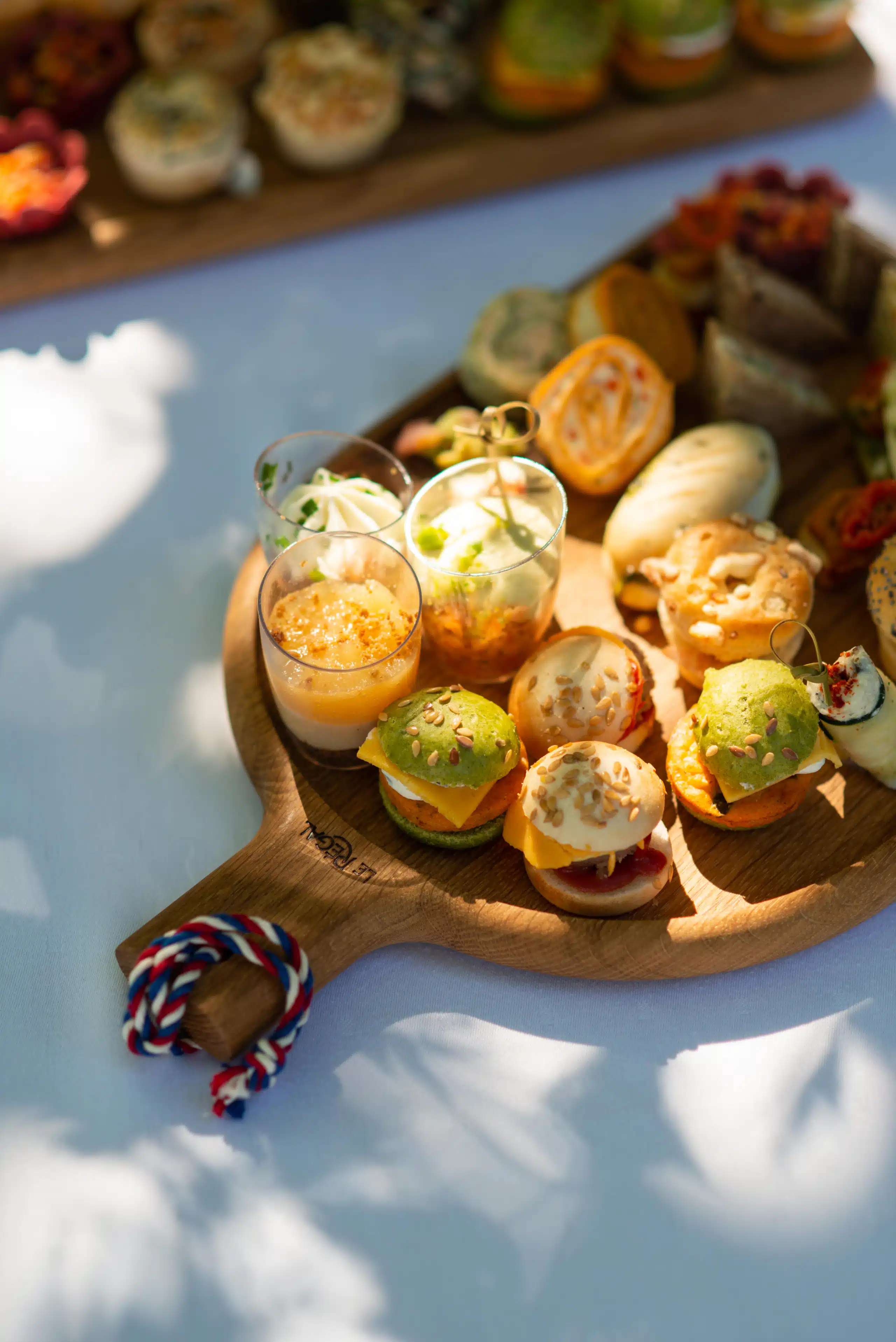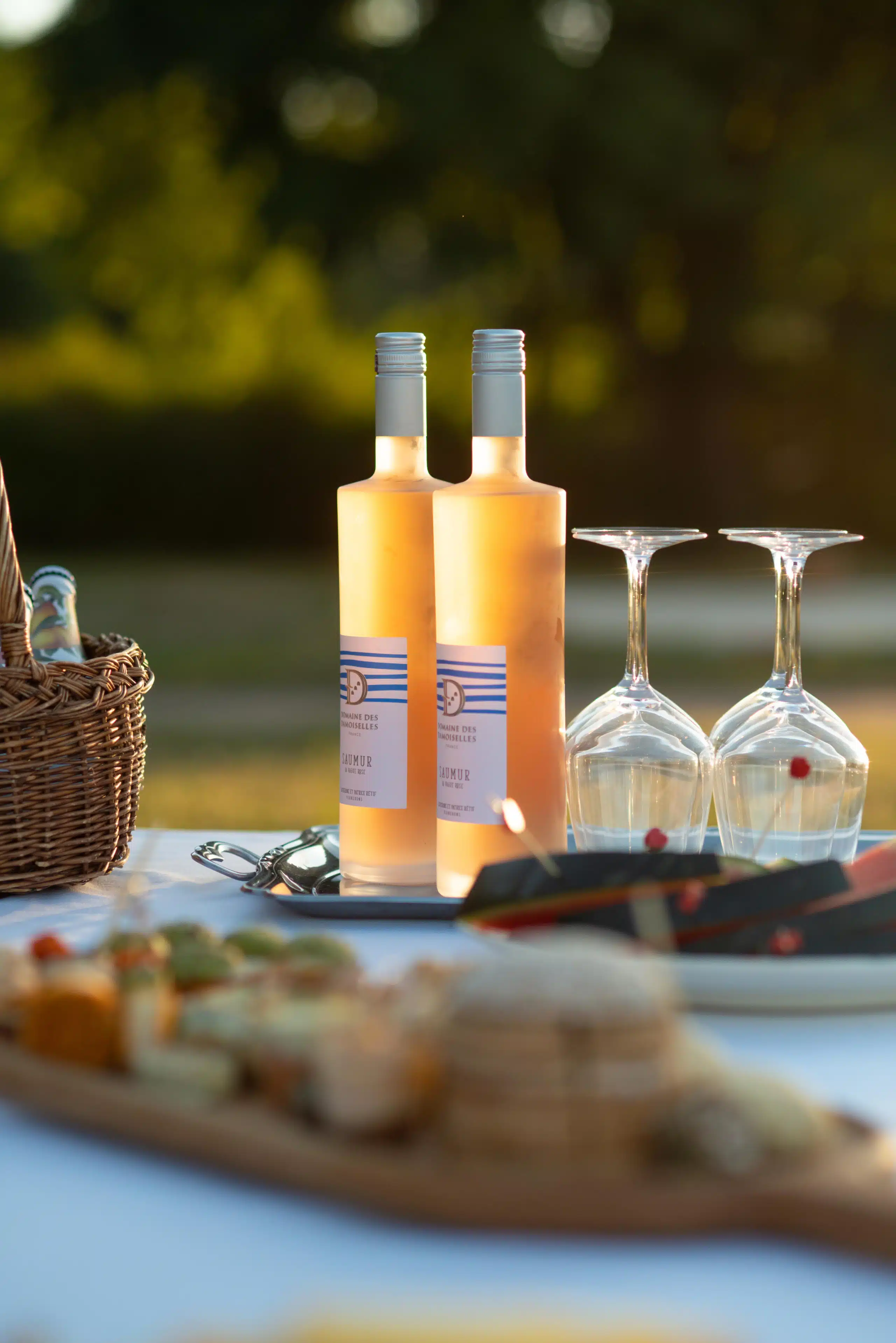 Corinne Bithu
Il y a une semaine
A place for weddings, seminars and gathering together. A carpark just in front of the venue. A magnificent location in the summer, with a view over the garden and the Marne. Friendly welcome. Be sure to go there😊
Sylvie De Amorim
il y a 1 mois
We spent a great weekend at La Coudraie for my 50th birthday. The place is beautiful and the bedrooms are pleasant and comfortable. Everything is organised so you can have a wonderful time with friends and family. A big thanks to Hortense for being helpful and easy to reach during the event's planning.
My team and I discovered La Coudraie during a seminar, and what a surprise we had when we arrived! The building is set in a peaceful, magical backdrop, a few metres from the Marne River. Thanks so much to Hortense, the host who welcomed us and offered her assistance throughout the day of the seminar. It was great to be able to use their high-quality modern equipment and flawless internet connection. We will be delighted to come back for the same experience that was more than perfect.
Elise André
il y a 2 mois
A magnificent venue, setting and building, tastefully decorated, very functional and extremely well equipped. Thank you to Hortense for being a perfect host, always available and accommodating. An ideal place to get together and spend a wonderful time...
Magali Graziano
il y a 2 mois
Very beautiful place in a lush setting beside the Marne! We were invited to a wedding and were able to stay at the place along with a lot of other guests! The bedrooms are well decorated and the bed linen is excellent! I recommend it for any type of event!
Richard Renault
Il y a trois mois
The equipment - linen, reception hall with bar, kitchen, sound system, games - is excellent. Hortense, the venue's director, is always available and very responsive. We are seriously considering booking this place again for family parties. We wholeheartedly recommend La Coudraie!
Catherine Bages
Il y a 4 mois
A remarkable venue, high-quality accommodation, ideal for all family gatherings and other events. Intimate and convivial, an exceptional location beside the Marne in a lush setting. A great place to spend a memorable time!
Anne Bernage
Il y a 5 mois
The perfect place to plan a family gathering or professional event. From the reception areas to the bedrooms, everything was perfectly put together, beautiful and comfortable! We spent a marvellous time there (with particular praise for the bedding)!
Axelle Barrot-Gigon
il y a 6 mois
Very pleasant place with great facilities. Each bedroom has its own bathroom and the mattresses are very comfortable! Hortense gave us a wonderful welcome and helped us plan a memorable event.
Célia Martial
Il y a 7 mois
I strongly recommend this venue for its setting, the quality and diversity of its equipment and facilities and the management and assistance provided for your events. Everything has been thought of to exceed your expectations and ensure your objectives are fulfilled down to the smallest detail. I had the chance to hold one of the most important events of my life there, and Hortense was able to turn it into an exceptional moment. Whether you're a professional or putting on a private event, this is the way to go.
See all reviews
Ready to let us take care of
your wedding?