Story
A place for sharing, discovery and
caring for the environment
Just outside Paris and 10 minutes from Disneyland Paris, the Domaine de La Coudraie is happy to welcome you to its beautiful, two-hectare estate in the Seine-et-Marne region. This unique setting, blending authenticity and nature, will be sure to dazzle your family or guests.
Entirely renovated in 2021, the old structure called "La Villa du Métro" is today a peaceful building nestled on the banks of the Marne.
Come and enjoy this bucolic atmosphere where you can reconnect with the surrounding nature !
STORY
Domaine de La Coudraie,
in harmony with nature.
The origin of Domaine de La Coudraie dates back to 1920 when the railway company Compagnie du chemin de fer Métropolitain de Paris built the building, located in Montévrain in the Seine-et-Marne department. It would serve as a place where the company's employees could relax during the interwar period. Starting in the 1950s, it was renamed "La Villa du Métro" and became a holiday retreat for R.A.T.P. employees.
The building fell into obscurity at the end of the 1990s.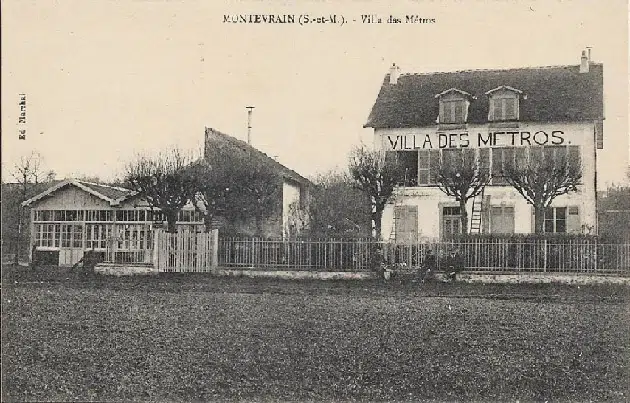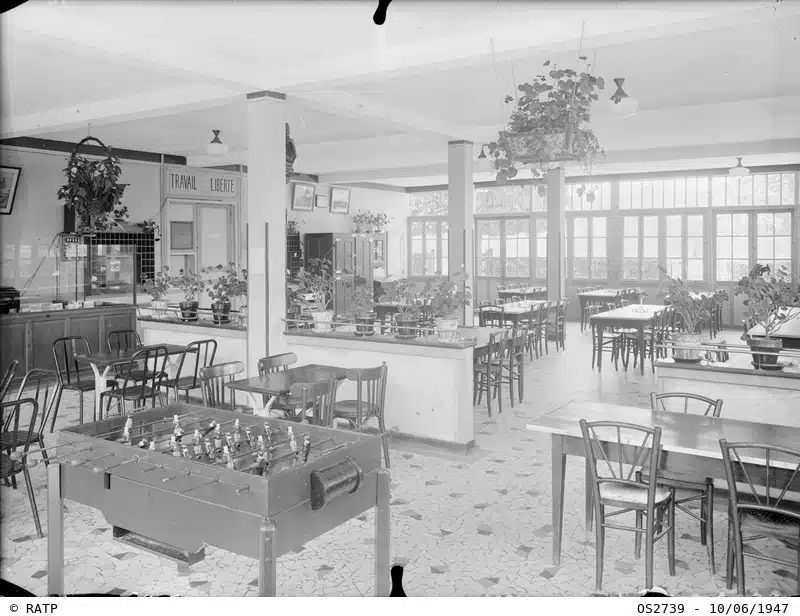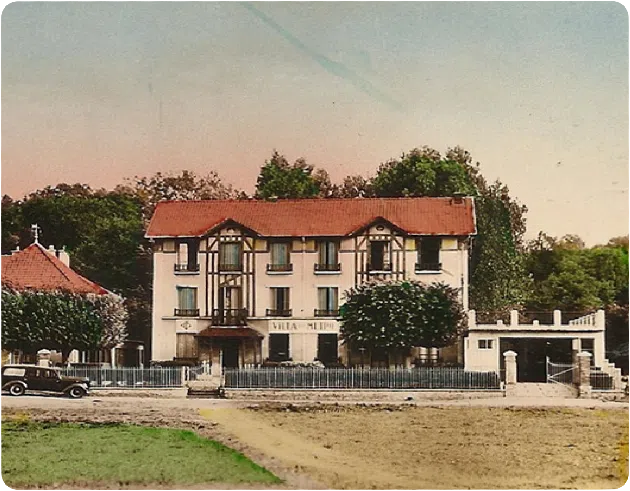 In 2017, the new owners, who grew up as childhood friends, were immediately enamoured with the estate and purchased it. They named it La Coudraie after the name of the adjacent road and the hazelnut orchard that was once located nearby. Native to this region they love so much, Etienne Pagny and Christophe Martinet decided to renovate the old building to make it into a social gathering and events venue. They imagined it as a place where friends, families and companies could gather amidst a rural backdrop out in nature.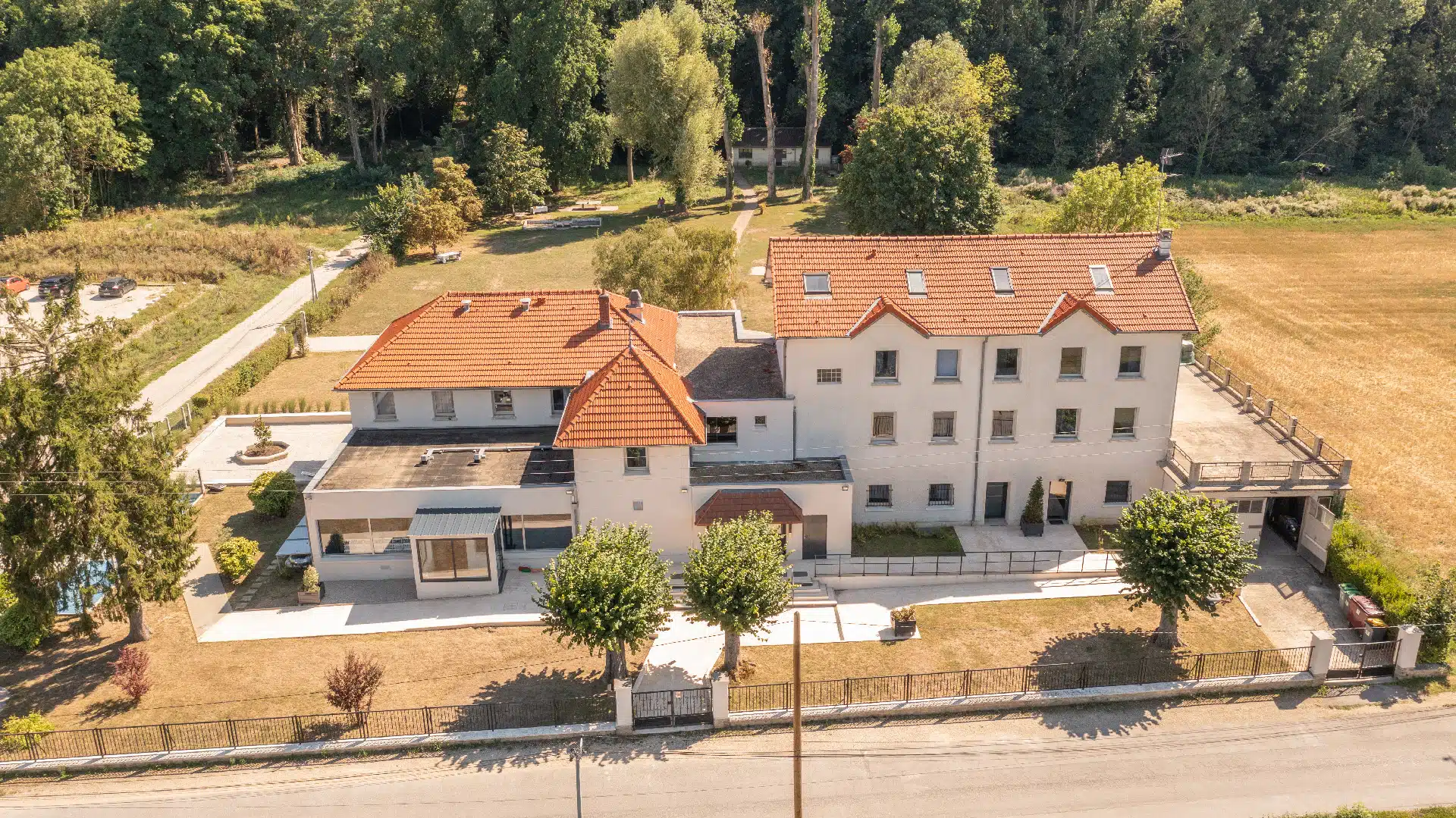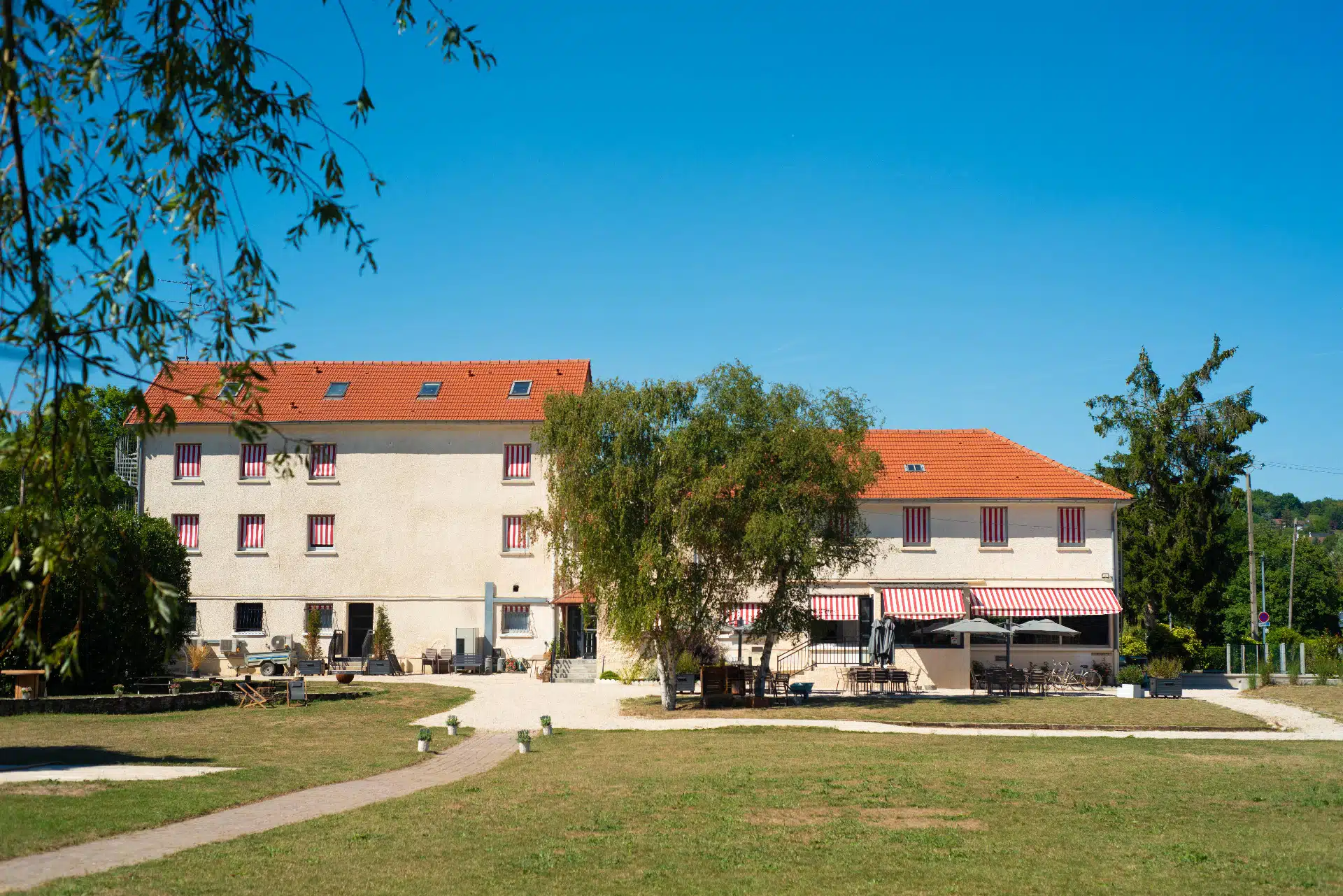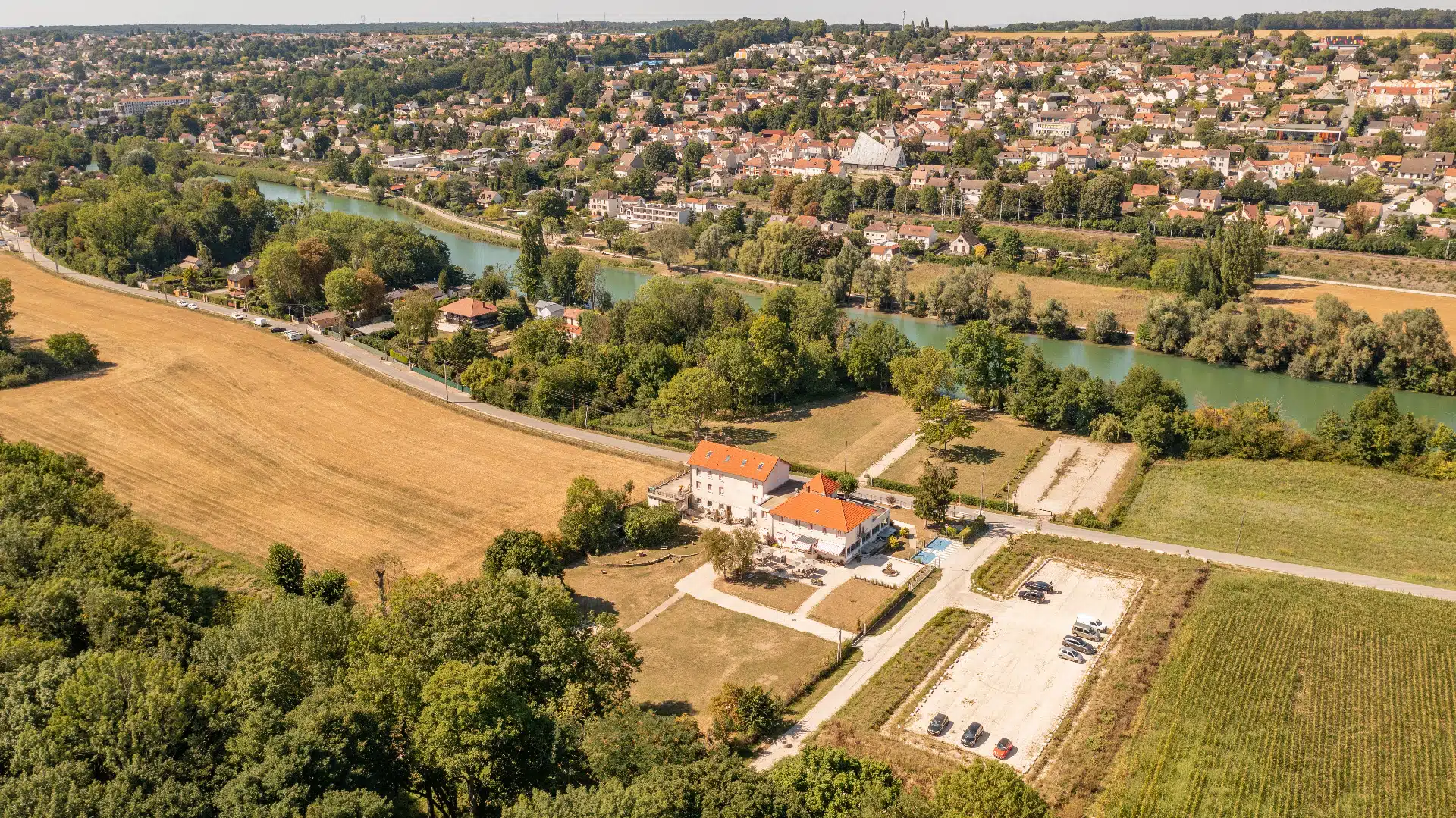 With a passion for nature and permaculture, La Coudraie partners added sustainable tourism and environmental preservation as an essential dimension to their project.
La Coudraie is located in the heart of a natural environment, only thirty minutes outside Paris and in the immediate vicinity of Disneyland® Paris. Along the Marne River, this venue invites professionals and private individuals drawn to its conviviality and change of scenery where they can come enjoy the present moment in an idyllic setting.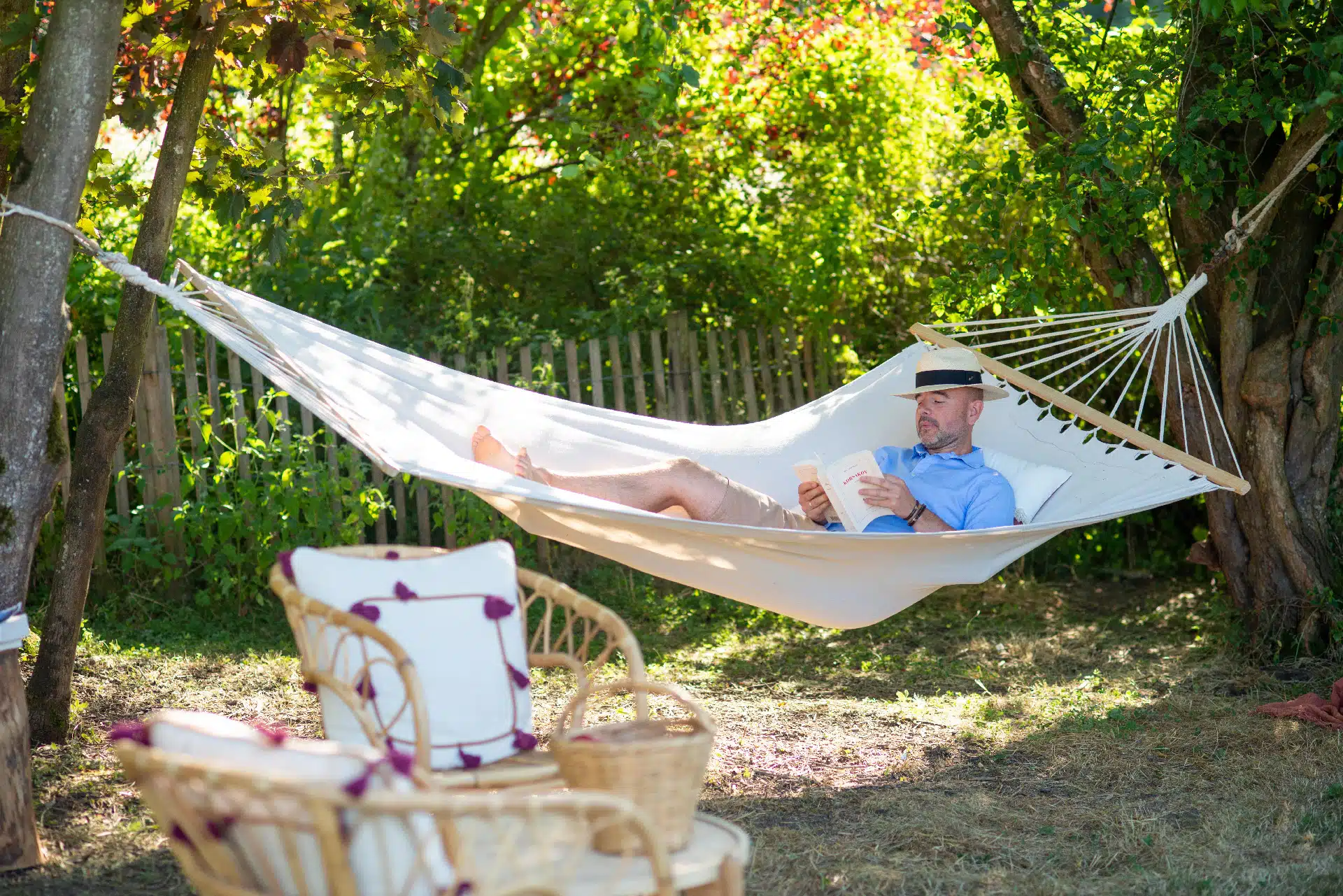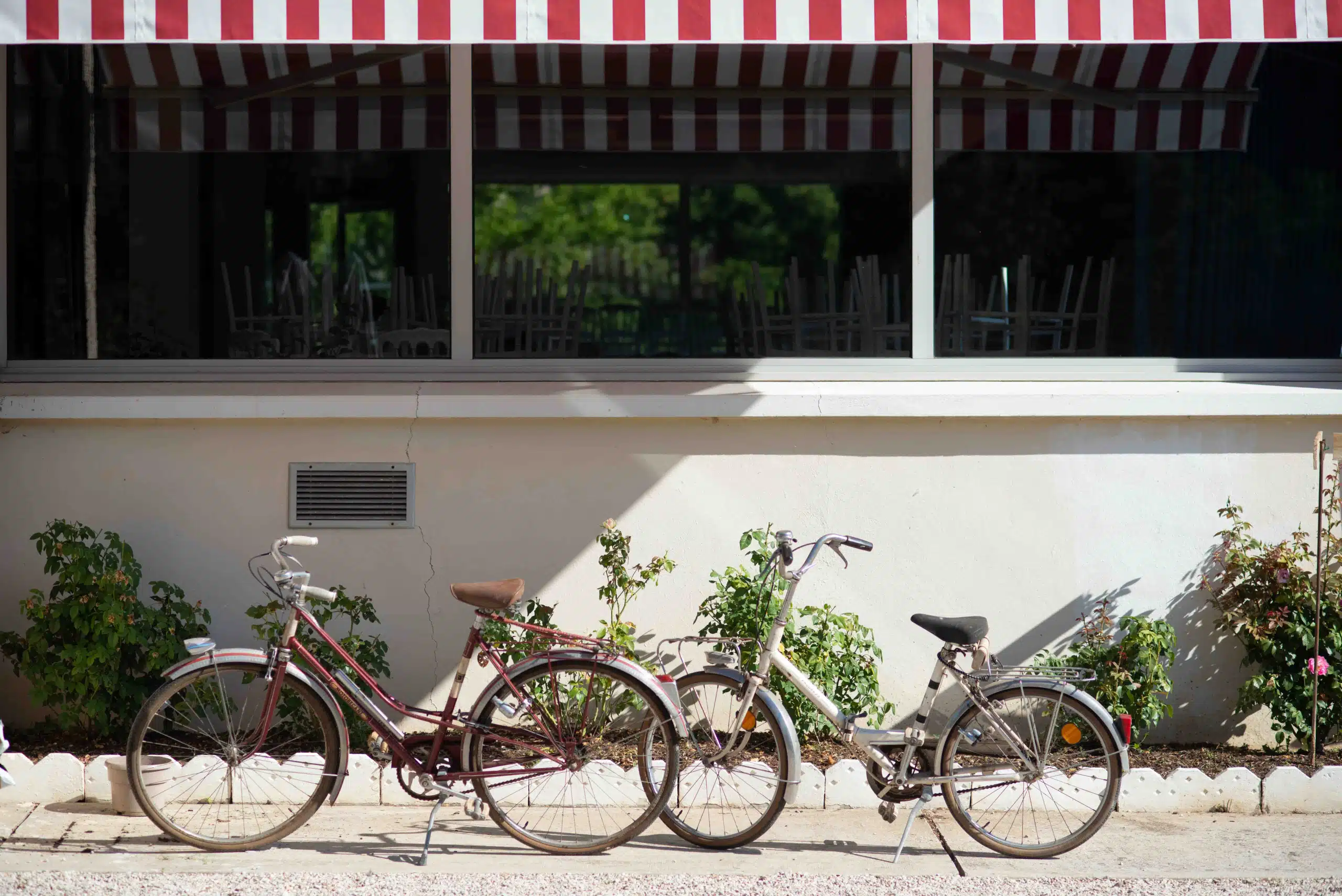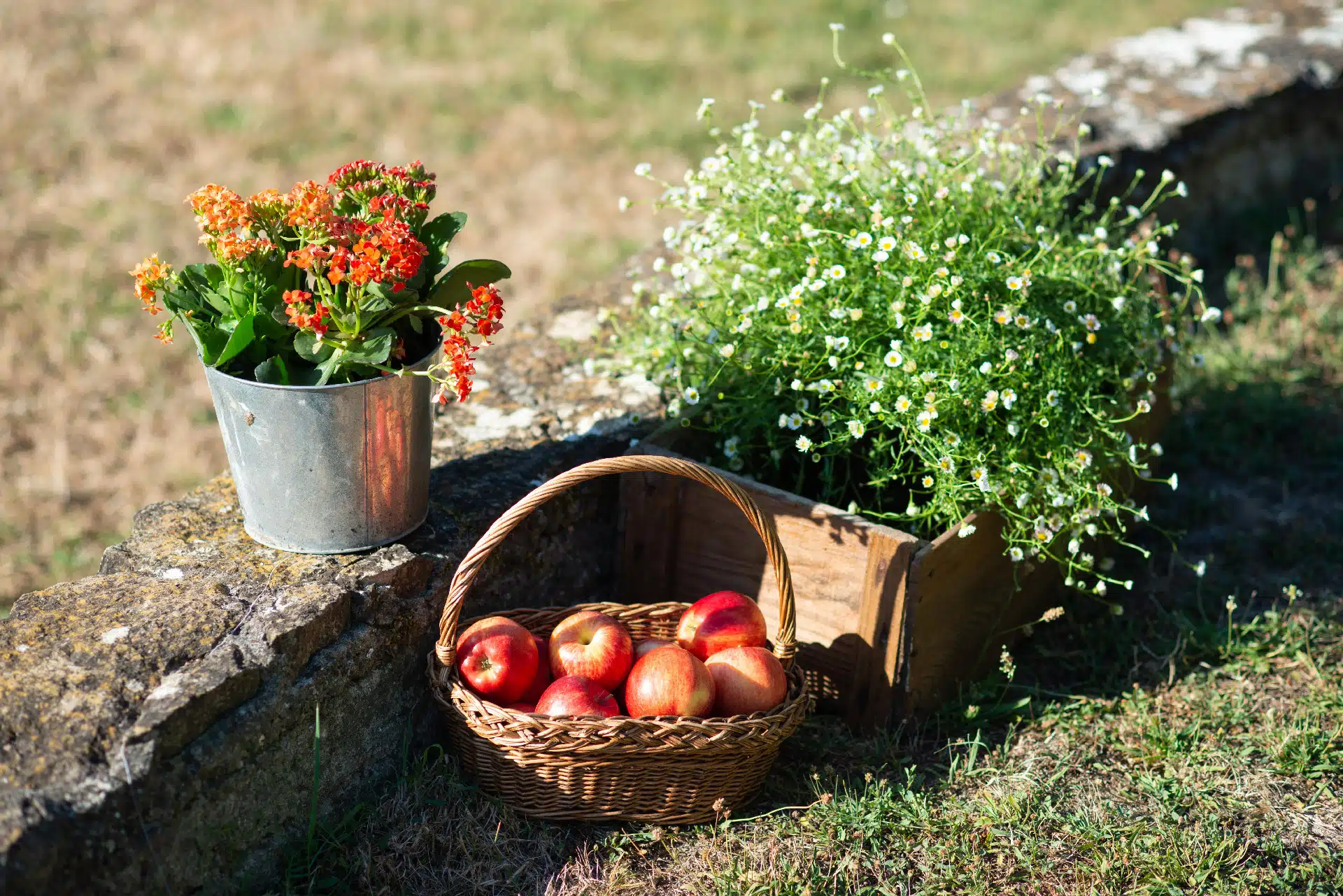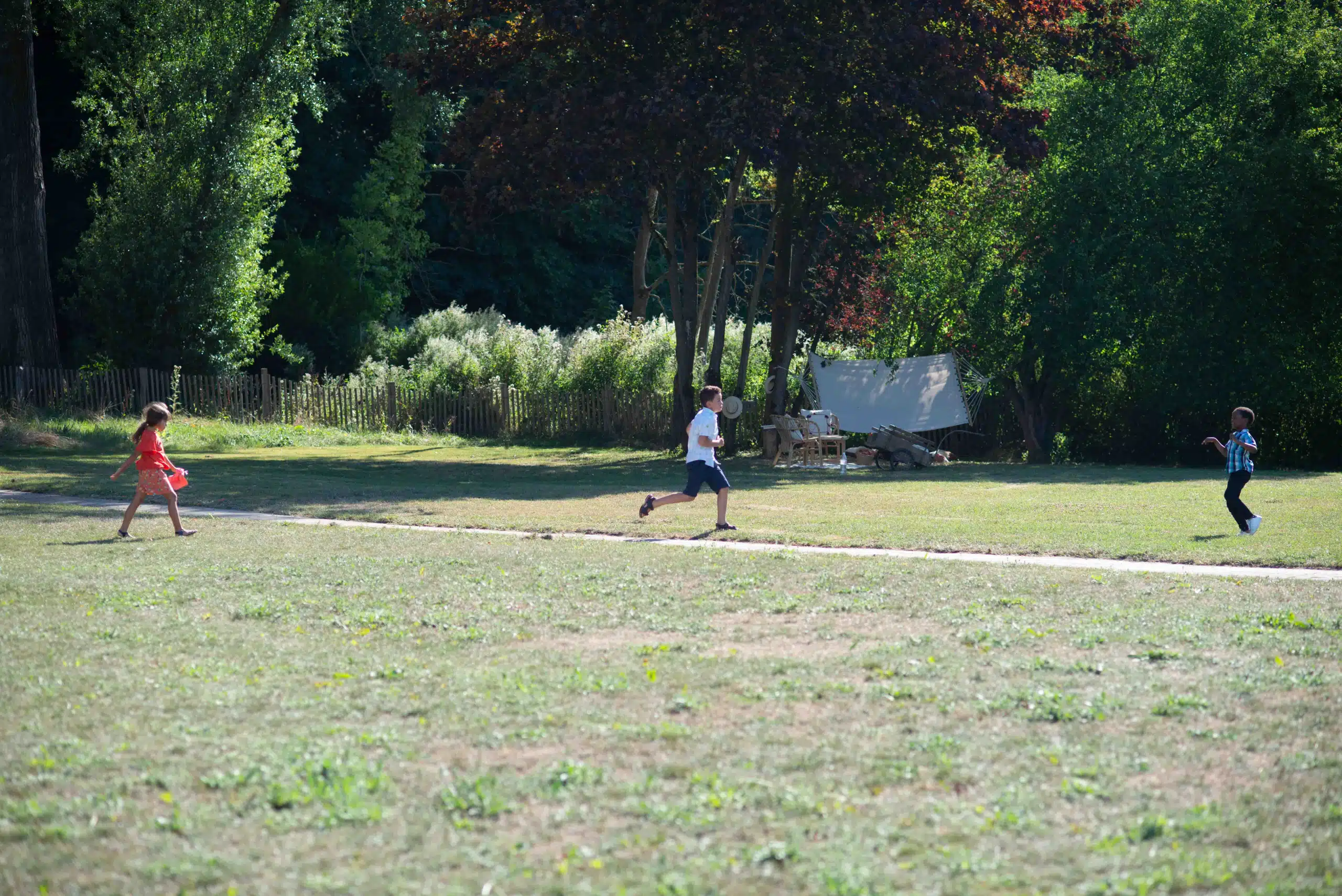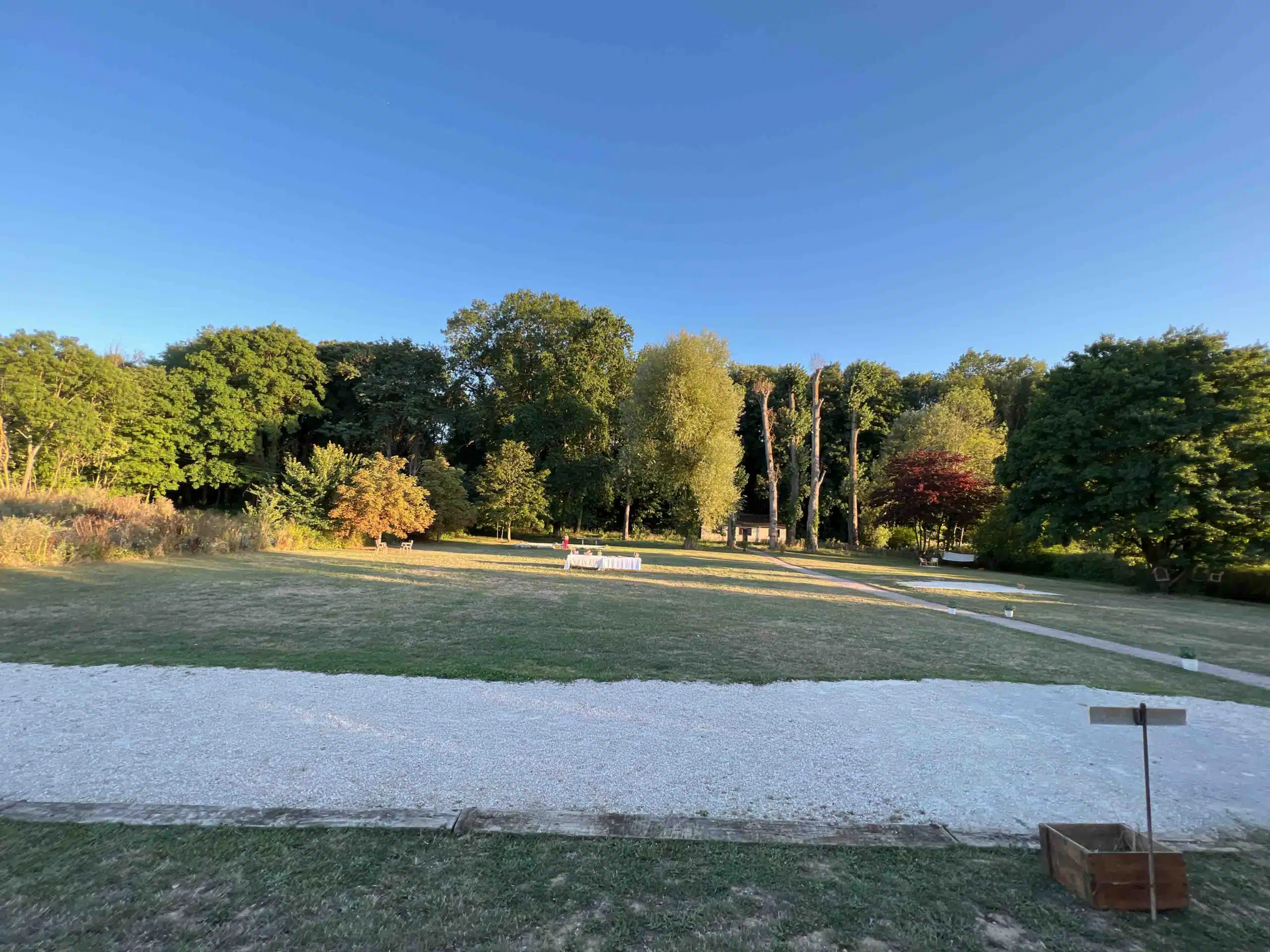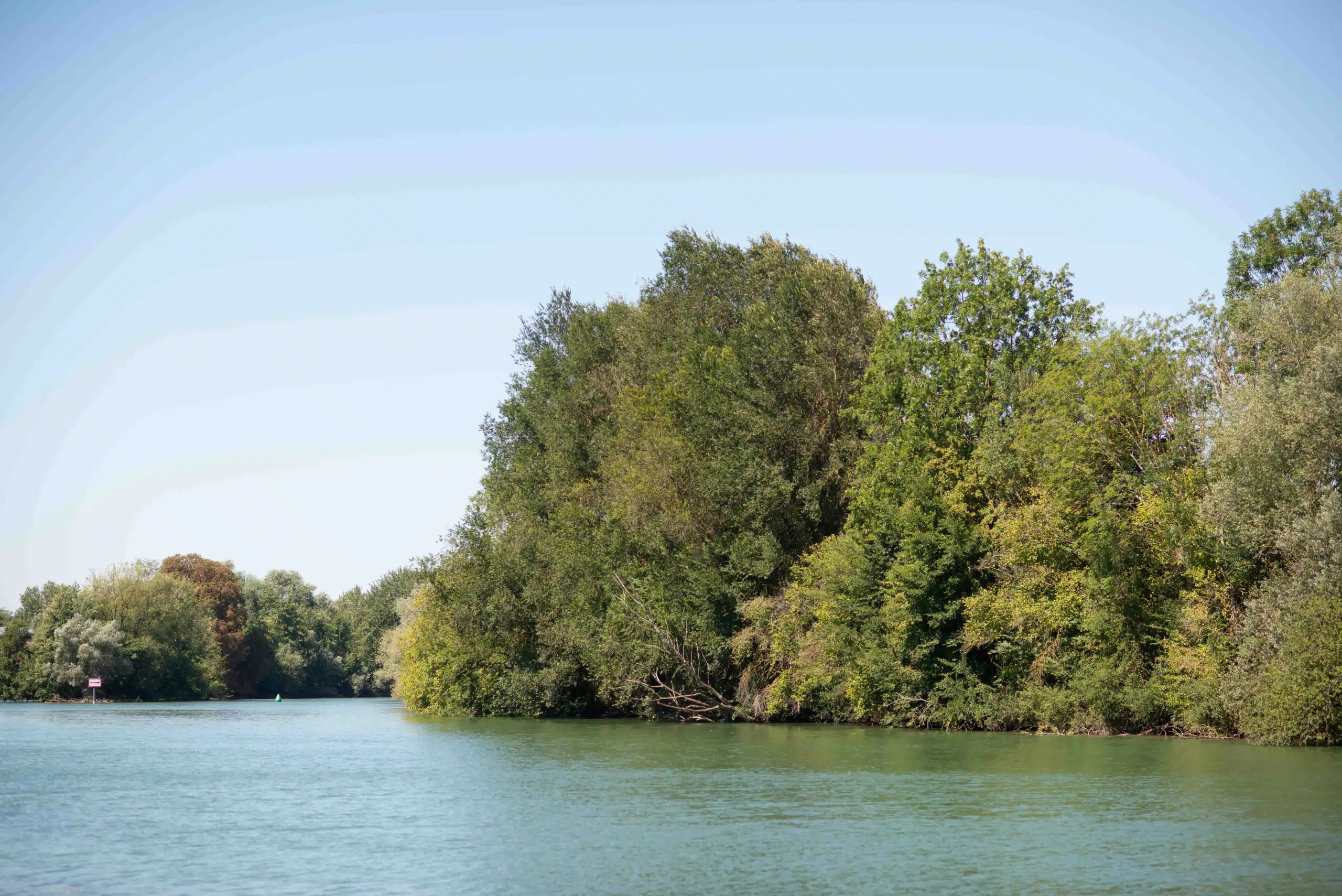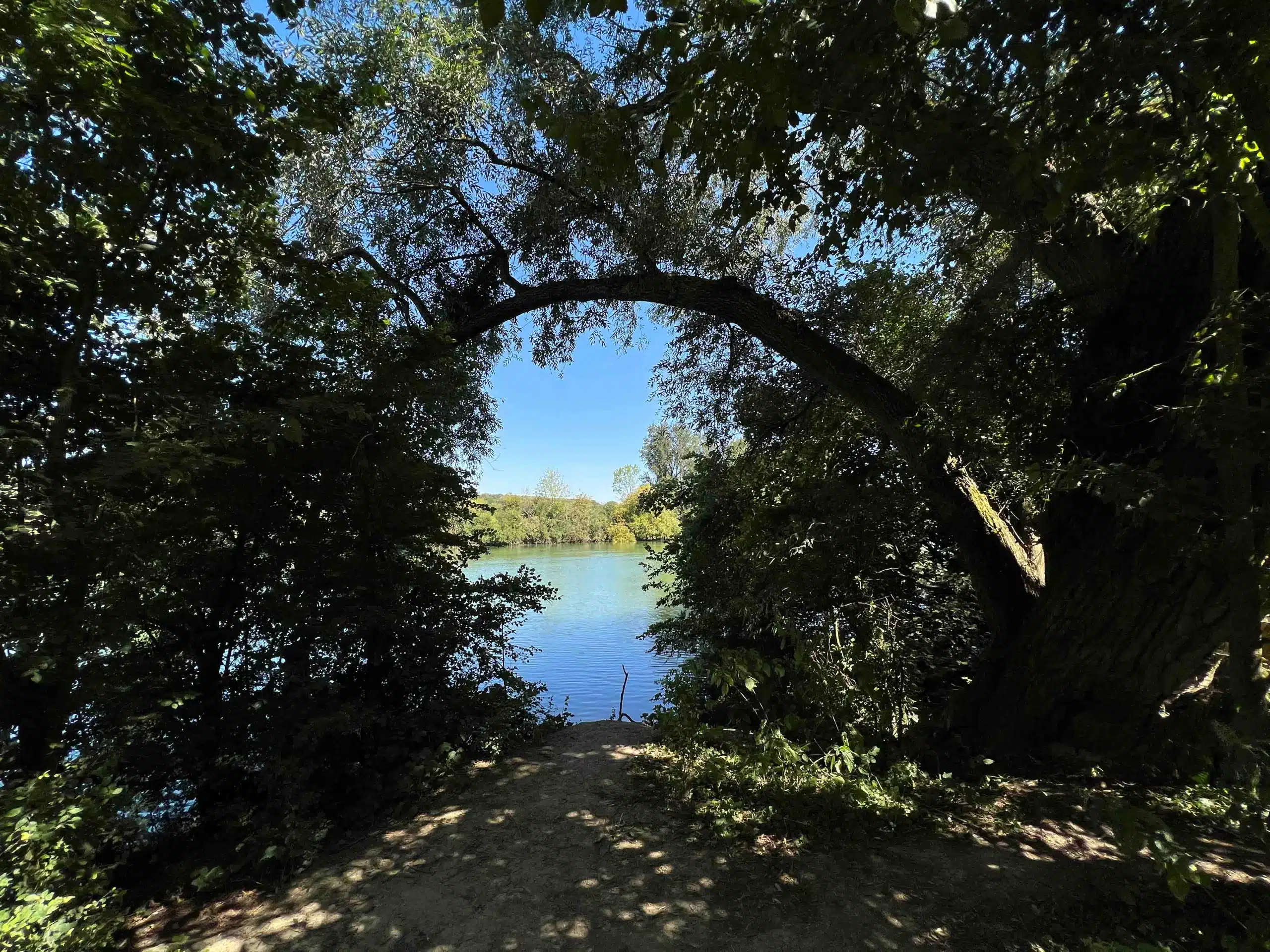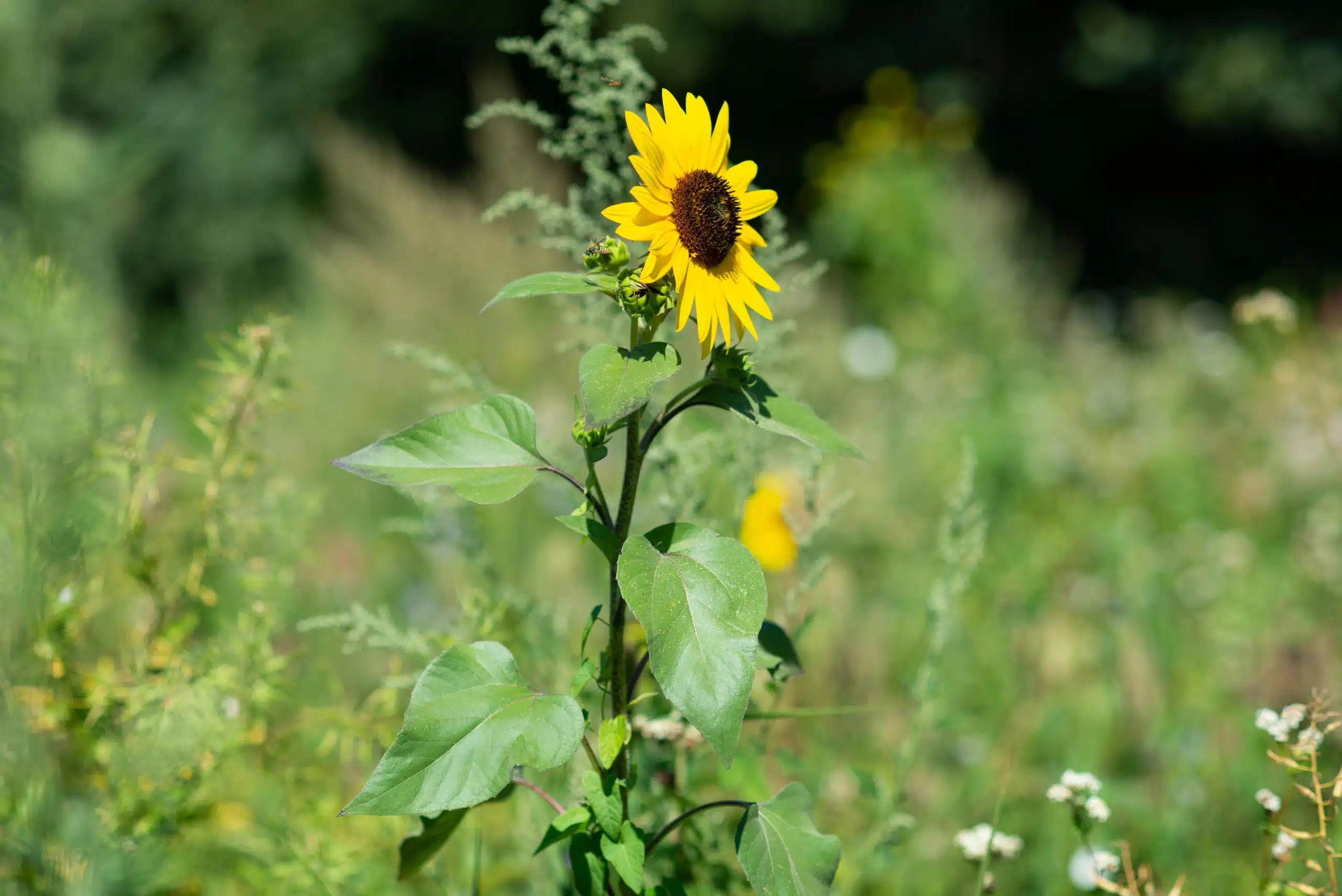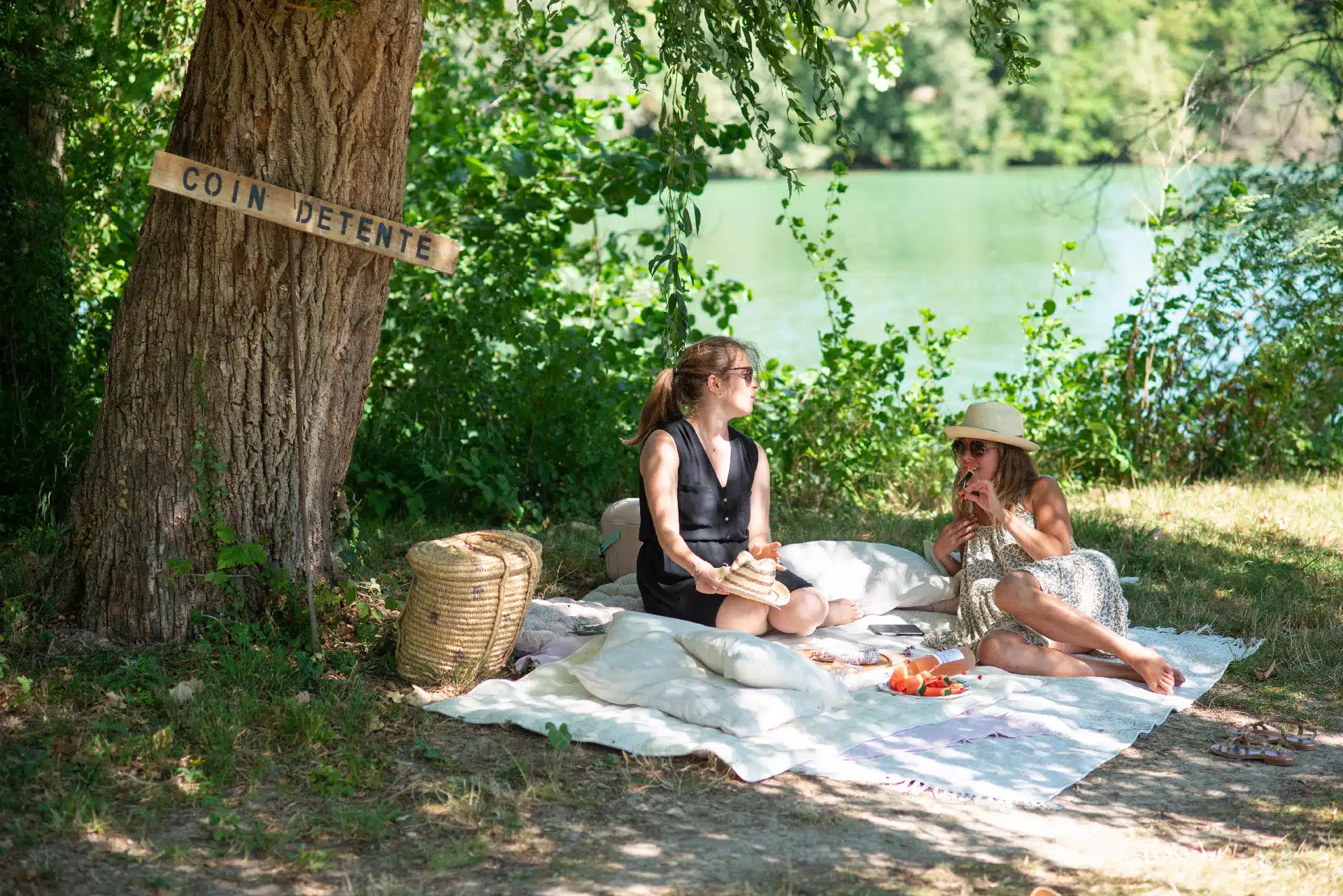 OUR VALUES
Preserving and
respecting nature
We are committed to protecting the unspoilt natural site where La Coudraie is located. Every day we work to maintain it as a venue that respects the environment. We have implemented several environmentally friendly actions and gestures to improve our eco-citizenship.
01

We promote neighbouring businesses by working with local service providers.
We carefully select high-quality service providers to assist you in planning your events and activities. The majority come from Seine-et-Marne, even just a few kilometres away from the estate to encourage the short circuit economy.
02

Responsible waste management
Organic waste from our kitchens is composted and later used in the green spaces on the estate. We use ecological and biodegradable cleaning and hygiene products. The laundry is taken care of by a local service that uses environmentally friendly detergents and products. We use sustainable tableware and glassware. We do not use plastic water bottles, but instead provide water pitchers for your private events and seminars.
03

Less energy consumption
Our reception hall is bathed in natural light streaming in through the many windows that provide daylight to the space.
All of our buildings and the outside grounds are equipped with low-consumption LED lighting, and we limit heating and air conditioning in each room according to how they are used and aerated at any given time.
04

Respect for the flora and fauna
Since 2019, we have planted several trees on the estate, our green spaces are watered with collected rainwater and the mowing of the grass areas is staggered to preserve the site's biodiversity. Green roofing is being installing on top of the buildings at La Coudraie to keep them cool in the summer and warm in the winter.
LODGINGS: THE BEDROOMS AND THE WATERMELON HOUSE
Modern, comfortable

accommodation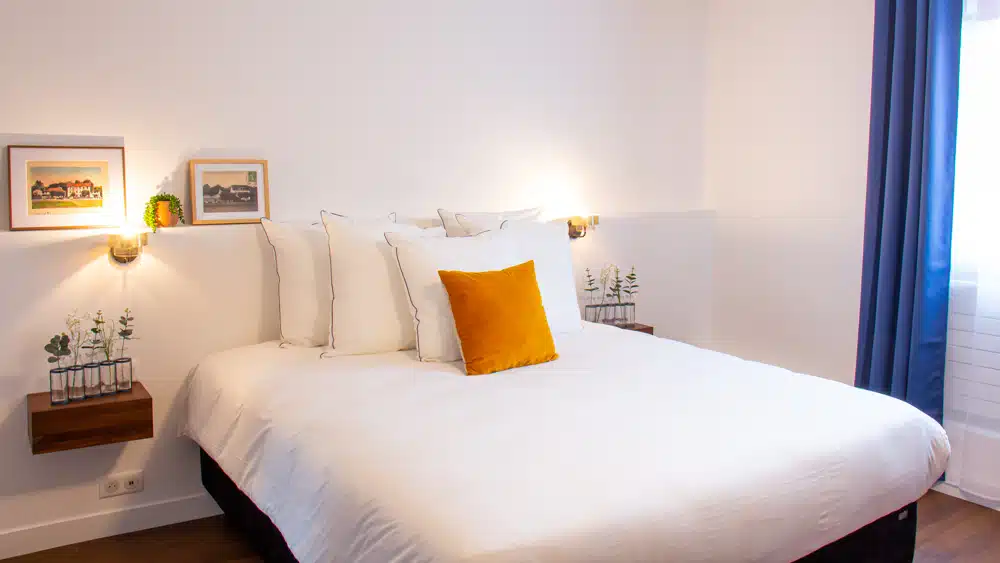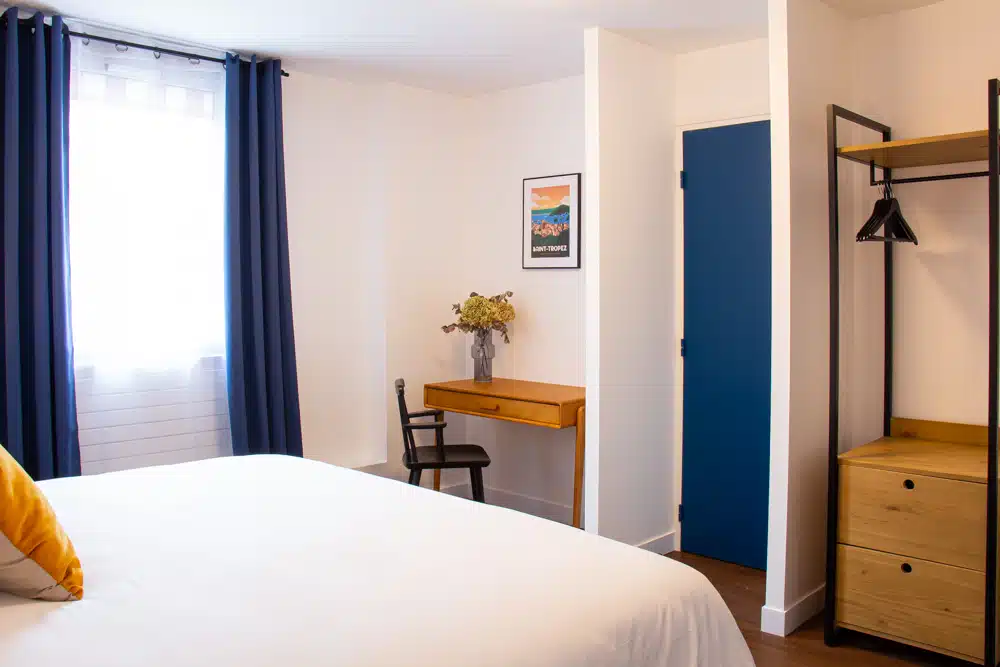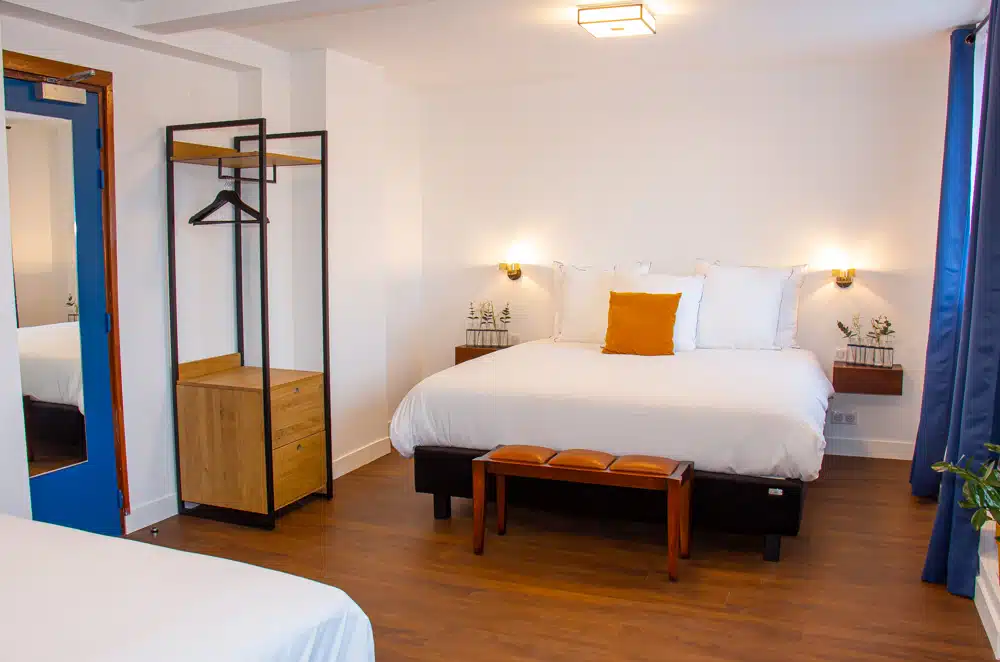 Set your pace to nature's rhythm

and unwind in one of our twenty bedrooms.

Our bedrooms, between 11 and 15 m², have a modern, elegant and authentic décor. The bright and tangy tones of amber orange and royal blue adorn the rooms. Each room has a bathroom and a view of our gardens.

47 sleeping spots *Cleaning service included *bedding and towels provided *Private parking *High-speed WiFi
8 triple bedrooms

11 double bedrooms

1 single bedroom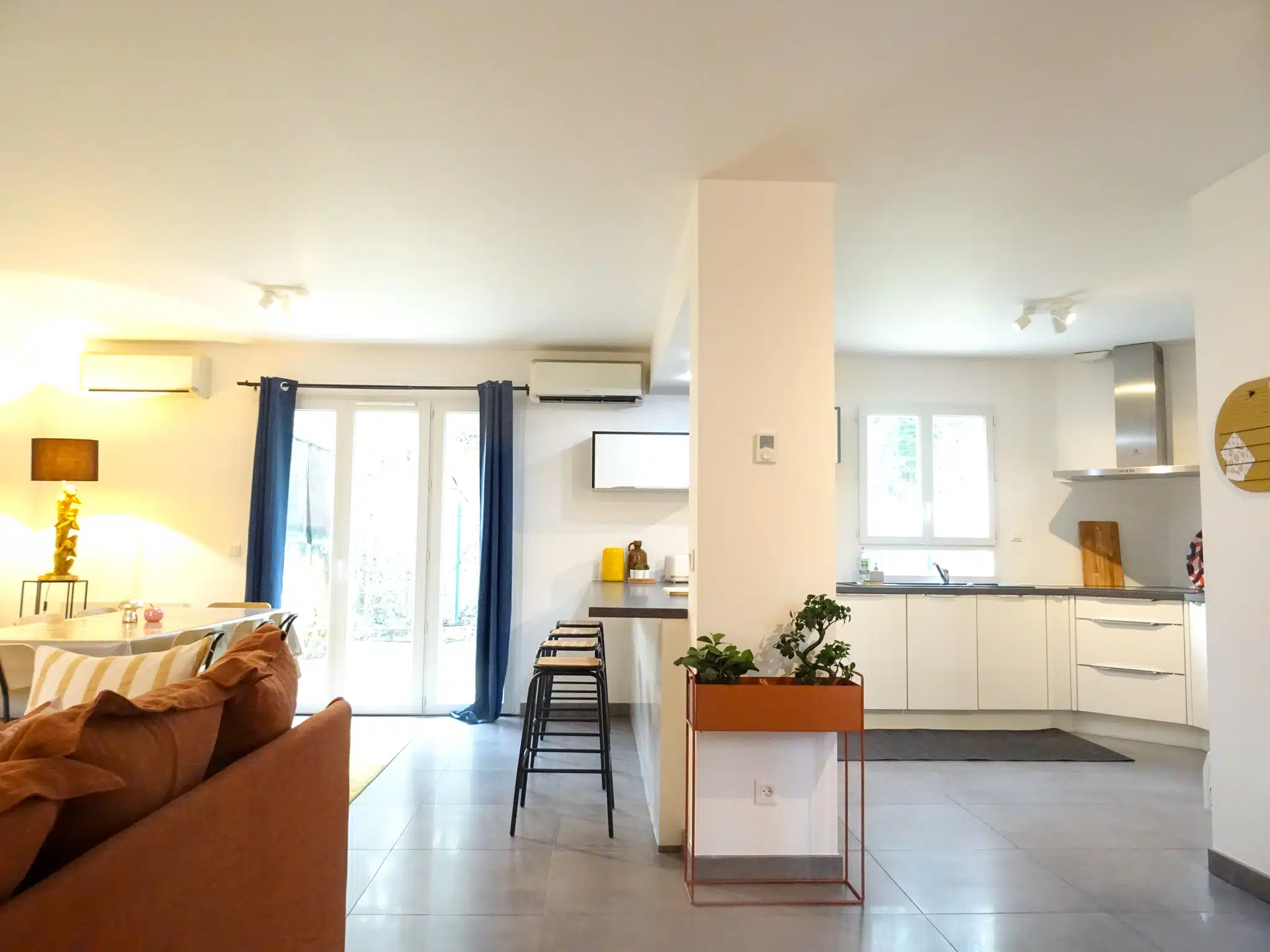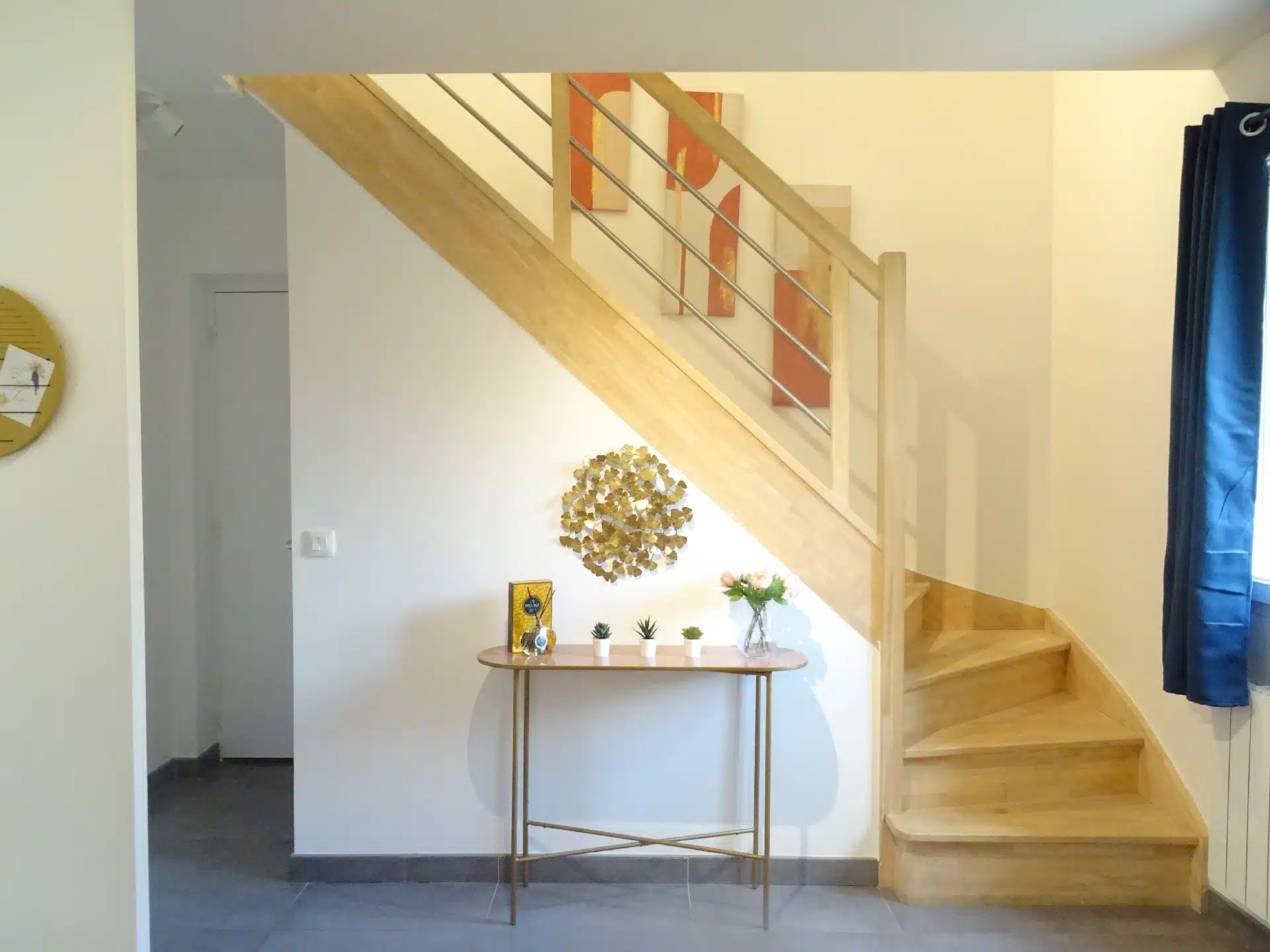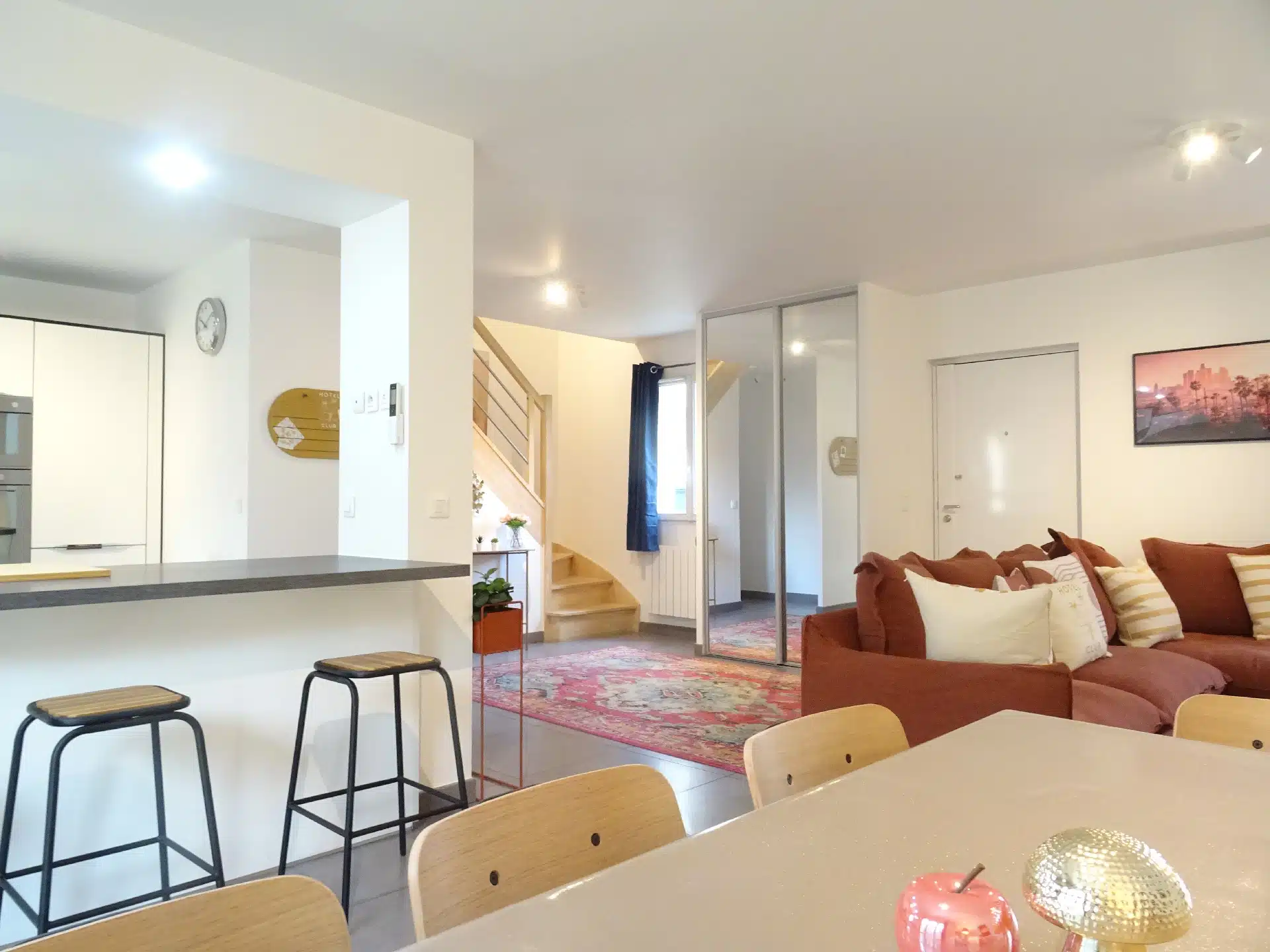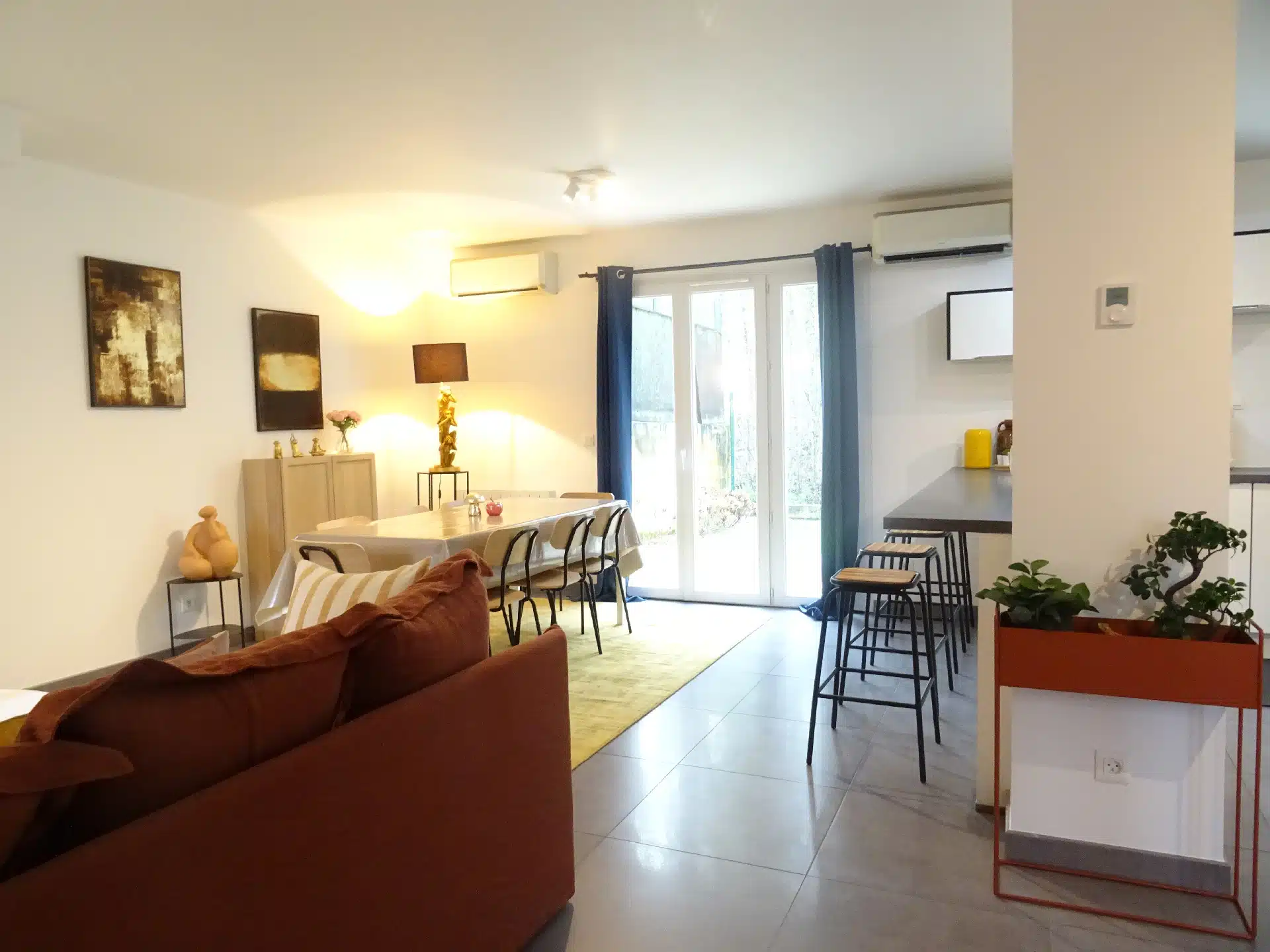 The Watermelon House
The Watermelon House is our 120 m² fully renovated cottage located in the centre of La Coudraie's estate. It is ideal for getting the most out of your stay and enjoying an even more intimate setting. This small home has three bedrooms and an exquisite and relaxing view of the forest.
* 120 m2 *3 bedrooms *Up to 8 people *Cleaning service included *Private parking *High-speed WiFi
OUR DIFFERENT SPACES AND EQUIPMENT
Bright reception areas
and advanced equipment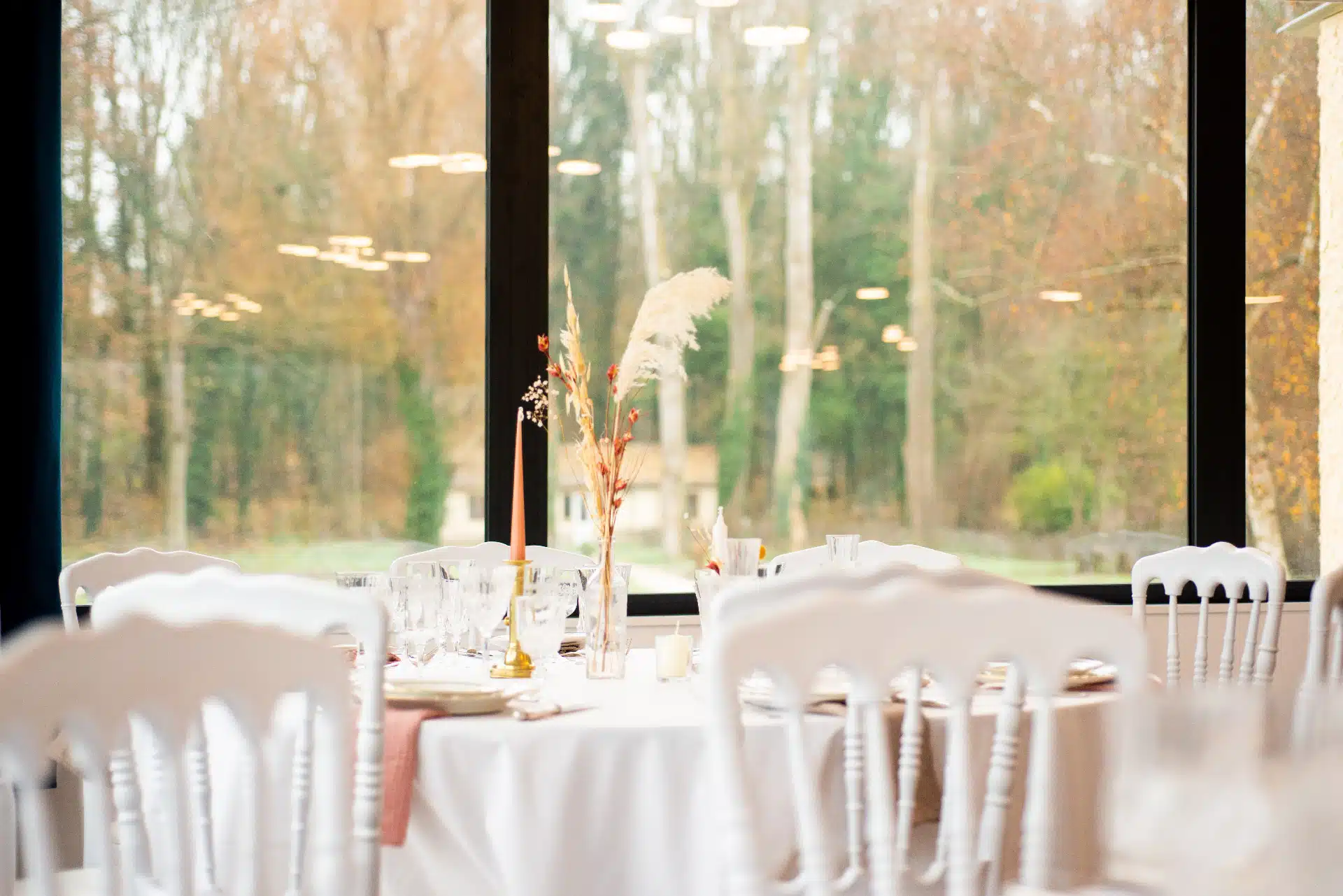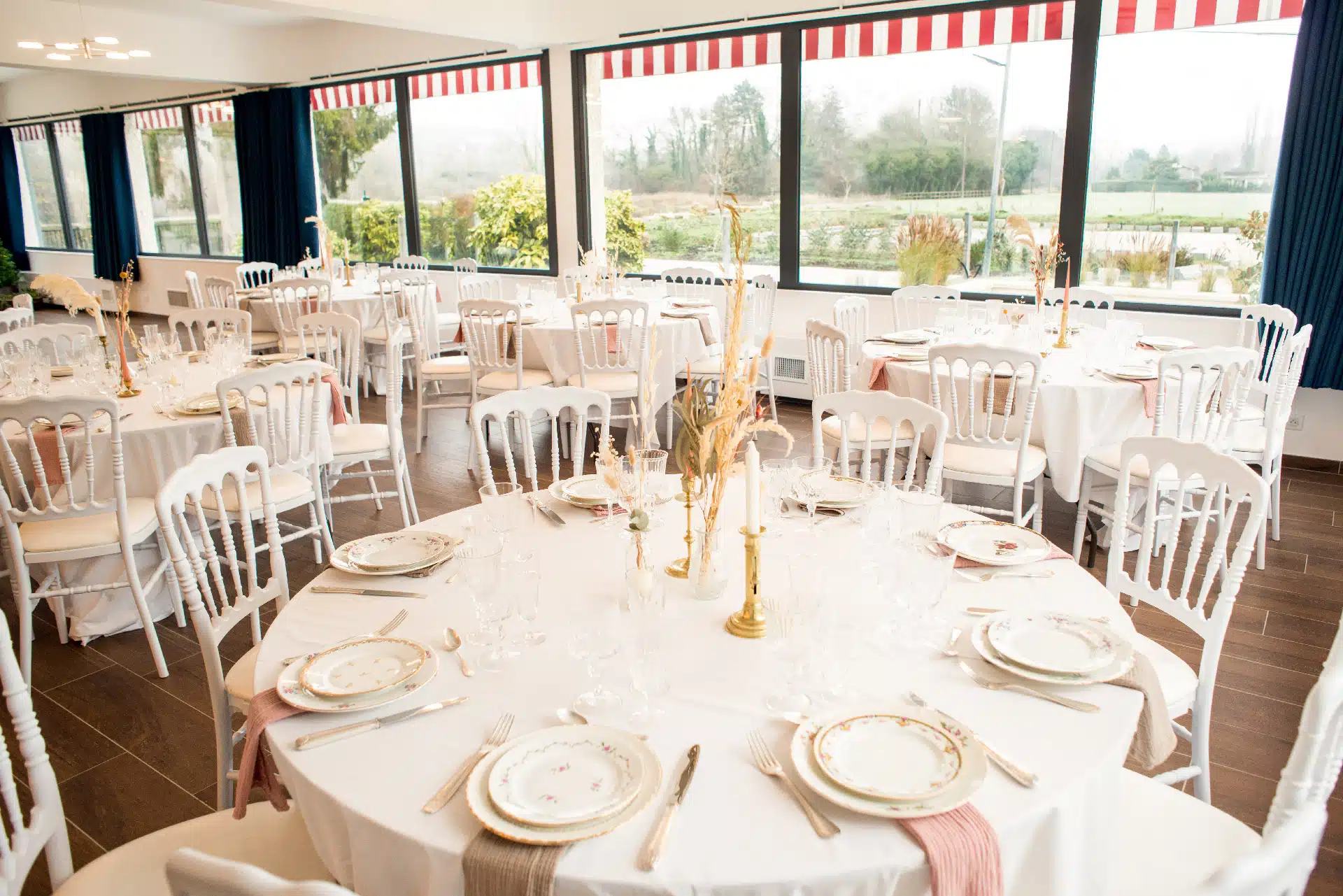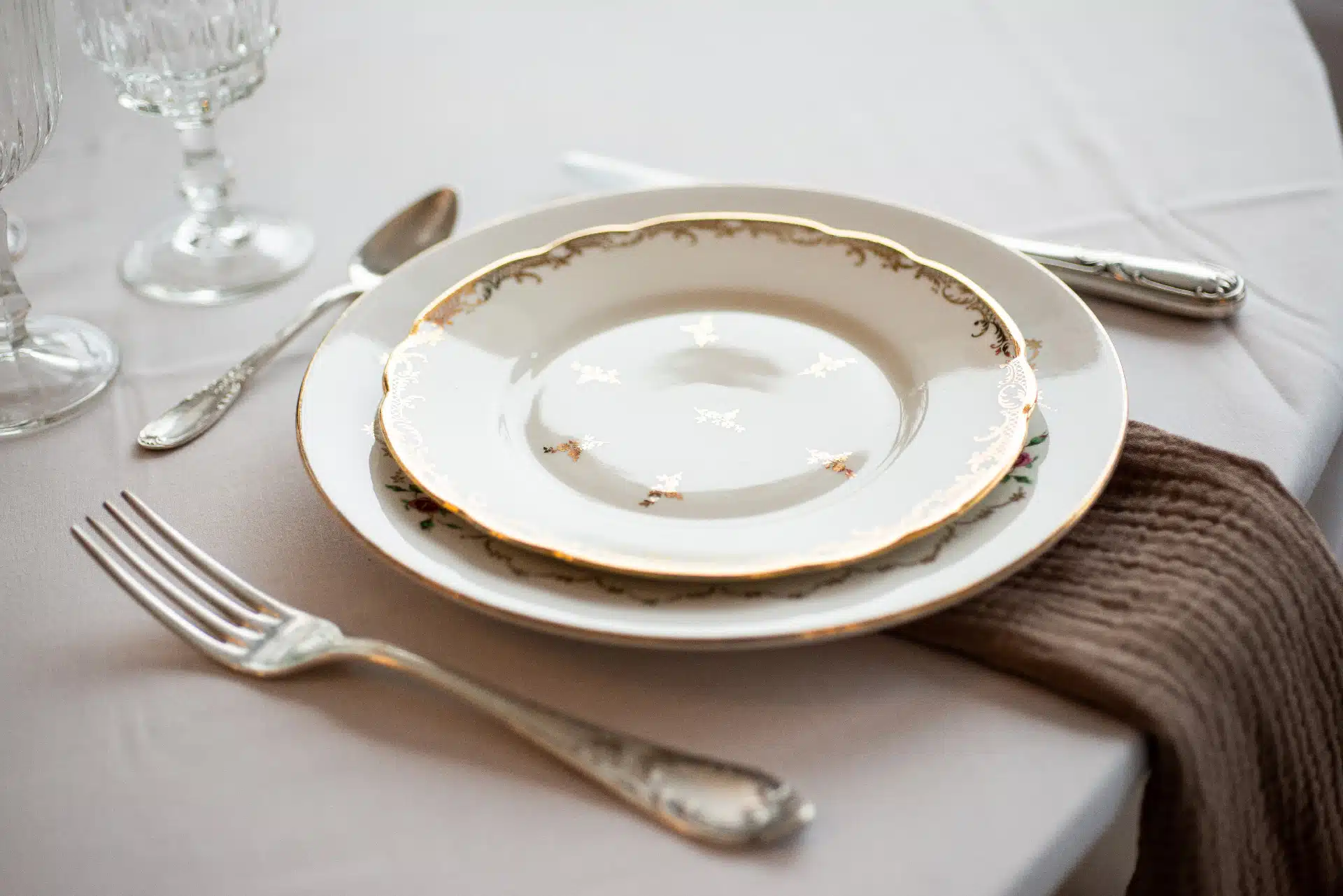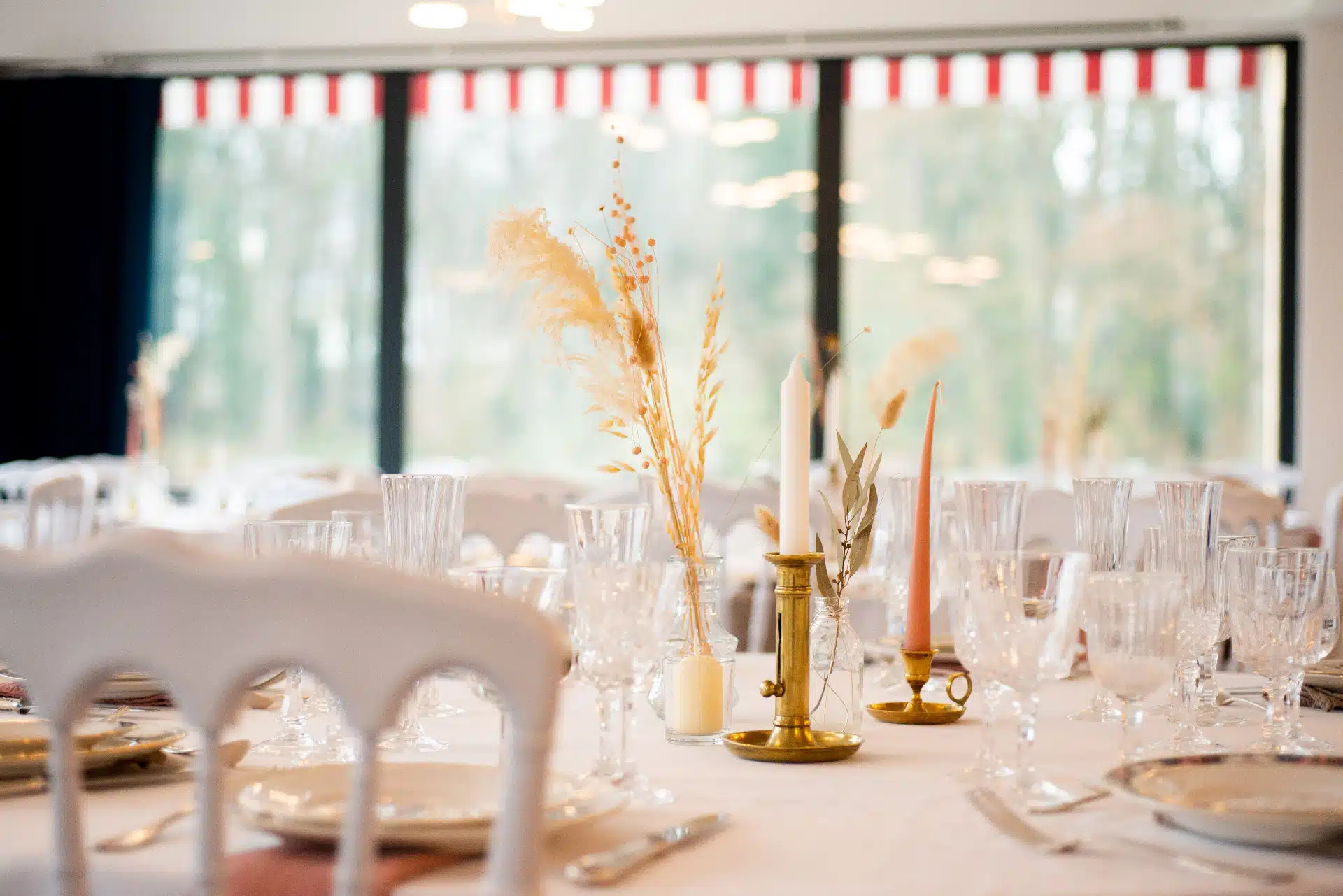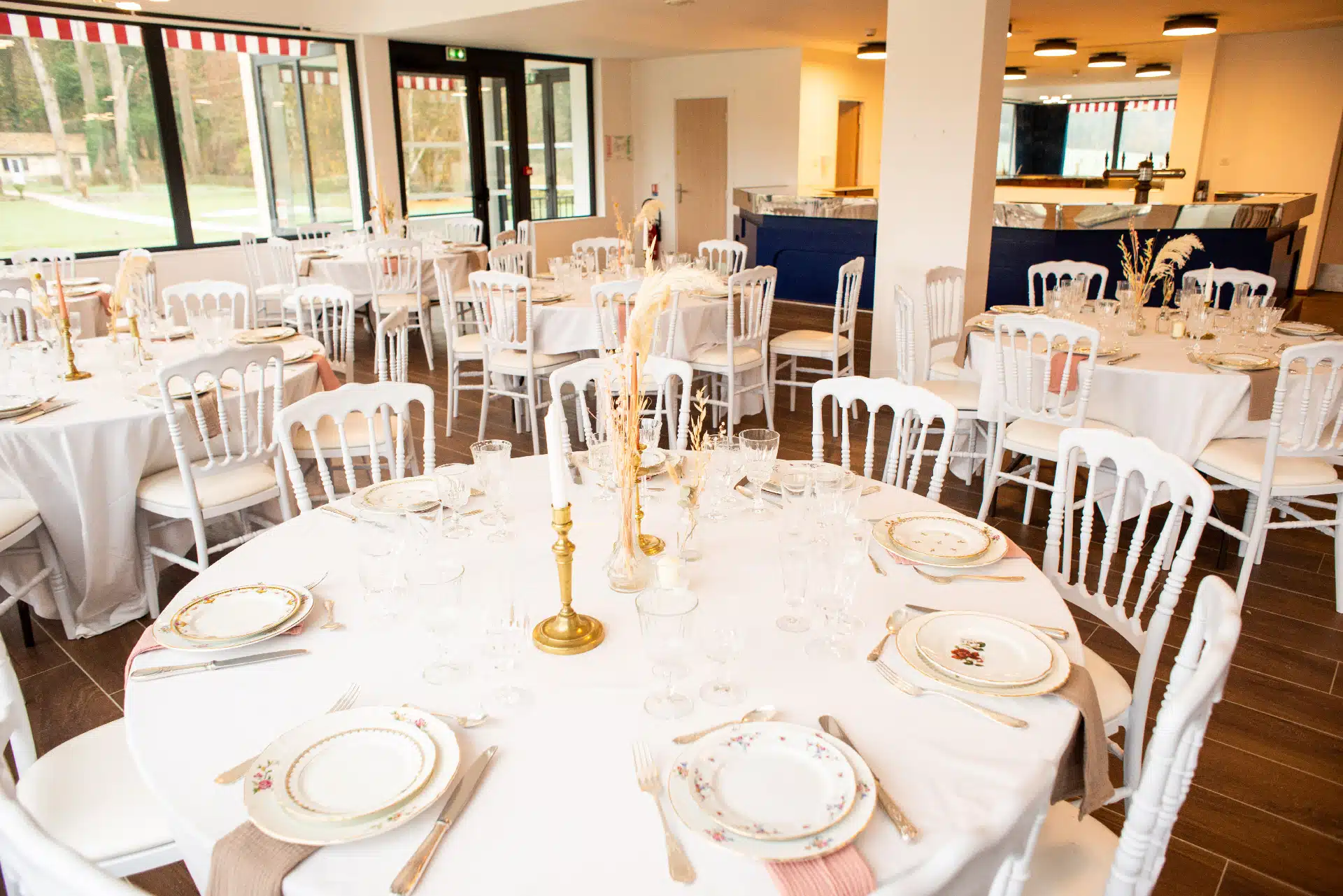 A reception area
accommodating up to 150 seats.
Our 170 m2 reception hall can be adapted to all your events. Spread out around a Belle Epoque-style bar, it is ideal for birthdays, weddings, seminars, dancing events and more.
Its many bay windows offer a beautiful view of the park, providing a welcome change of scenery. The hall opens onto a 90 m² terrace, perfect for aperitifs and cocktail receptions.
You also have free access to a professional kitchen where you can prepare your meals in a perfectly arranged and outfitted space. For your catering needs, we can put you in contact with high-quality caterers whom we regularly work with.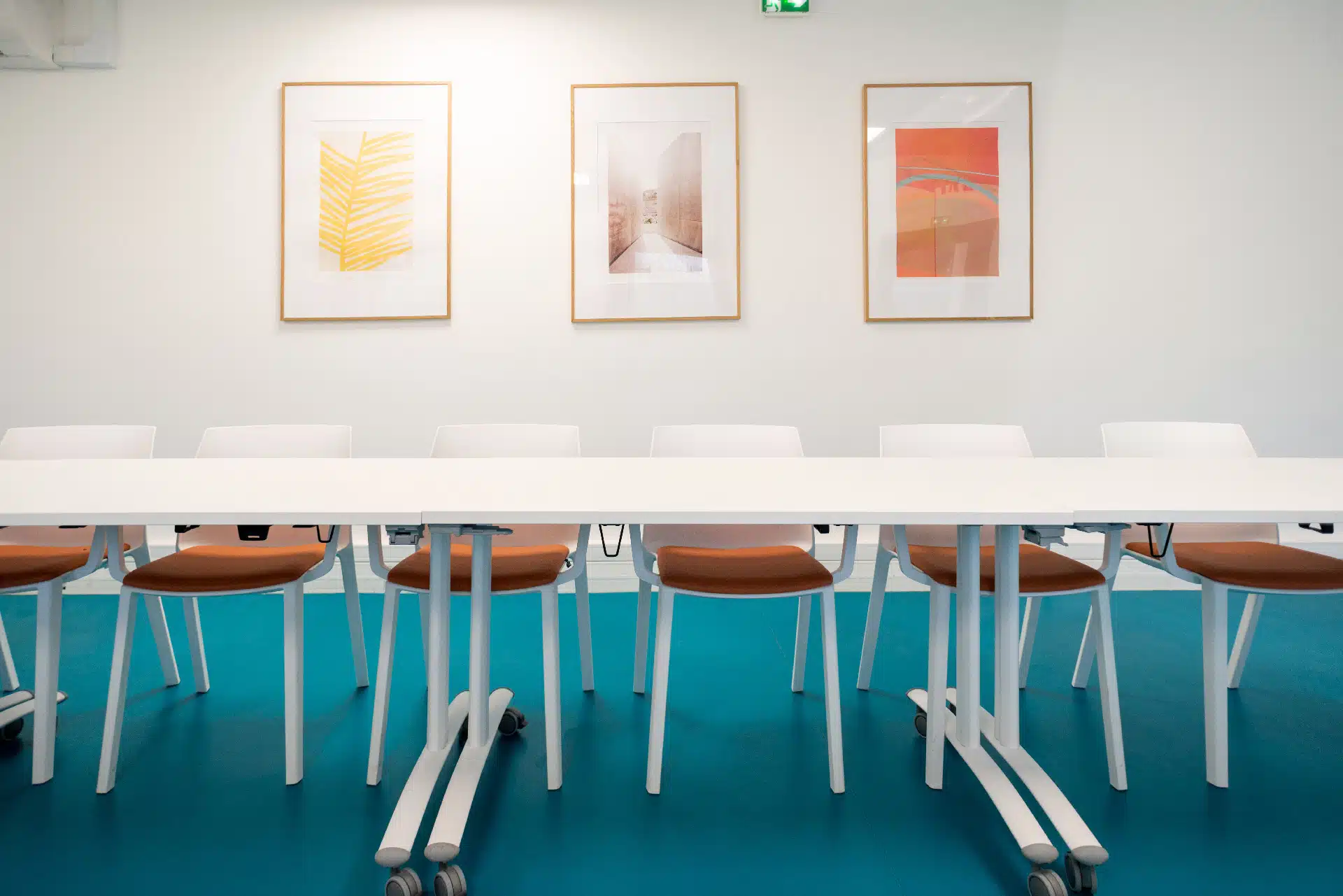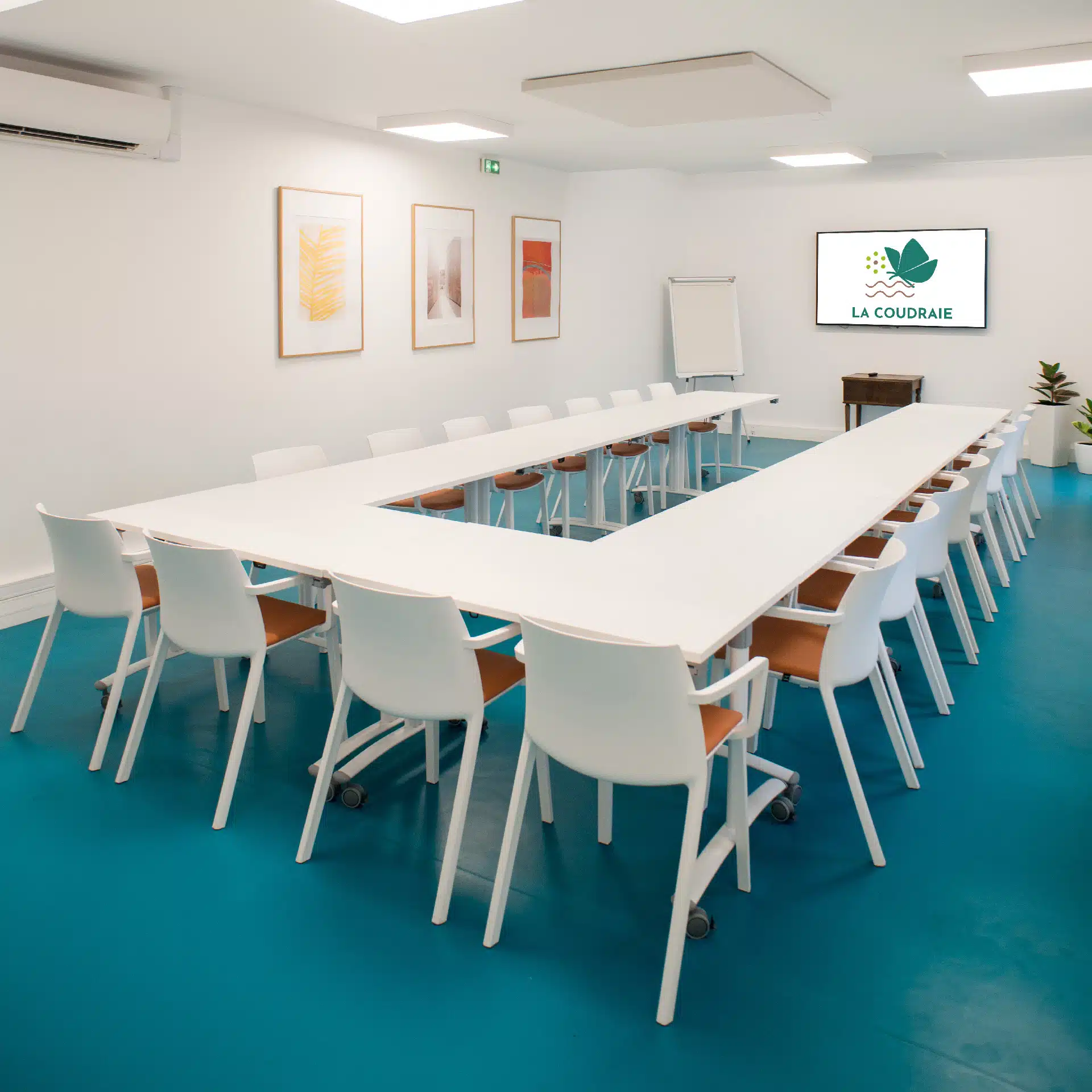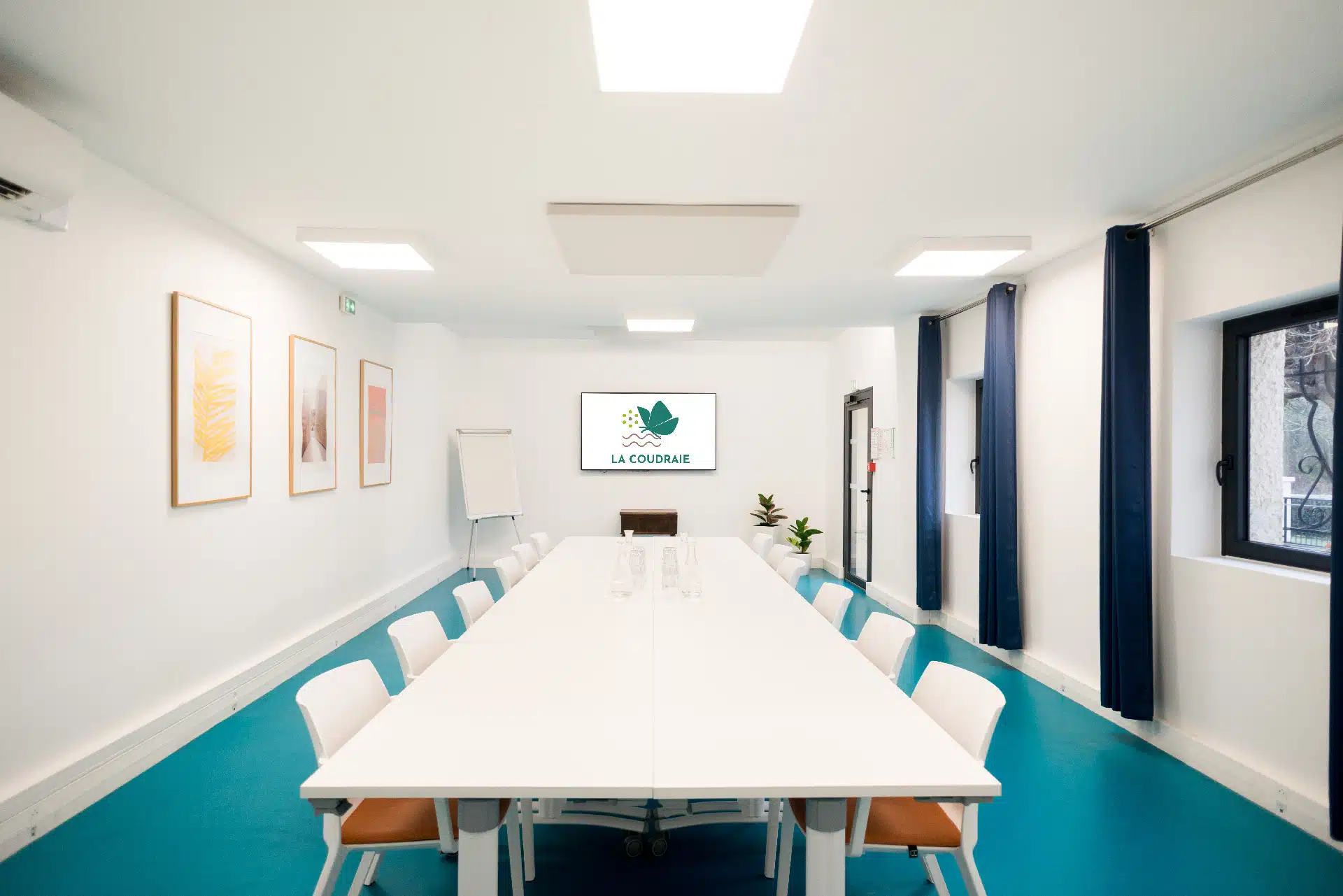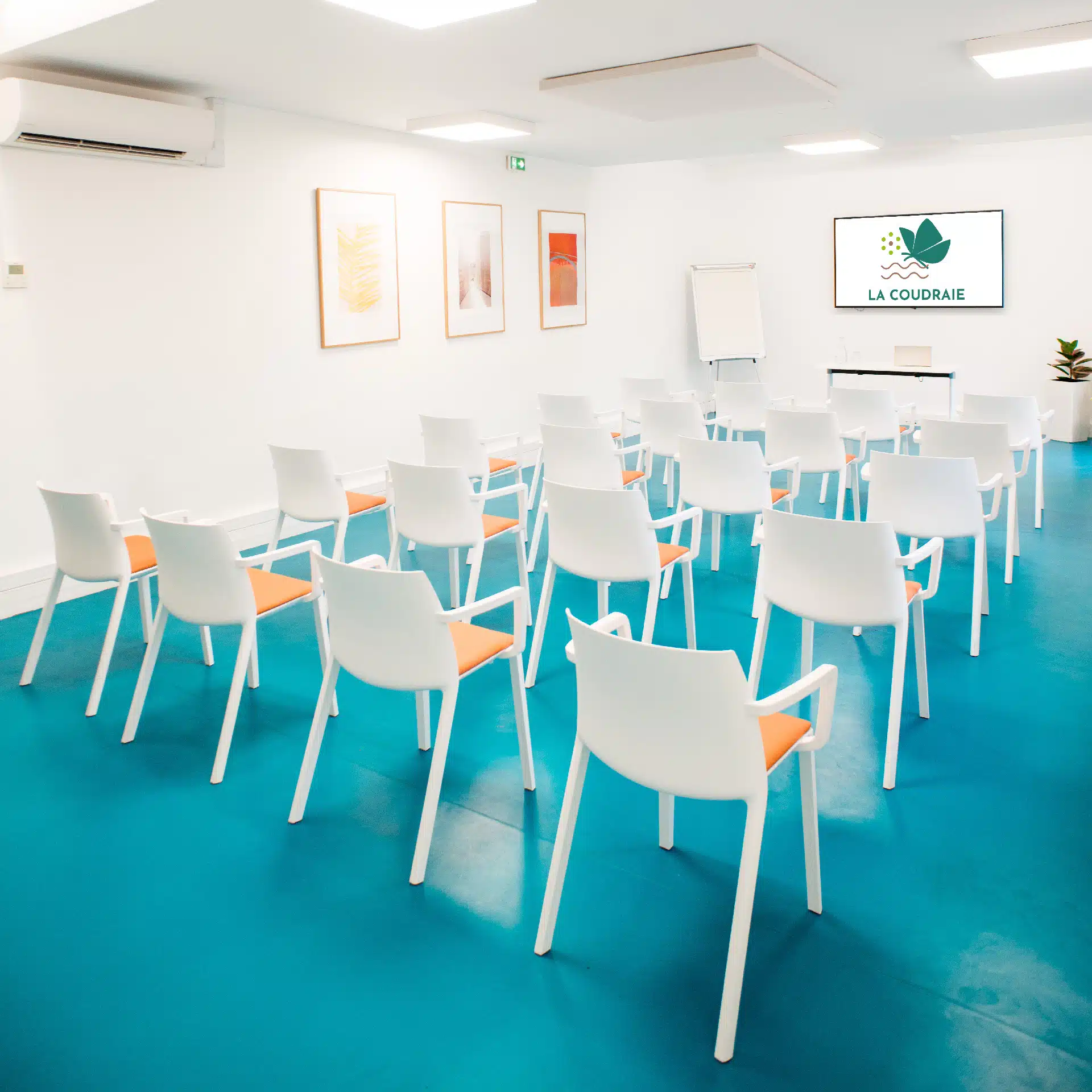 Seminar Room
Our 50 m2 seminar room is the perfect location to hold your meetings.
Equipped with air conditioning and the latest generation screen, it is a pleasant environment for organizing your company seminars. It is fully modular and can be arranged in many formats to suit your needs.
For weddings and family gatherings, this space can serve as an activity room for children.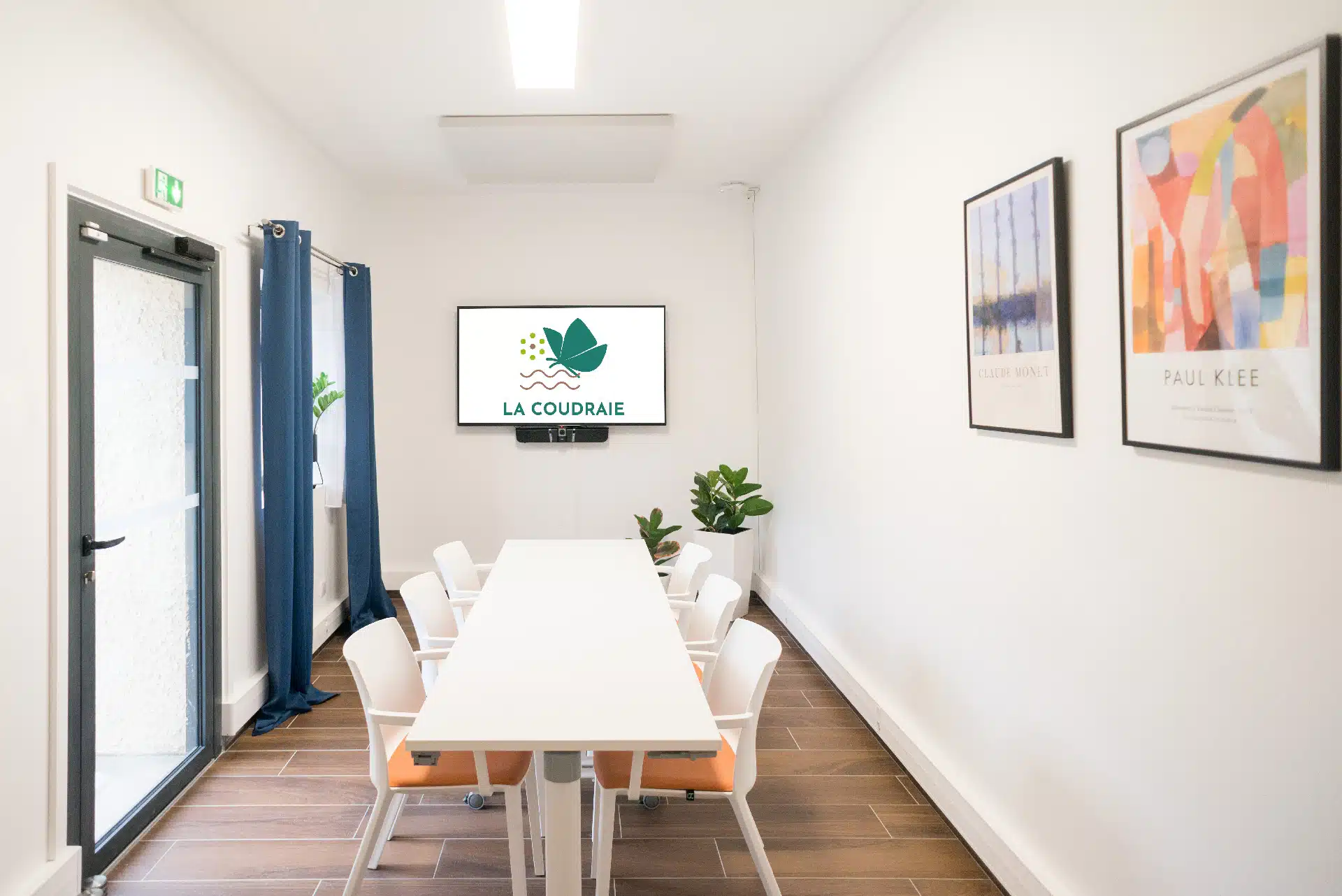 Workshop
This small, 20 m2 room can be used as a cloakroom or a storage space for your private events. It would also be the perfect space for holding small or private meetings.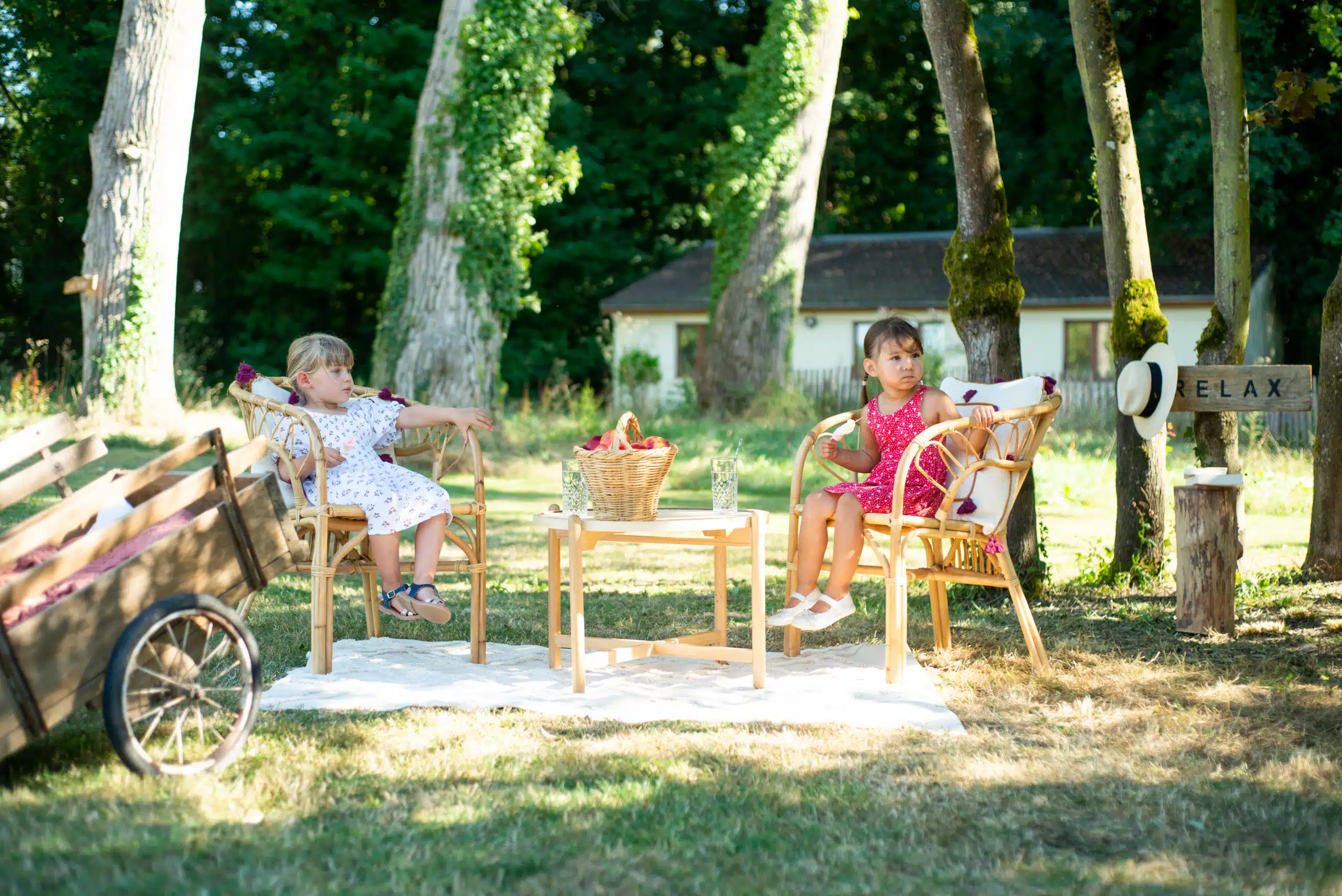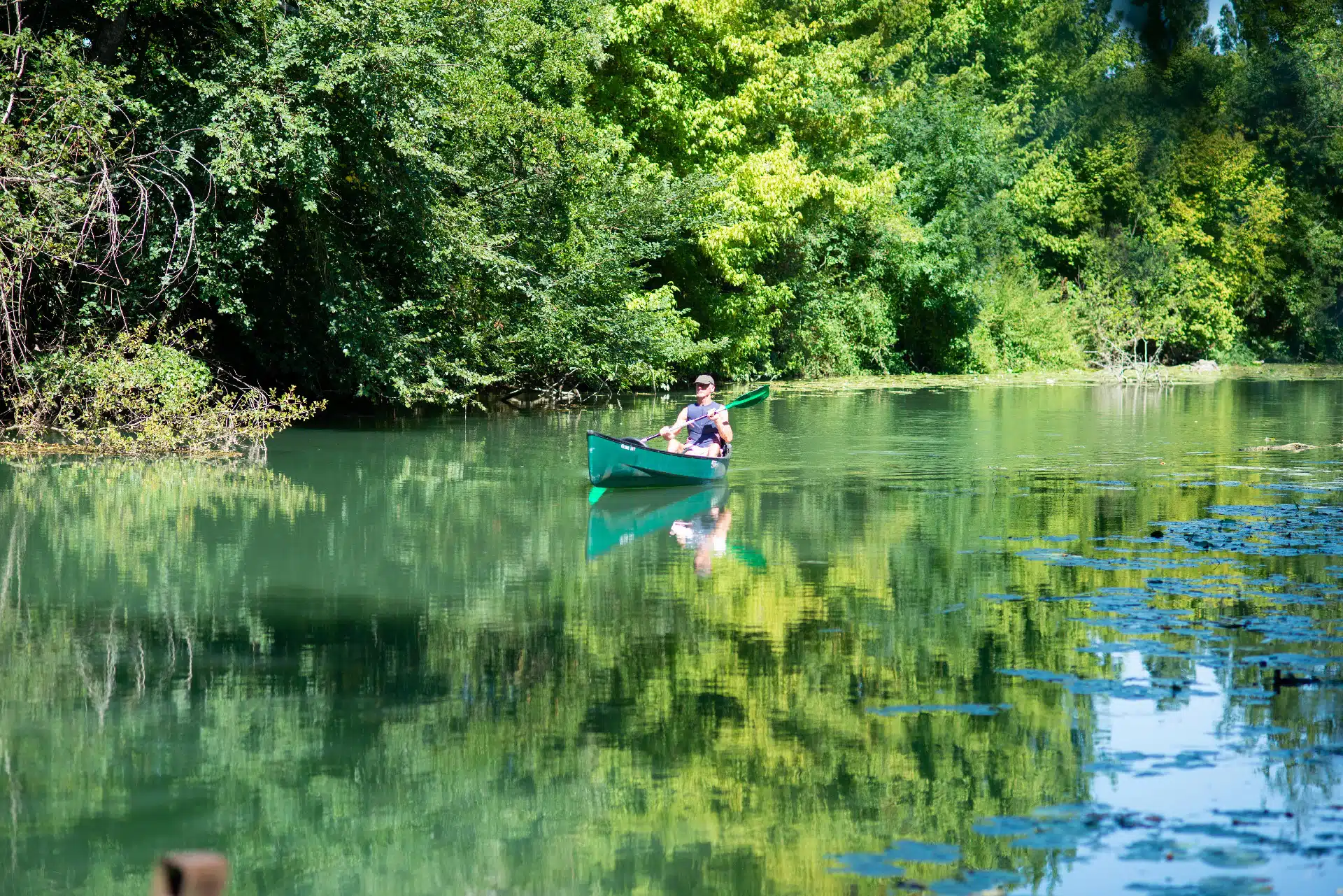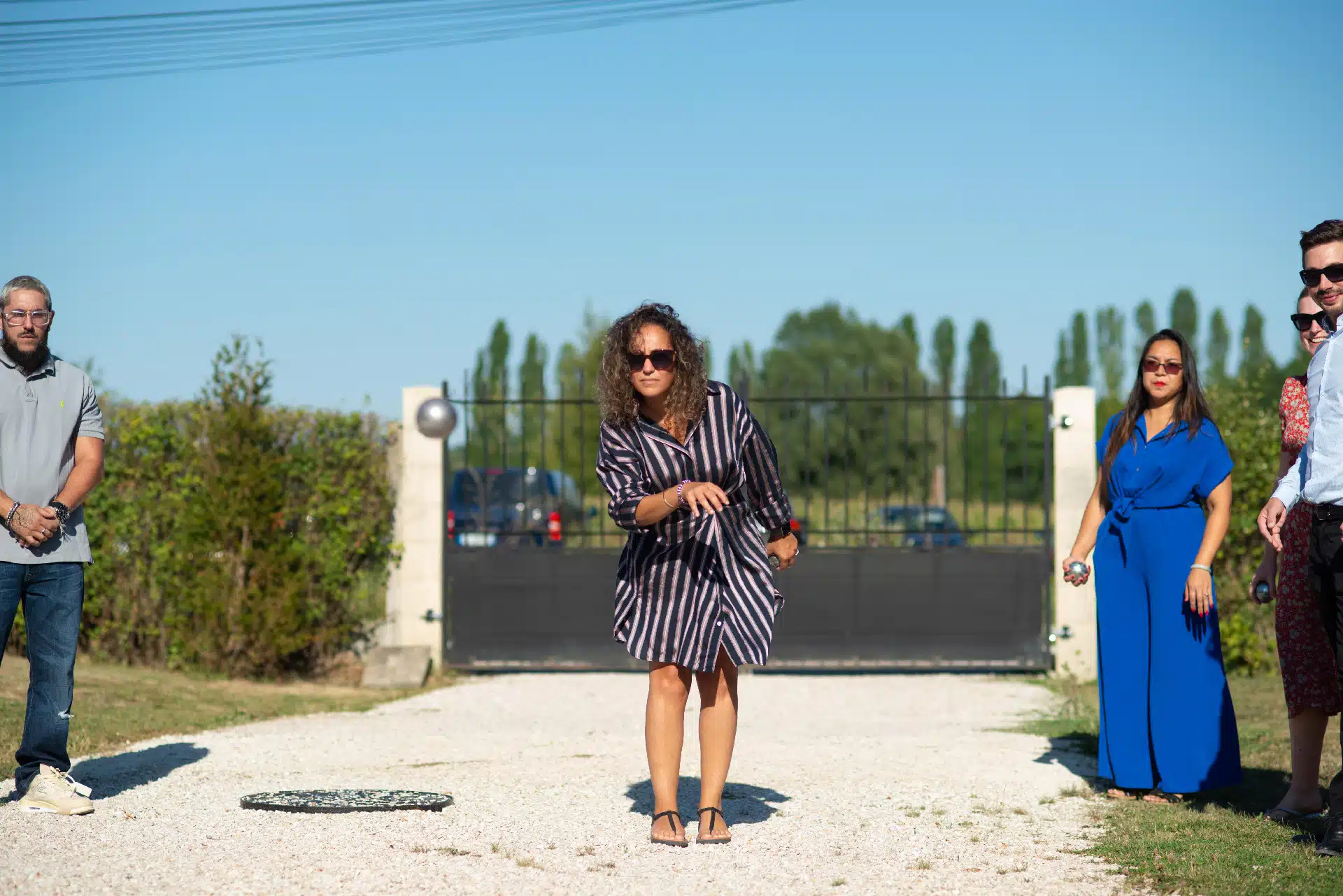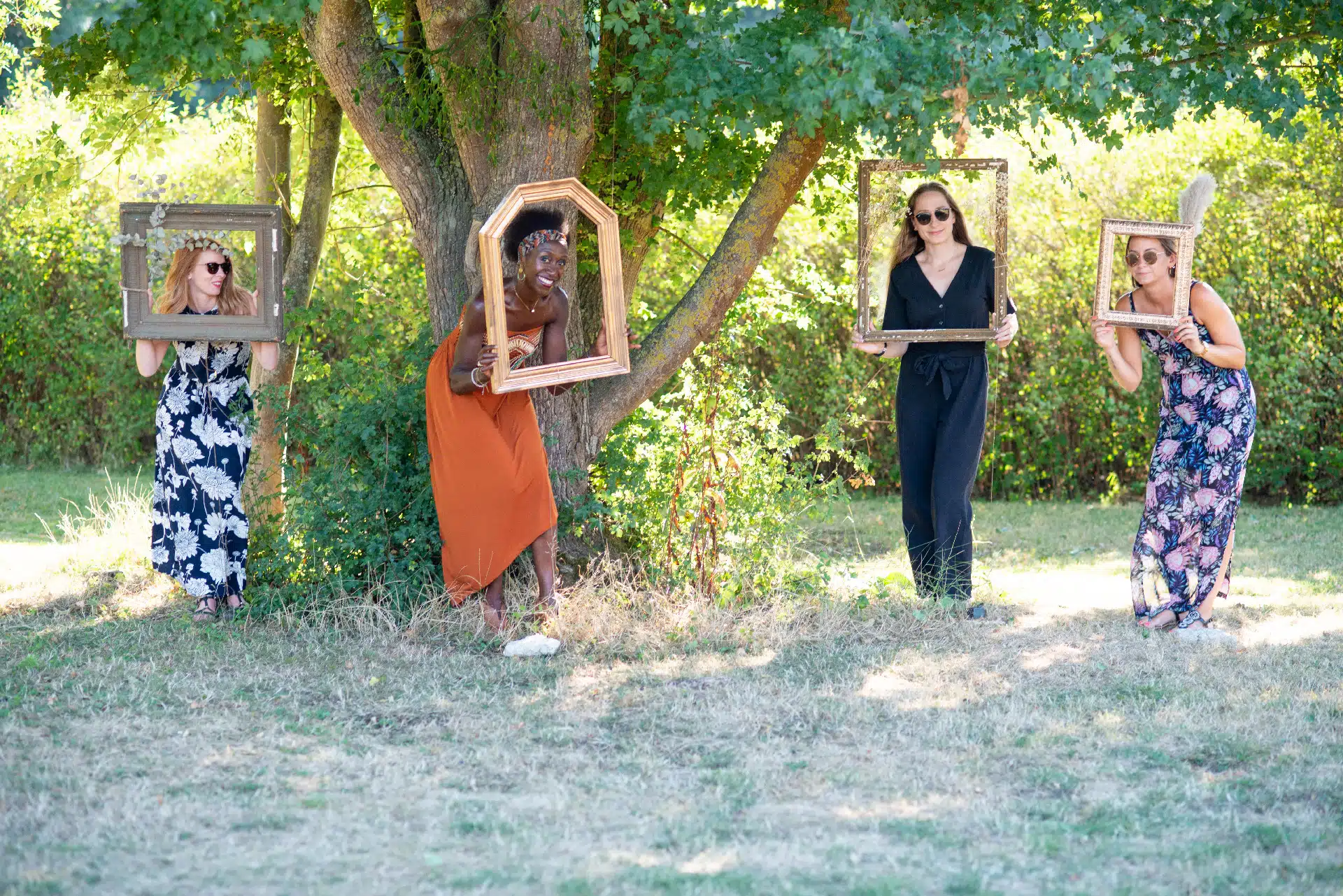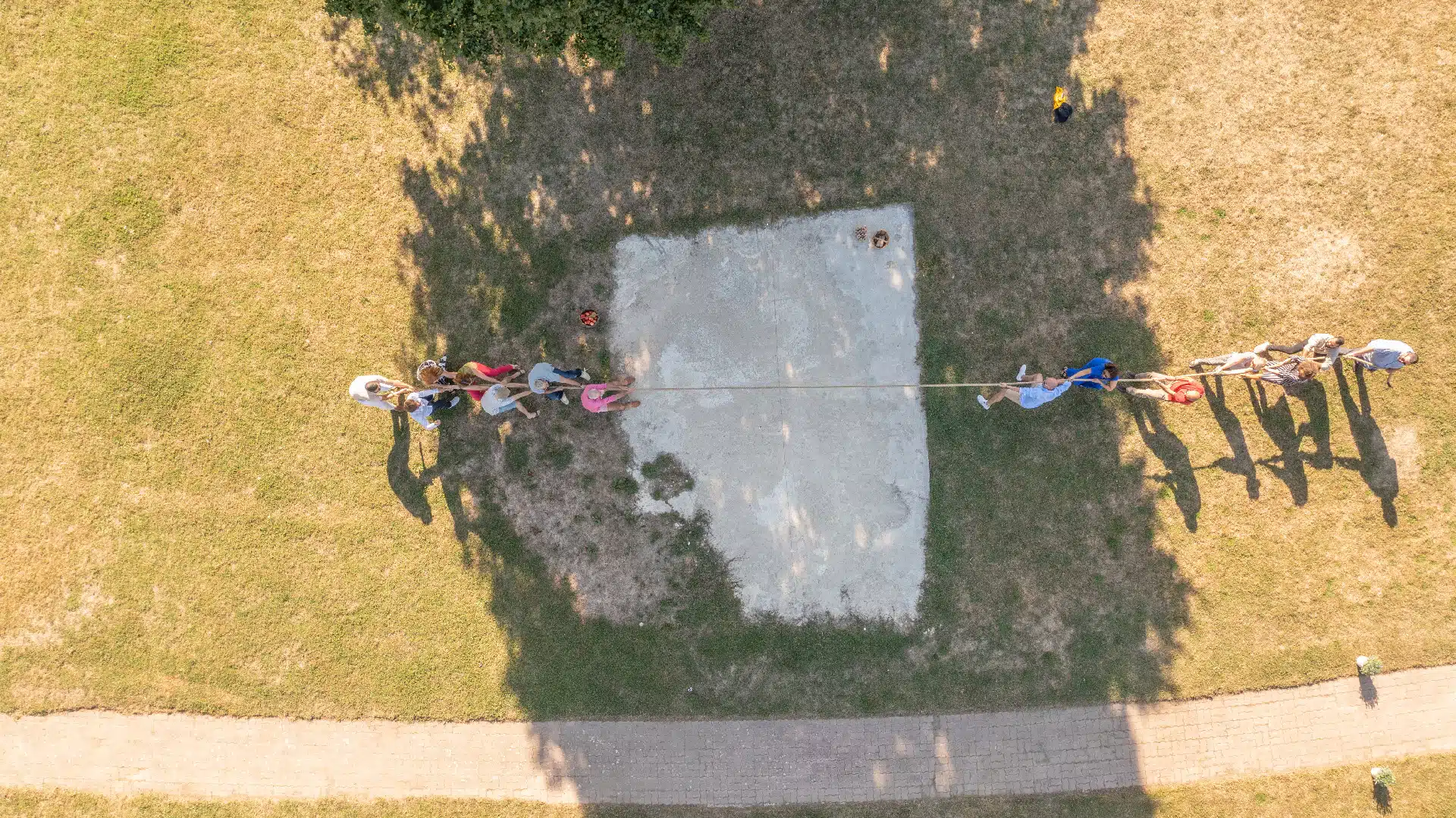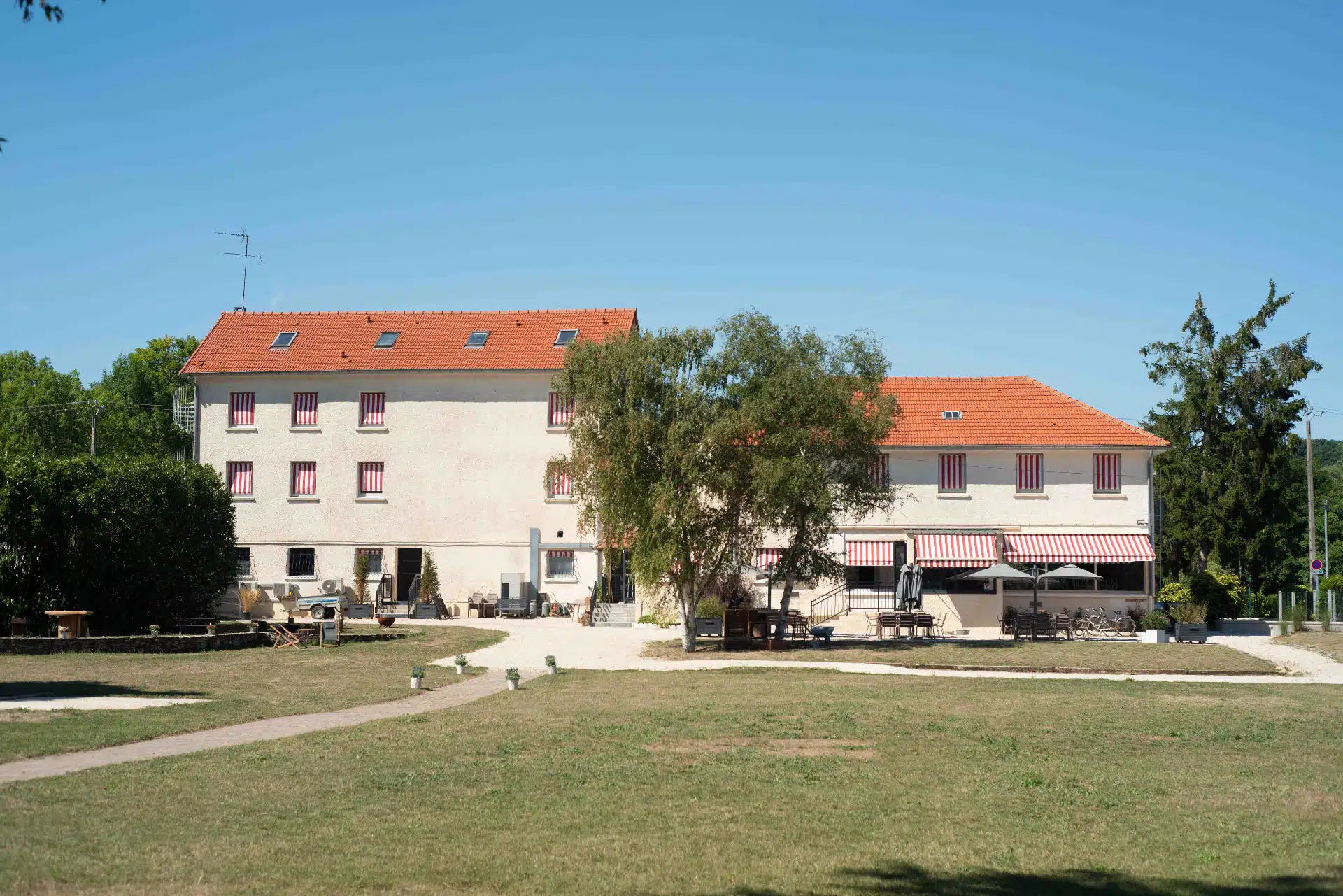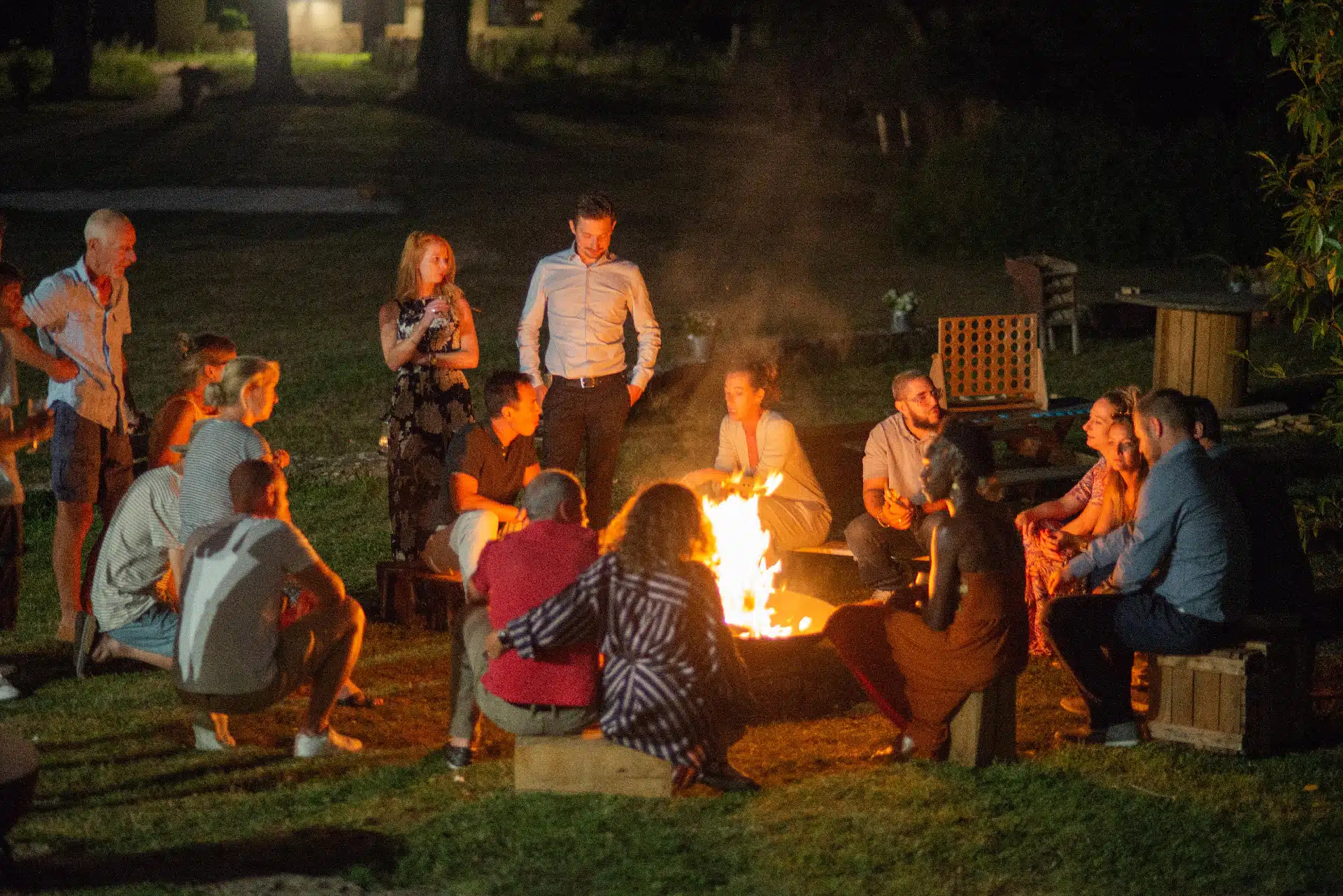 The Outdoor Environment
Our outdoor spaces are conducive to sharing and letting go, including a sunny terrace, a petanque court, a ping-pong table and hammocks for nap lovers.
ENVIRONMENT AND ACTIVITIES
Discover the Seine-et-Marne,
a green oasis in l'Île-de-France
Seine-et-Marne is a region with a rich history and culture that offers numerous opportunities to discover new things just outside of Paris.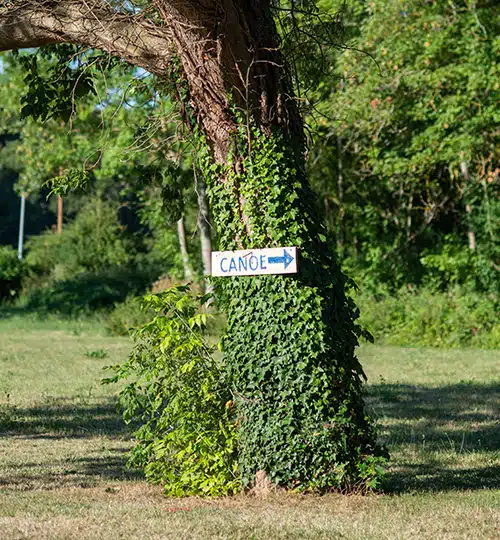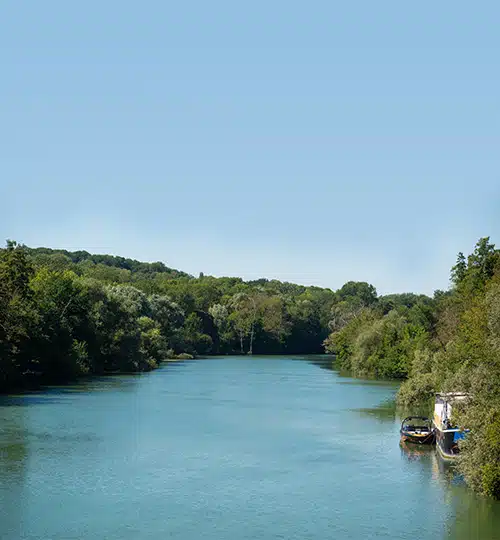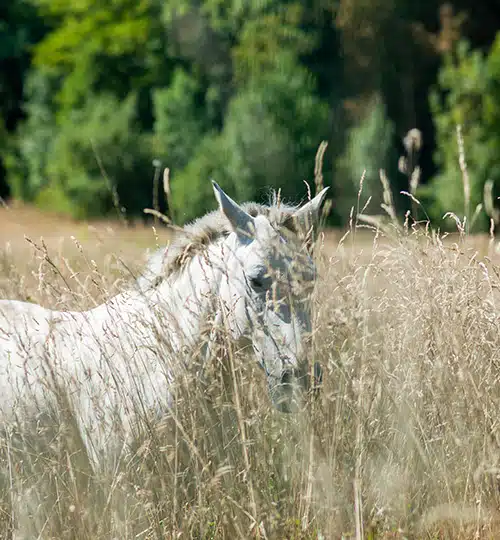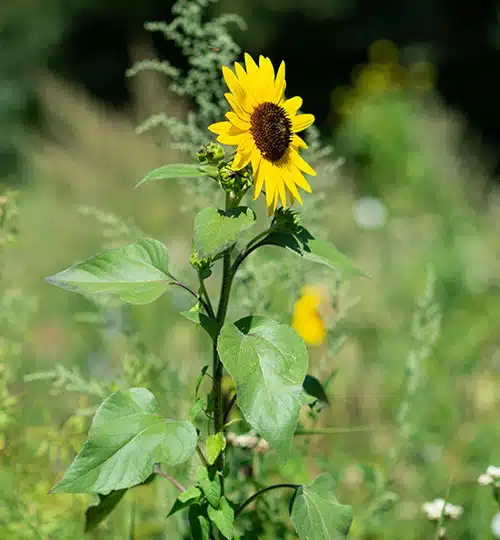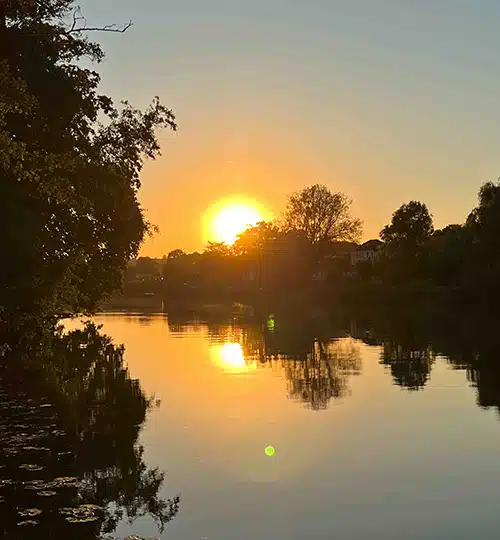 DOMAINE DE LA COUDRAIE ESTATE
A unique setting on the banks
of the Marne for nature lovers
Domaine De La Coudraie offers an idyllic backdrop for nature lovers only thirty minutes from Paris. Take a quick trip to unwind in a lush landscape and come experience the Marne River with access to our private dock.
Adresse
Chemin de Quincangrogne 77144 Montévrain
Corinne Bithu
Il y a une semaine
A place for weddings, seminars and gathering together. A carpark just in front of the venue. A magnificent location in the summer, with a view over the garden and the Marne. Friendly welcome. Be sure to go there😊
Sylvie De Amorim
il y a 1 mois
We spent a great weekend at La Coudraie for my 50th birthday. The place is beautiful and the bedrooms are pleasant and comfortable. Everything is organised so you can have a wonderful time with friends and family. A big thanks to Hortense for being helpful and easy to reach during the event's planning.
My team and I discovered La Coudraie during a seminar, and what a surprise we had when we arrived! The building is set in a peaceful, magical backdrop, a few metres from the Marne River. Thanks so much to Hortense, the host who welcomed us and offered her assistance throughout the day of the seminar. It was great to be able to use their high-quality modern equipment and flawless internet connection. We will be delighted to come back for the same experience that was more than perfect.
Elise André
il y a 2 mois
A magnificent venue, setting and building, tastefully decorated, very functional and extremely well equipped. Thank you to Hortense for being a perfect host, always available and accommodating. An ideal place to get together and spend a wonderful time...
Magali Graziano
il y a 2 mois
Very beautiful place in a lush setting beside the Marne! We were invited to a wedding and were able to stay at the place along with a lot of other guests! The bedrooms are well decorated and the bed linen is excellent! I recommend it for any type of event!
Richard Renault
Il y a trois mois
The equipment - linen, reception hall with bar, kitchen, sound system, games - is excellent. Hortense, the venue's director, is always available and very responsive. We are seriously considering booking this place again for family parties. We wholeheartedly recommend La Coudraie!
Catherine Bages
Il y a 4 mois
A remarkable venue, high-quality accommodation, ideal for all family gatherings and other events. Intimate and convivial, an exceptional location beside the Marne in a lush setting. A great place to spend a memorable time!
Anne Bernage
Il y a 5 mois
The perfect place to plan a family gathering or professional event. From the reception areas to the bedrooms, everything was perfectly put together, beautiful and comfortable! We spent a marvellous time there (with particular praise for the bedding)!
Axelle Barrot-Gigon
il y a 6 mois
Very pleasant place with great facilities. Each bedroom has its own bathroom and the mattresses are very comfortable! Hortense gave us a wonderful welcome and helped us plan a memorable event.
Célia Martial
Il y a 7 mois
I strongly recommend this venue for its setting, the quality and diversity of its equipment and facilities and the management and assistance provided for your events. Everything has been thought of to exceed your expectations and ensure your objectives are fulfilled down to the smallest detail. I had the chance to hold one of the most important events of my life there, and Hortense was able to turn it into an exceptional moment. Whether you're a professional or putting on a private event, this is the way to go.
See all reviews
Ready to make
new memories ?